In an effort to be a responsible omnivore I have been slowly but surely reducing my meat intake. There are powerful environmental reasons behind this change, but not only that, I'm finding it cheaper and I don't feel instantly sleepy after every meal. This is one of my new favourite go-to dishes after work!
INGREDIENTS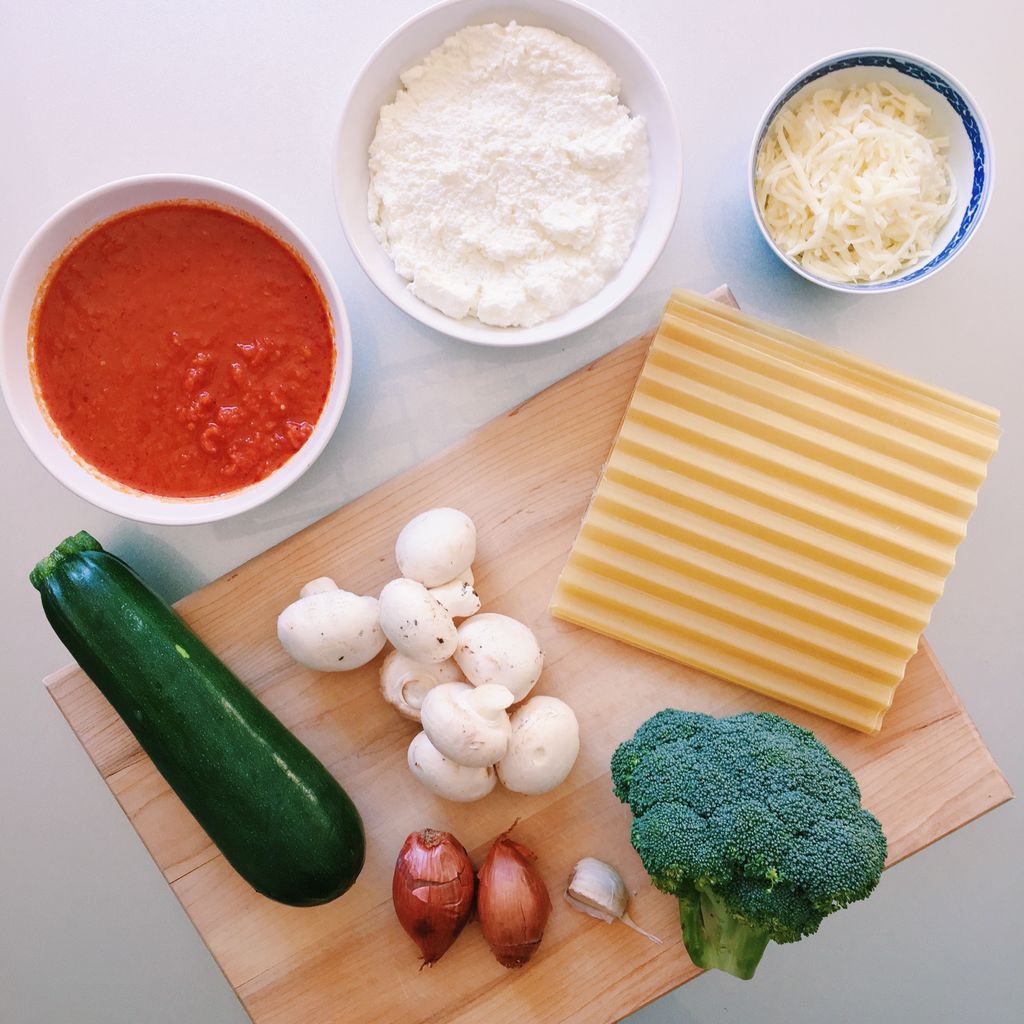 YIELDS 12 PIECES | PREP TIME 30 MINS | COOK TIME 45 MINS
1 box of lasagna sheets
900 ml of marinara sauce or try our delicious roasted tomato sauce recipe
400 grams of ricotta cheese
1 cup of shredded mozzarella cheese
1 broccoli head chopped
1 zucchini sliced thinly
1 pint of white button mushrooms sliced thinly
2 shallots chopped
1 garlic clove chopped
Extra virgin olive oil for frying
Method
Prepare your ingredients as listed above.
In a large wide pan set on medium heat, add your olive oil. Begin frying the shallots and garlic until soft. Then add in all your chopped vegetables and fry for 10 minutes until soft and liquids have evaporated. Season with salt and pepper to taste. If there is still liquid remaining, strain the vegetables in a colander to remove it.
Prepare your lasagna noodles according to package instructions.
Preheat oven to 350 degrees F or 180 C.
In a large 11 x 15 inch deep baking dish, spread 1/2 cup of your marinara sauce on the bottom of the dish. Then layer with lasagna noodles, followed by more marinara sauce, ricotta cheese and topped off with fried vegetables. Repeat layering with remaining ingredients and top off with ricotta cheese and marinara sauce.
Bake for 45 minutes uncovered. In the last 5 minutes, sprinkle over with mozzarella cheese and allow it to melt in the oven. Remove from oven and let it sit for 10 minutes before serving. Enjoy!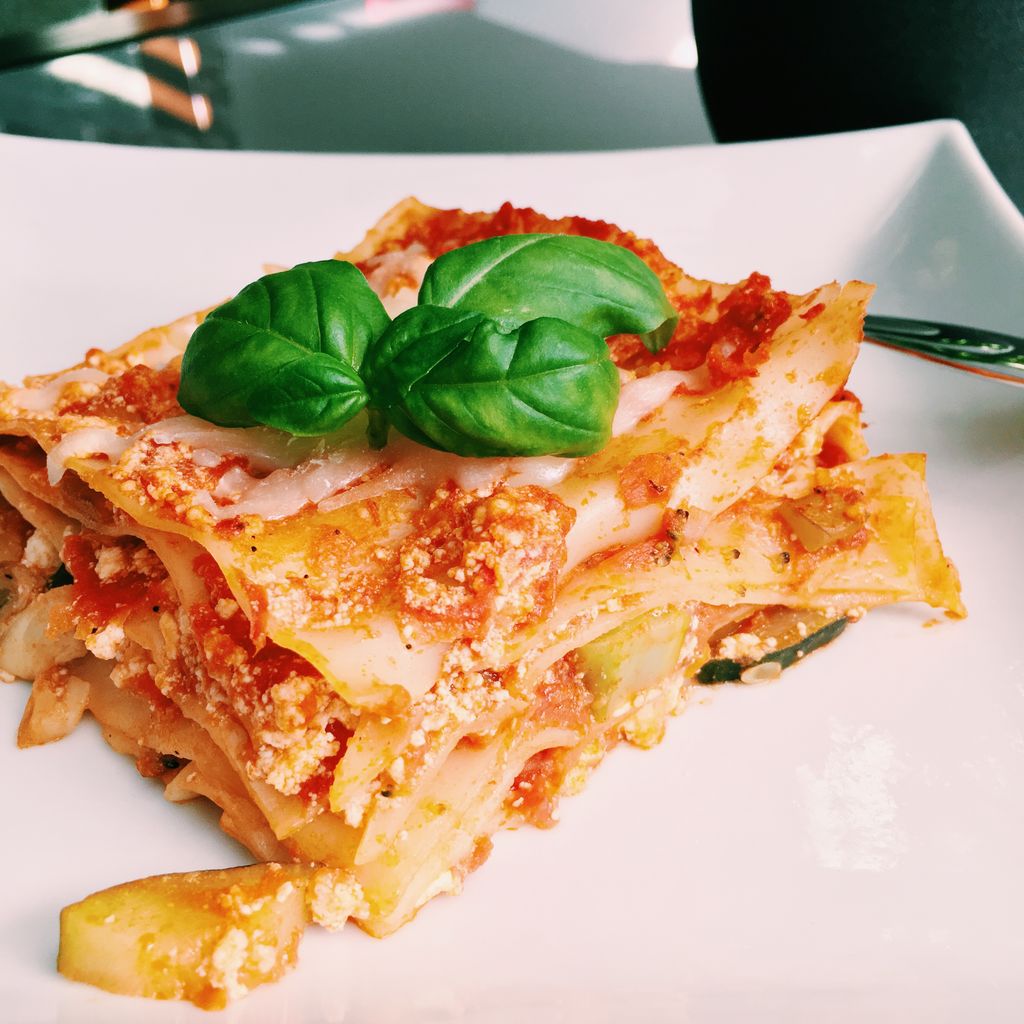 [recipe originally from Instructables)
Read this next: Recipe: Asian Inspired Vegetarian Leftover Lettuce Cups
We're in a climate emergency and it's going to take all of us to get out of it. That's why 1 Million Women is building a global community of women committed to fighting climate change with our daily actions. To join the (free) movement just click the button below!
---