Golden crispy dumplings are one of my favourite foods of all times. These vegetable dumplings are filled with mushrooms and a variety of other vegetables. In this recipe, I use non-GMO sesame and avocado oil. Avocado Oil can withstand high-heat cooking and it's fairly scentless so it's perfect for frying. Since these are meatless dumplings, the cook time is quick and the filling is already precooked. That's the wonderful thing about plant-based dishes, the cook time and grocery bills are reduced by a significant amount. There's also less concern about cooking a meal through to kill bacteria, like E Coli or Salmonella found in raw meat.
INGREDIENTS
YIELDS ABOUT 45 PIECES | PREP TIME 1 HOUR | COOK TIME 5-6 MINUTES
1.5 cups of shiitake mushroom diced (stems removed)
1/2 cup of white cabbage shredded
1 cup of white onion finely chopped
1 cup of carrot shredded
1 cup of Chinese chives (or garlic chives) finely chopped. Tip: freeze the remainder for later usage
1 package or about 45 dumpling wrappers
4 tbsp of light sodium soy sauce
1 tsp of sesame oil
1 tbsp of rice wine
1 tsp of black pepper
1 tsp of salt
1 tsp of cane sugar
1 tsp of corn starch
1/8 tsp of ginger powder
Avocado Oil for cooking vegetables and frying dumplings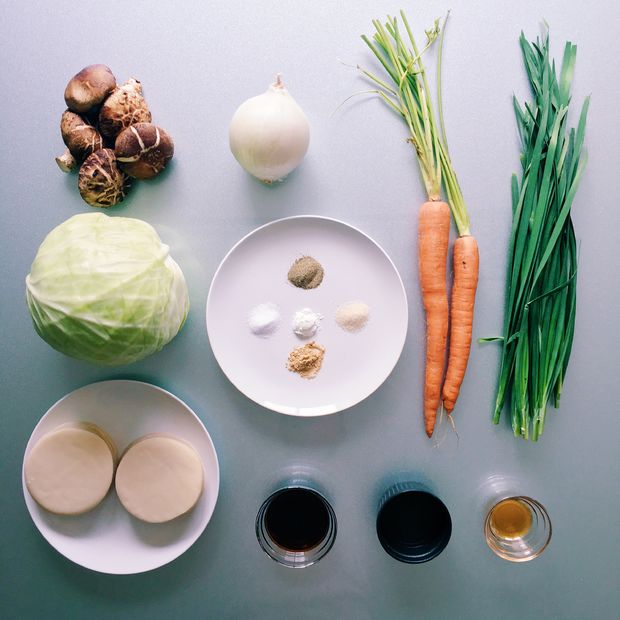 INSTRUCTIONS
In a large skillet heat 1 tbsp of avocado oil on medium heat. Fry onions until translucent, about 2 minutes.
Add remaining vegetables and fry for 2-3 minutes. Then add in soy sauce, sesame oil, rice wine and combine well.
Season with ginger powder, pepper, salt, cane sugar and mix well. Lastly add the corn starch and combine, this will thicken your mixture. Fry for another 2 minutes.
Remove off stove and let it cool.
Time to Wrap Required: 1/2 tbsp measuring spoon and bowl of water
Fill dumpling wrappers with 1/2 tbsp of vegetable filling.
Lightly dab water on the edges of the wrapper. Seal the dumpling with your fingers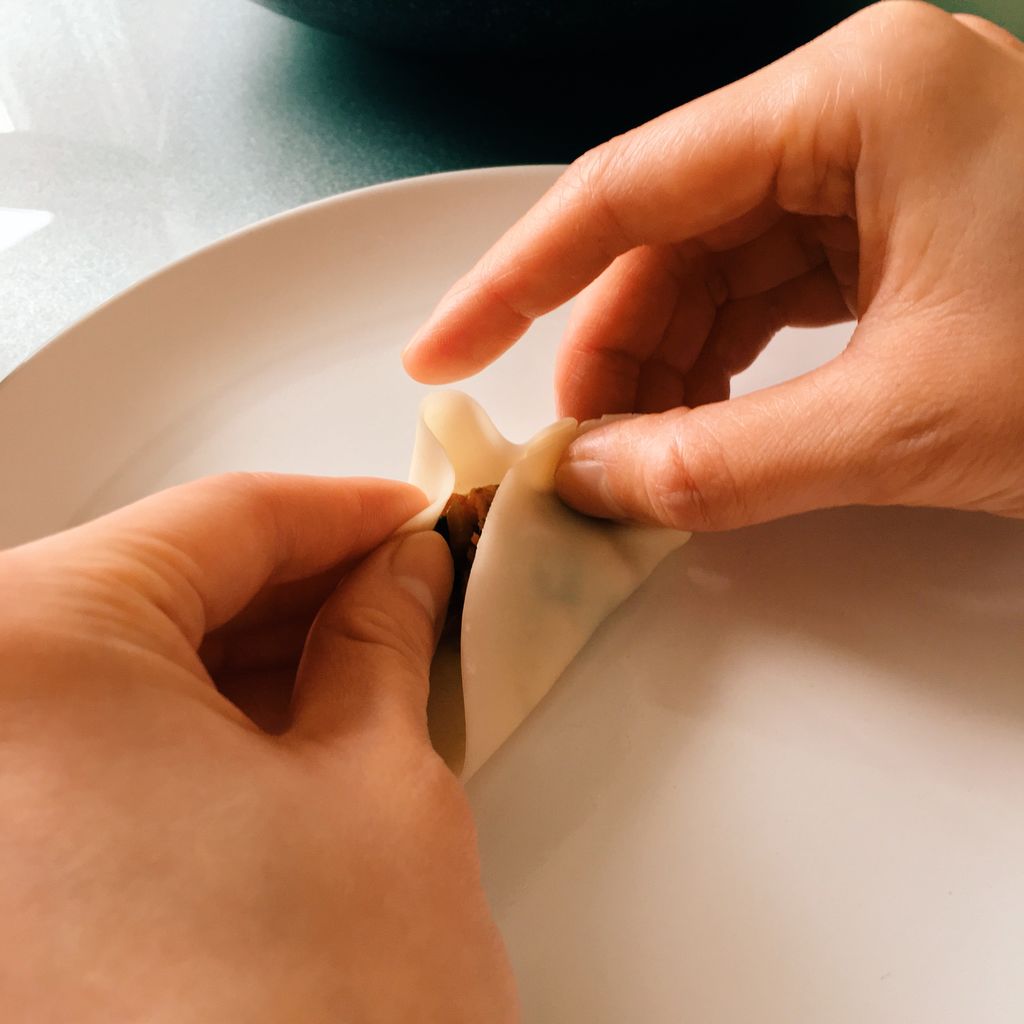 Time to Cook Dumplings
On a large skillet set on medium - high heat, add 1-2 tbsp of avocado oil. Lower the heat to medium.
Add your dumplings, do not overcrowd the pan. Fry on each side for 1 minute or until golden brown.
Serve with red vinegar or sauce of your choice.
Tip: Freeze dumplings in a Tupperware container. Give each dumpling space to allow it to freeze without sticking to one another.
---