Here's how to make Vegan Granola Bars within 15 minutes, so that you always have a snack with you.
What you need
mixing bowl
cooking pot
a spoon
baking dish (20 x 20cm)
baking paper (or aluminium foil)
knife
chopping board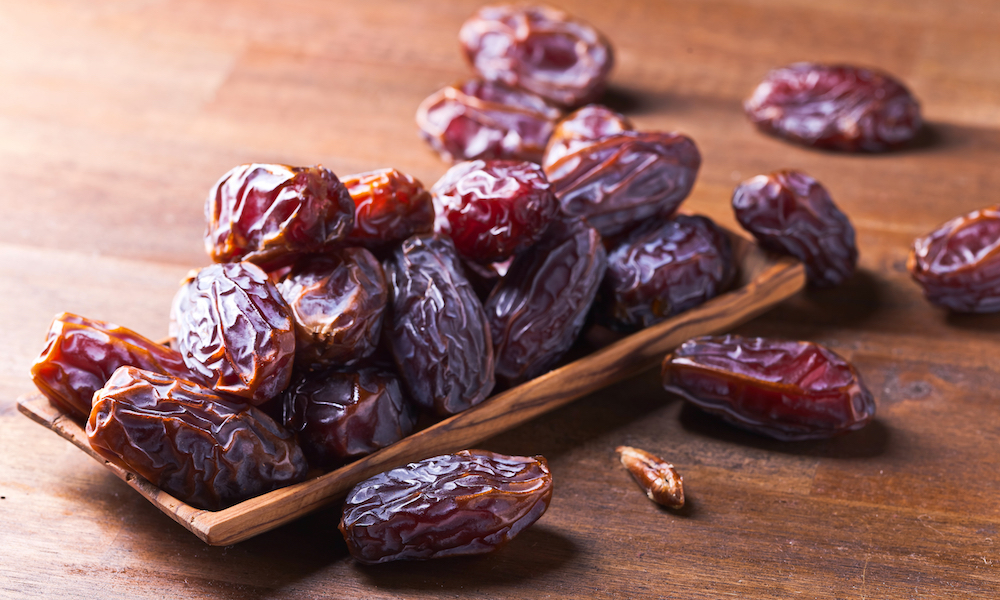 Ingredients
rolled oats (120g)
pitted dates (deglet nour or medjool, 150g)
roasted, unsalted almonds (100g)
creamy peanut butter (80g)
agave nectar (100g)
Method
Step 1
Chop the dates and prepare the mixing bowl
Chop dates into small pieces, then add to your mixing bowl with the almonds and rolled oats.
Step 2
Warm up agave syrup and peanut butter

Place peanut butter and the agave syrup in your cooking pot and heat over low/medium heat. You should constantly stir the mixture otherwise it will stick to the bottom. After 1 minute, remove from heat, pour over the dry ingredients and mix it. Make sure to disperse the dates, otherwise the mixture won't stick together later on.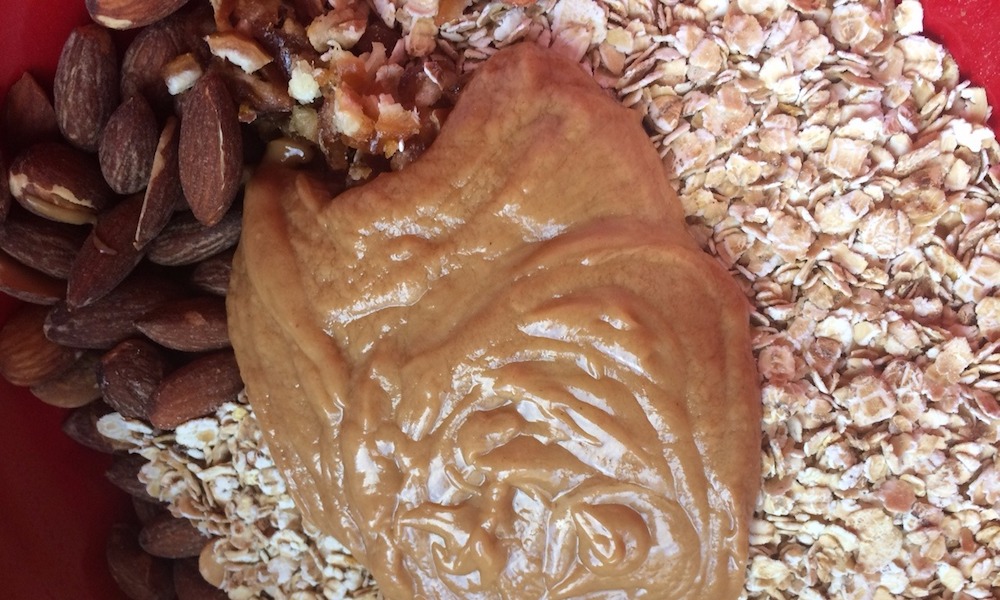 Step 3
Put in the fridge
Once mixture is combined, line a baking dish with baking paper (or aluminium foil). Spoon mixture into baking dish and flatten with your palm until the mixture forms a thin layer. Cover and place in the fridge for 20 minute.
Step 4
Cut into pieces
Take it out of the fridge and put it on the chopping board. Then cut it into pieces. Now you have a quick work or school snack for when you're on the go!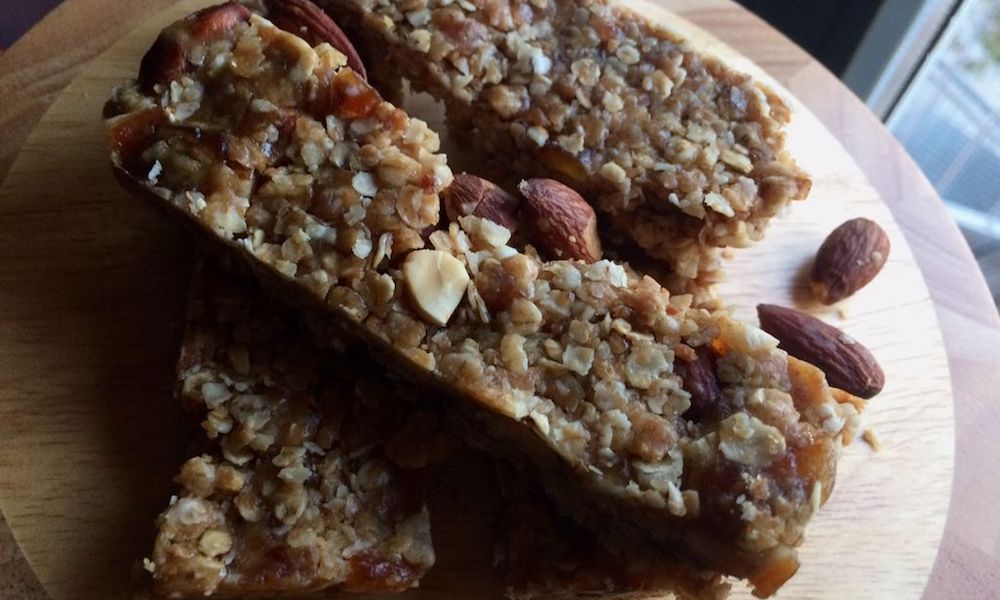 [This recipe originally appeared on Instructables by HeiligerBimbam]
Read this next: Healthy(ish) Frozen Snickers Bars
We're in a climate emergency and it's going to take all of us to get out of it. That's why 1 Million Women is building a global community of women committed to fighting climate change with our daily actions. To join the (free) movement just click the button below!
---