Nut butter is an excellent plant-based alternative to dairy butter, or is even just a delicious spread on toast for breakfast or slathered on a banana as a nutritious and delicious snack.
Here at 1 Million Women, we're serious about meeting climate change goals. If we want to reverse the impacts of climate change and start to slow down the warming of the planet we need to be cutting down our consumption of animal products by at least 50%.
Read next: Chickpea Brine Is Our New Favourite Egg Replacement: Here Is Why
Currently, 50% of global greenhouse gas emissions are due to livestock and their by-products, so cutting down on dairy and meat is a step in the right direction when it comes to climate action.
Luckily for you (and us) nut butter is not only a great dairy alternative, but it's also delicious! This recipe is interchangeable with different nuts, depending on your tastes.
Ingredients
1 cup raw unsalted almonds
1 cup raw unsalted cashews
3 tablespoons organic shredded coconut
1 tablespoon chia seeds
1 tablespoon honey (or agave)
1 tablespoon macadamia oil (or coconut)
Salt to taste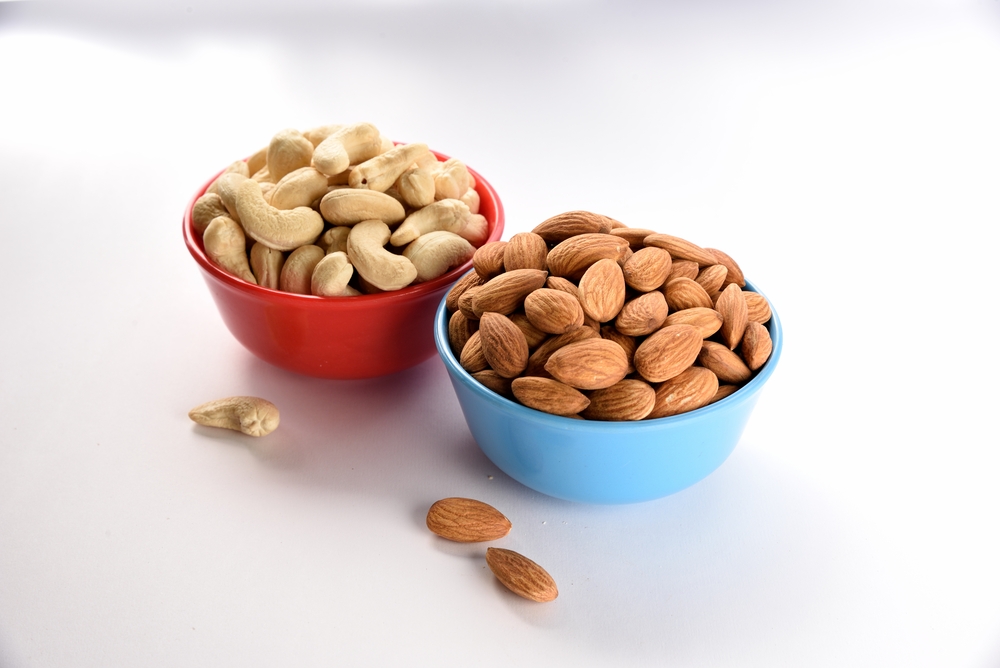 Step 1
Mix all the nuts together in a bowl with the honey, chia seeds and coconut. Have your oven pre-heated to 170°c (340°f), pop the mixture on a baking tray and bake for 15 minutes.
Make sure to keep checking on the mixture so it doesn't burn.
1 Million Women is empowering women and girls around the world to lower their impact on the planet. If you love what we do, please support our work by donating a couple of dollars. For the price of a cuppa, you can help us inspire millions more! (click to donate)
Step 2
Let the mixture cool and then transfer it to a food processor, add your oil and start mixing on a medium setting.
You'll need to let the mixture go for a good 15-20 minutes, stopping it occasionally using a spoon to push the edges down into the mix.
After 20 minutes the mixture should be smooth and creamy, keep tasting your butter and adding salt accordingly, you can add a little more oil if you need to but do be patient! The processed mixture will go naturally creamy with time.
And there you have it, a delicious nut butter in two easy steps. Feel free to use this butter in replacement of dairy butter in baking, however, be sure to check your recipe and make sure the flavours would suit.
I wouldn't suggest using this recipe in savoury baking. But you could make a savoury nut butter using the same process, leaving out the honey and adding spices to the mix (think cayenne pepper!)
---