With all the flavours of sweet potato, beetroot, bell peppers, onions and ginger, this burger tastes just as good as it looks!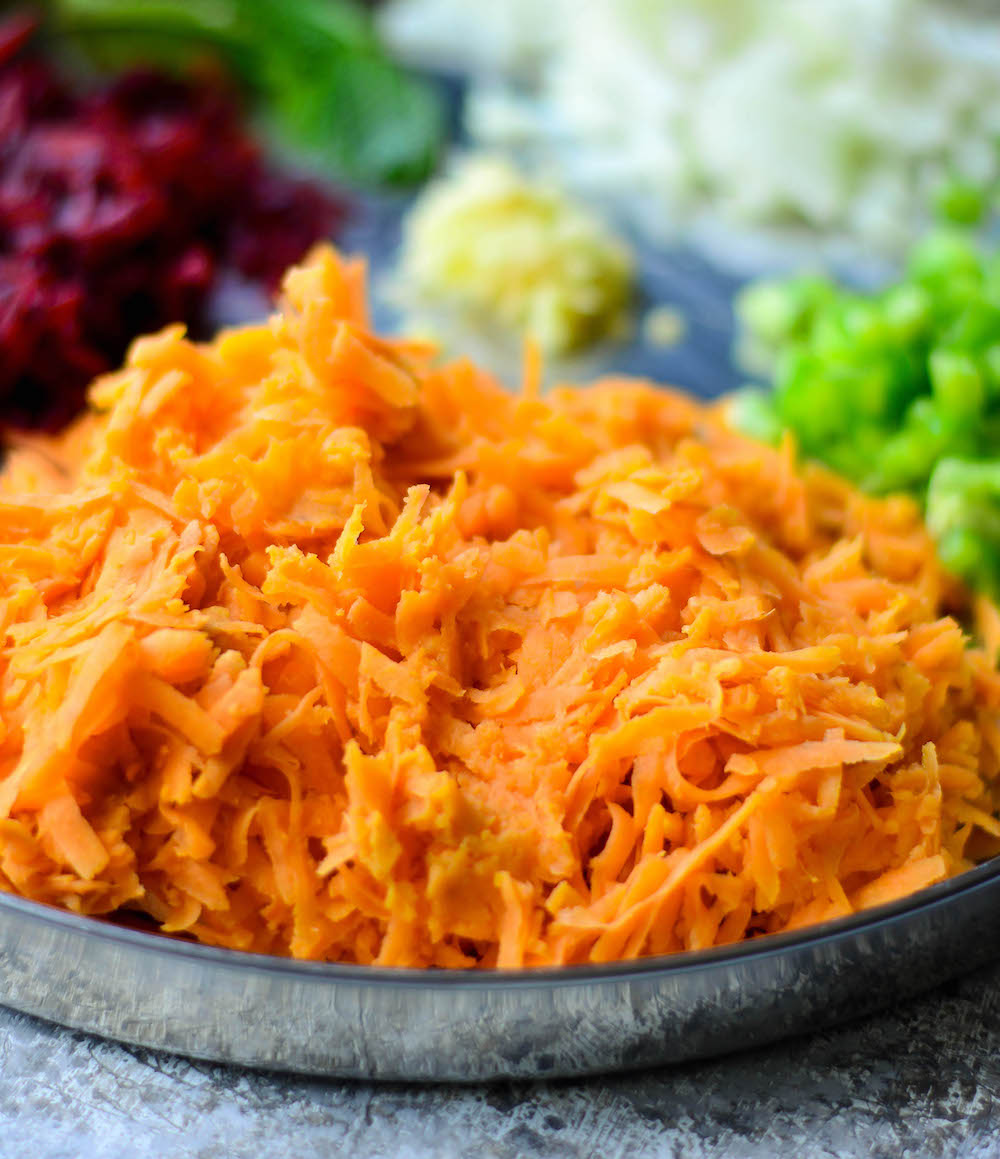 Ingredients
For the patties
2 cup sweet potato, cooked and grated
3/4 cup beetroot, cooked and grated
3/4 cup onion, chopped
1/2 cup green bell pepper (capsicum), chopped
1/2 tsp. fried red chilli flakes
1 tbsp. ginger, grated finely
1 tsp. garlic, finely grated
4 mint leaves
Salt, to taste
1/4 cup bread crumbs
6 tsp. oil
For the burger
6 Burger Buns
6 Iceberg Lettuce leaves
1 cucumber, sliced into 1/4" pieces
1 large onion, sliced into 1/4" rings
2 large tomatoes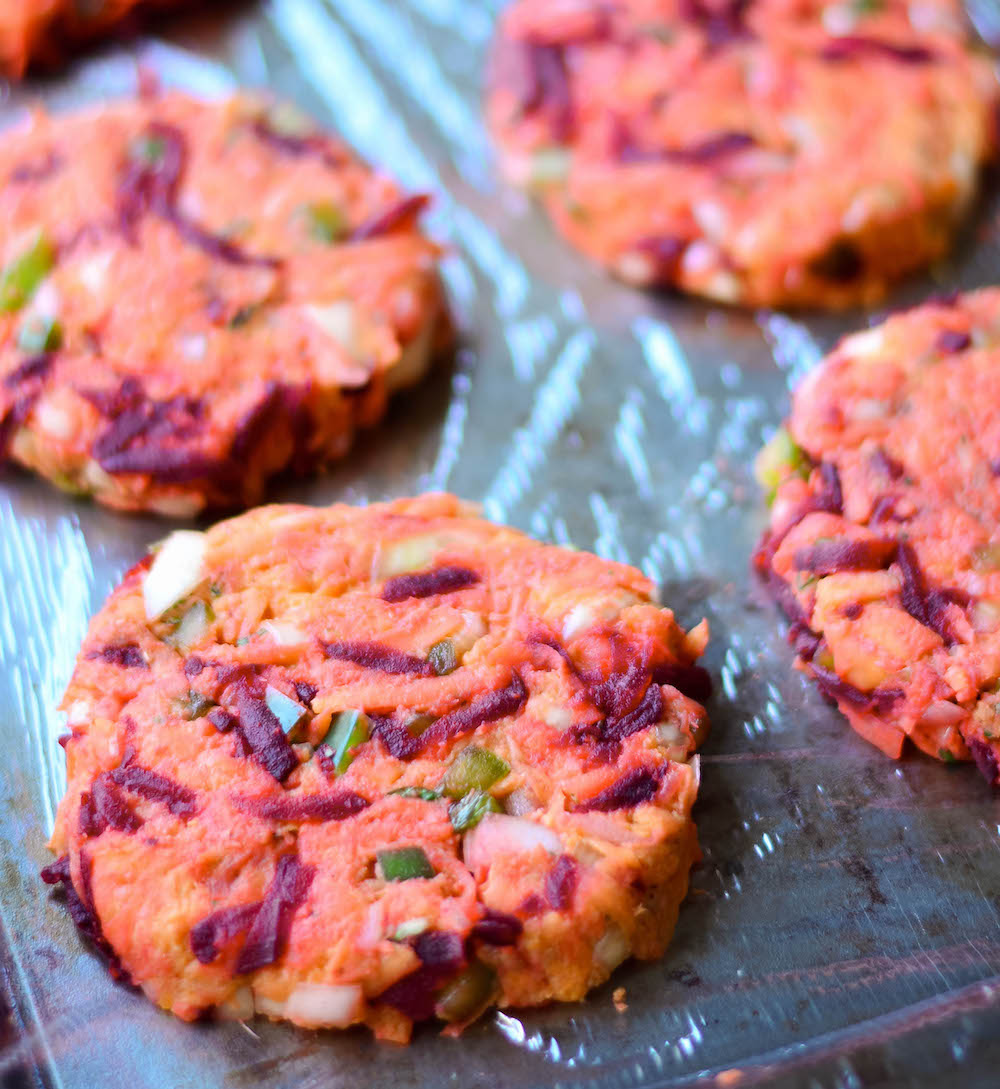 Method
1. In a medium mixing bowl, combine all the ingredients (except the grated beetroot). Finally stir in the beets using a fork, just until it's dispersed without bleeding too much colour into the mixture.
2. Divide batter into 6 and shape into 1 inch thick patties. Place patties on a baking tray lined with cling film or wax paper.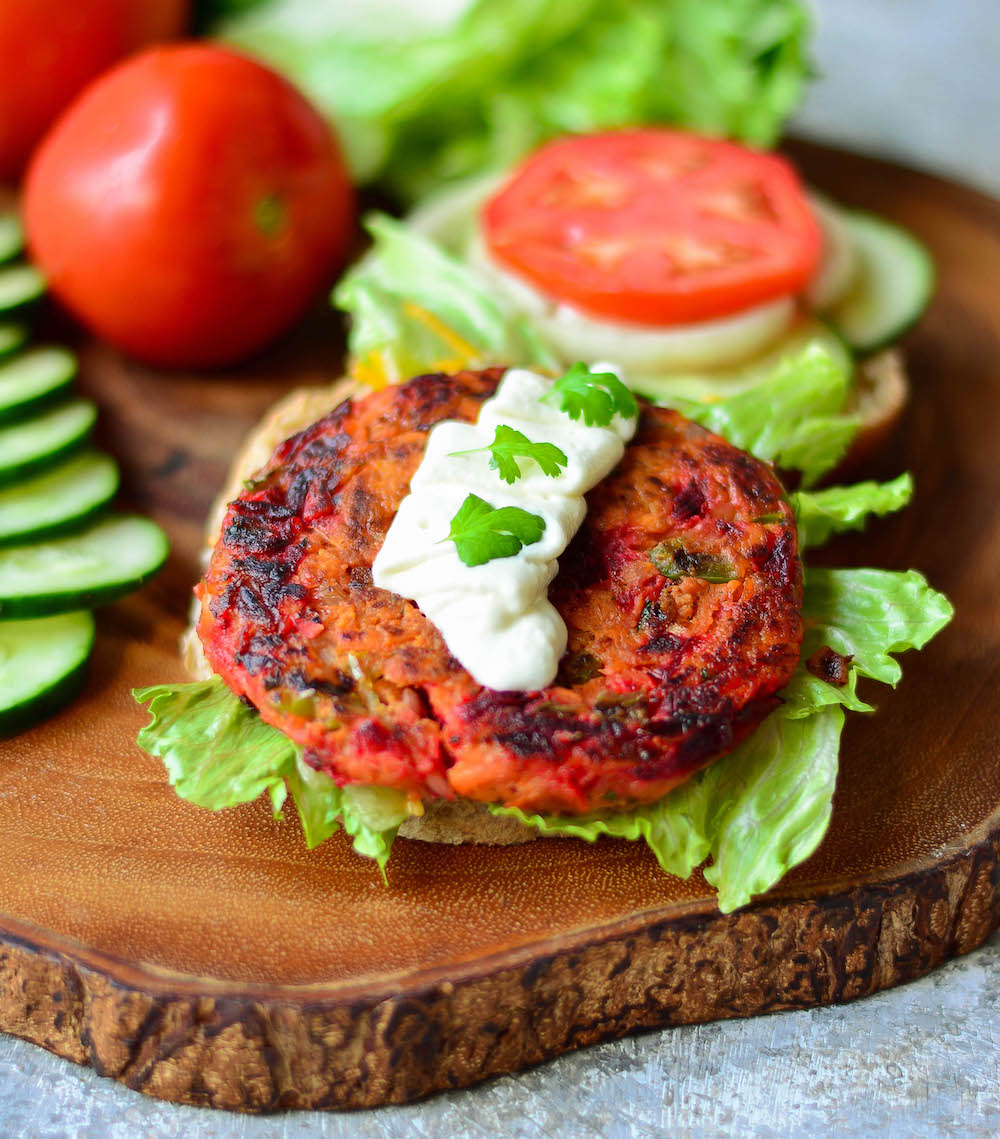 3. Heat a little oil (about 1 tsp per patty) in a pan and fry the patties over medium heat until slightly browned on both sides.
4. Assemble the burger with lettuce, fried patty, onion rings, cucumbers, tomato and any other fillers you like.
[Article originally on Instructables by loveisinmytummy]
Read this next: Recipe: Korma Stuffed Sweet Potatoes With Garlic Tahini Dressing
We're in a climate emergency and it's going to take all of us to get out of it. That's why 1 Million Women is building a global community of women committed to fighting climate change with our daily actions. To join the (free) movement just click the button below!

---