We place a lot of focus on reducing our meat consumption to reduce our emissions, but diary cattle have similar emissions problems as their beefy cousins do. The average cow produces greenhouse gas emissions equivalent to 5 tonnes of CO2 in its lifetime!
Cheese is a much-loved and hard to replace diary item (although we've managed to turn the comforting dairy-based classic, mac n' cheese totally vegan!). I'm a huge fan of this creamy cashew cheese sauce that you can use on pasta and Mexican dishes, but for something a little firmer you can't beat this sliceable recipe. Unlike most plant-based dairy-alternative spreads, this cheese is completely nut free and contains zero gluten!
You will need:
1/2 c. corn starch
1/2 c. mashed cooked pumpkin or sweet potato
1 c. coconut milk
2 cloves garlic, grated/crushed
4 Tbsp. nutritional yeast flakes
1 Tbsp. onion powder
1 1/2 Tbsp. lemon juice
2 tsp. salt
1 dash cayenne, optional
1/2 c. soy yoghurt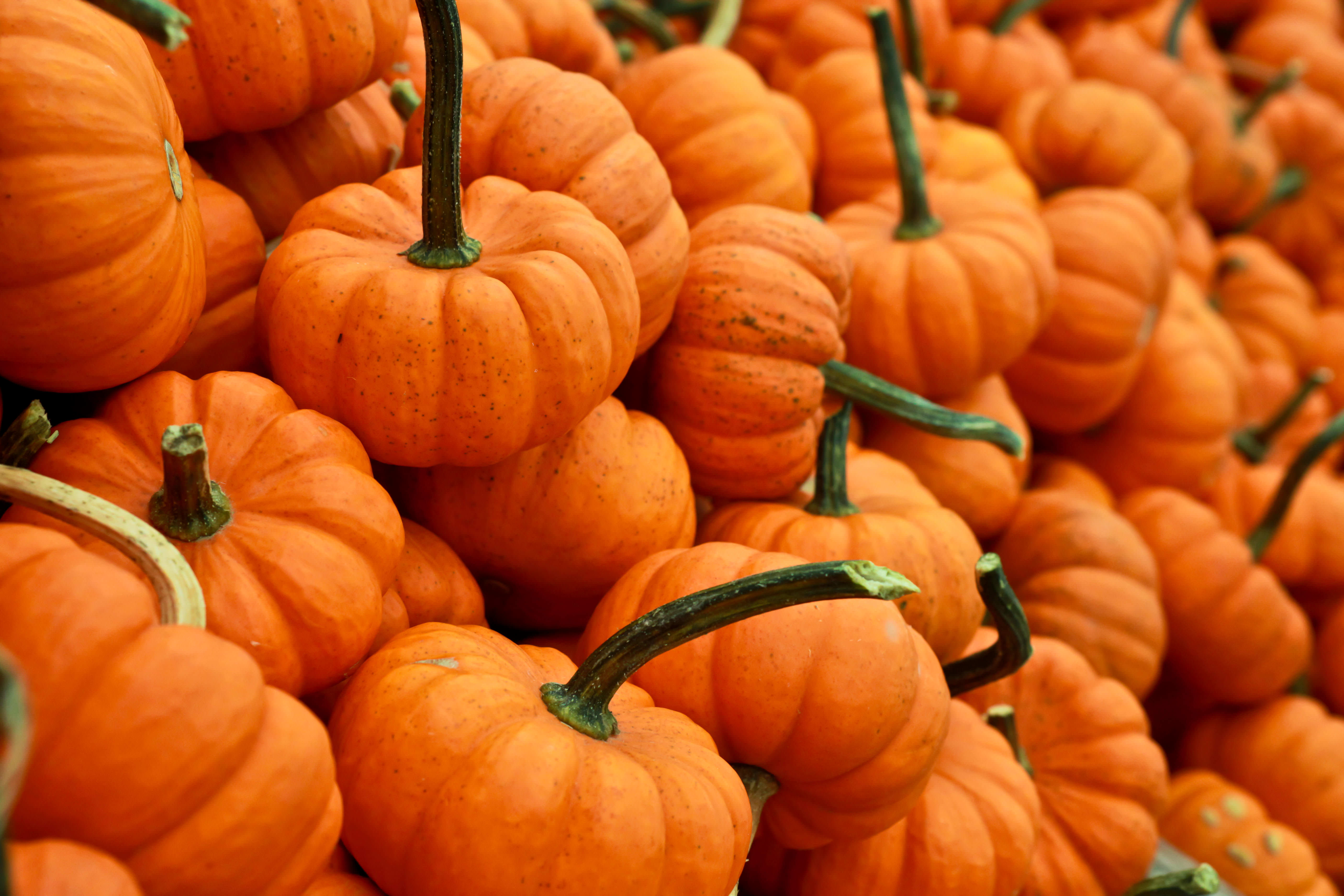 Method
Step 1: Whisk together everything EXCEPT soy yoghurt in a saucepan to make a soupy mixture.
Step 2: Cook the soup while stirring over medium heat. It should clump up into a sticky ball and become really, really thick. Don't worry if the soup gets a few lumps in the beginning – they will be stirred out when the mixture becomes thick. Continue cooking the mixture until it is cooked all the way through and the surface is matte.
Step 3: Let it cool a bit. Add the yoghurt and stir until smooth. The cheese mixture should not be hotter that a comfortable bath, so the yoghurt bacteria will not be dead. I find it easier to incorporate the yoghurt if you give the cooled cheese a good stir after it has firmed up, before adding the yoghurt.
Step 4: Spoon up the mixture and stuff it into a tall, round container. Smooth off the top and pop on a lid. Place the mixture in the fridge overnight.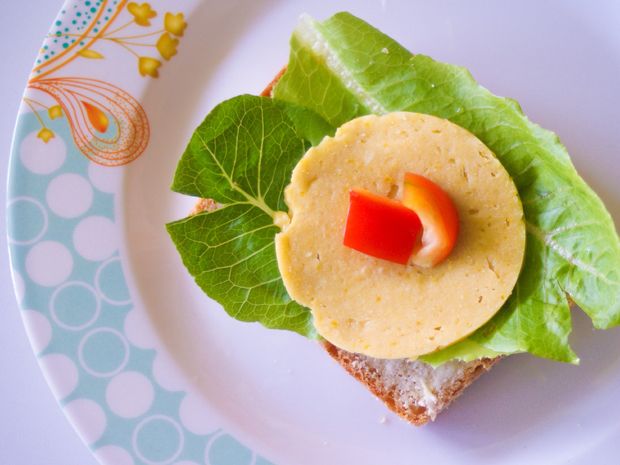 Step 5: 24 hours later, take the cheese out of the fridge and turn the container upside down. Squeeze the sides a bit and tap the lid on the counter, and a firm cheese should fall out!
This cheese is delicious in sandwiches. It is however, not suitable for pizza and other baked dishes, as it does not melt but dry instead. Store any leftovers (if any!) in the fridge.

Recipe adapted from PinchOfChili
---