Easy, fluffy pillows of gnocchi.
A traditional Florentine pasta, ricotta gnocchi is lighter than its potato gnocchi cousin. There really is no excuse for buying store bought gnocchi when this recipe is so easy!
Ricotta gnocchi freezes very well and will keep for one month.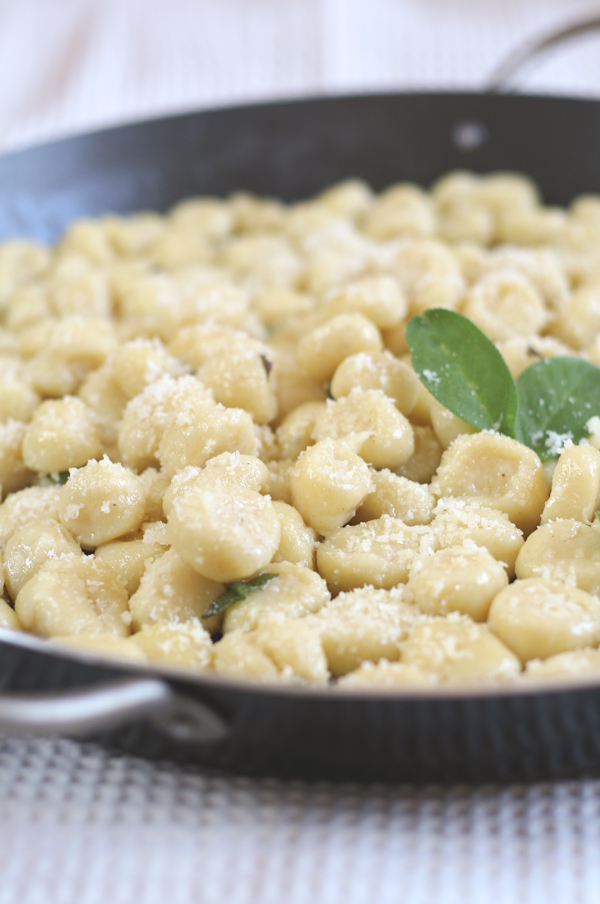 Image: Paoletta S.
Ingredients
500g ricotta (strained if in water)
1 egg
1/2 cup finely grated Parmesan or pecorino cheese
1/2 teaspoon salt
3/4 cup flour (plain, wholemeal, whatever you like. I have even done a mix of buckwheat and plain flour before)
Tbsp of fresh herbs (like basil) optional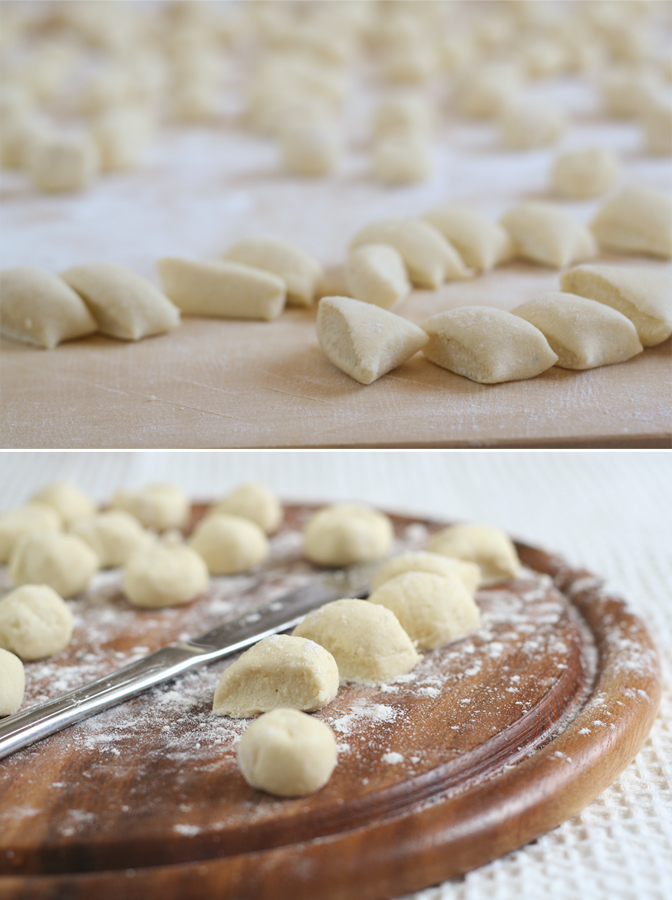 Image: Paoletta S.
Directions
1. In a large bowl, mix the strained ricotta, egg, cheese, salt, and 3/4 cup of the flour and herbs until all ingredients are incorporated into a dough.
2. Roll a bit of dough in your hand. It should be a bit tacky. If it clings to your fingers like bubble gum, incorporate more flour one tablespoon at a time until you reach a tacky, workable consistency. Now, refrigerate for 15 minutes.
3. Sprinkle a baking sheet with flour and set it close to your workspace, and put a large pot of water on the stove to bring to a boil.
4. Sprinkle your hands and work surface with a little flour. Break off a piece of dough (a tennis ball size is good) and roll it into a thick log about 3/4 inch wide.
5. Using a sharp knife, cut the log into evenly spaced pieces. The gnocchi should look like little 'pillows'.
6. Transfer this batch to the baking sheet and toss with flour to prevent sticking. Repeat rolling process with the remaining dough.
7. Add 1 tablespoon of salt to the water and the gnocchi. Gently stir the gnocchi to make sure they don't stick. Once they bob to the surface, let them cook an additional 2 minutes.
8. Remove gnocchi with a slotted spoon and transfer to a colander to finish draining. NOTE: If you have doubled this recipe, you may have to cook the gnocchi in two batches.
9. Toss the gnocchi with sauce and serve immediately.
Serves 2-3
Sauce ideas
Check what's in season near you first, and if tomatoes are in then try our roasted tomato sauce.
Another option is kale pesto.
Or, a simple butter and sage sauce.
Enjoy!
1 Million Women is more than our name, it's our goal! We're building a movement of strong, inspirational women acting on climate change by leading low-carbon lives. To make sure that our message has an impact, we need more women adding their voice. We need to be louder. Joining us online means your voice and actions can be counted. We need you.
---