In an effort to be a responsible omnivore I have been slowly but surely reducing my meat intake. There are powerful environmental reasons behind this change, but not only that, I'm finding it cheaper and I don't feel instantly sleepy after every meal.
I don't often try to make fake meat because I feel that it usually falls short of the real deal. Instead I love fresh seasonal produce that's been cooked well. Like this quinoa taco bowl, ricotta gnocchi, or banana bread mug cake. That last one isn't exactly everyday food, but it's so good!
This mushroom wellington is a new favourite and great for when you feel like something hearty and comforting.
Ingredients
YIELDS 9 PIECES | PREP TIME 40 MINS | BAKE TIME 28 MINS
1 Pint of White Button Mushrooms
1 Pint of Cremini Mushrooms
3 Cups of Spinach, Washed and Dry
2 Shallots
5 slices of Mozzarella Cheese sliced into quarters
2 Sheets of Puff Pastry
1/2 tsp of dried Thyme Leaves
1/2 tsp of Garlic Powder
1/4 tsp of Salt
Avocado oil* for greasing and frying
*I don't use Vegetable Oil as it is sometimes masked as Palm Oil
Tool: 12 Cup Muffin Pan, Food Processor or Blending Tool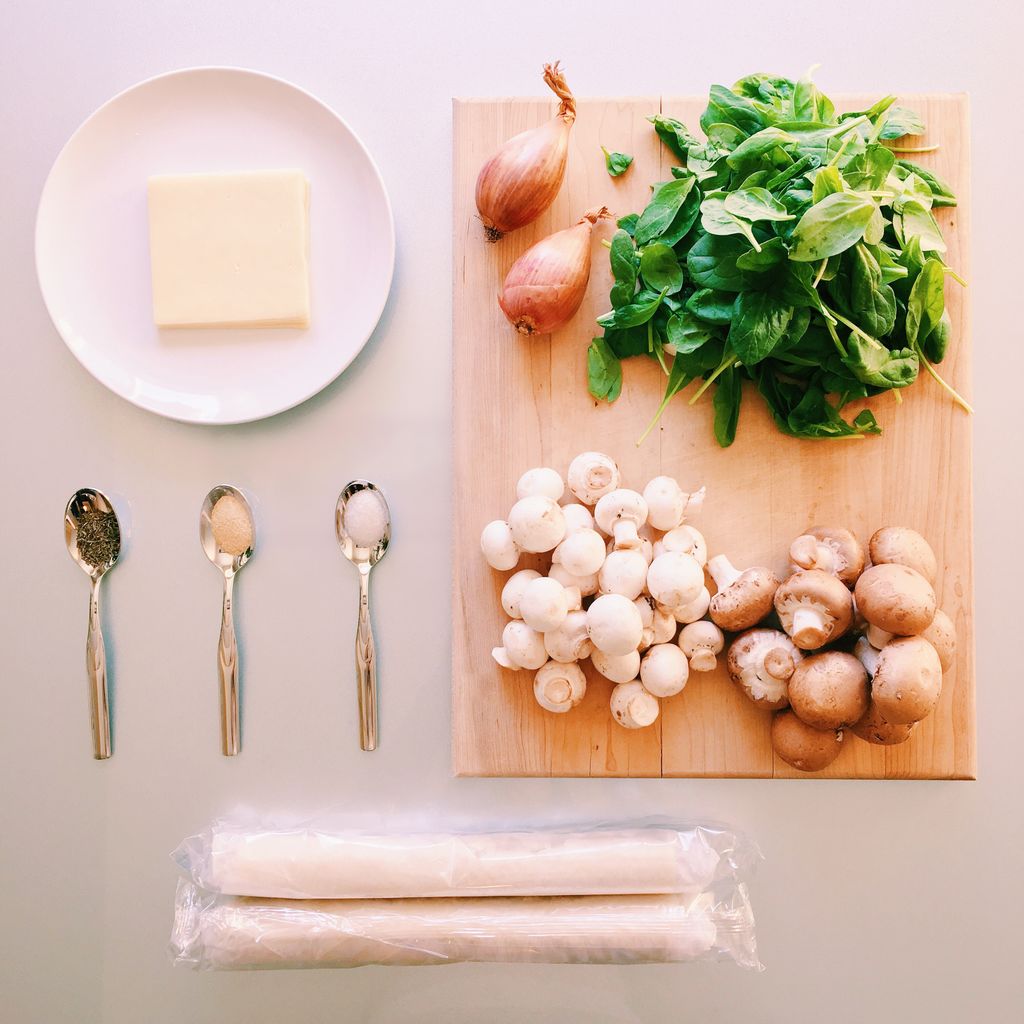 Method
Using your food processor, grind up your mushrooms, shallots, and spinach. Add in the garlic powder, salt and dried thyme leaves and mix well.
In a large deep pan set on medium - high heat, add the avocado oil. Once the oil is hot, add your blended mushroom mixture to the pan. Fry for about 7 minutes until a majority of the liquids have evaporated. Afterwards, allow the mixture to cool.
Preheat your oven to 400 degrees F or 200C. Meanwhile, evenly slice your *each* puff pastry sheet into 9 squares, totalling 18 squares from 2 sheets.
Grease your muffin baking pan with avocado oil. Next using 1 of the pastry squares that you cut, line it against the muffin mold. Repeat this step with 8 more muffin molds. Save the remaining 9 pastry squares for later as the topping layer.
To the muffin mold, layer the bottom with a slice of mozzarella cheese. Then scoop 1 heaping tablespoon of the mushroom mixture over the cheese. Cover with another slice of cheese. Top off with a layer of puff pastry and folding the corners in squeezing them together. You should have 9 pies in total. 1. Lightly brush the pies with some avocado oil to help them turn golden brown.
Bake for 28 minutes or until golden brown. Allow it to cool for 10 minutes and enjoy!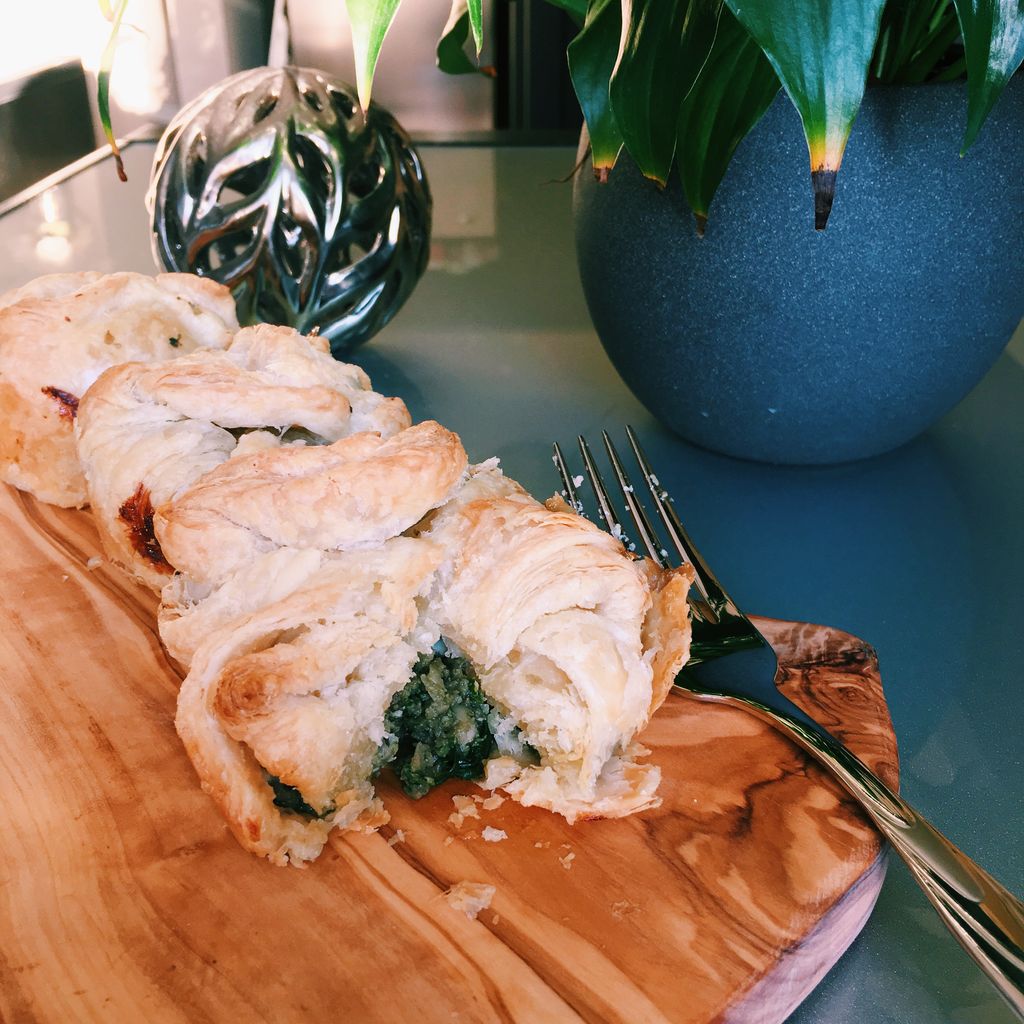 ---