THIS IS A GUEST BLOG BY ONE INGREDIENT CHEF'S ANDREW OLSON
The best part about these wraps is the hummus, which is really just a can of chickpeas quickly mashed with tahini (sesame seed paste), lemon juice, salt, and garlic. In 3 minutes, you've got a delicious spread that's much lower in fat, healthier and tastier than store-bought hummus. It's creamy, packed with protein, and makes the perfect spread to go along with the kale and red pepper in these wraps.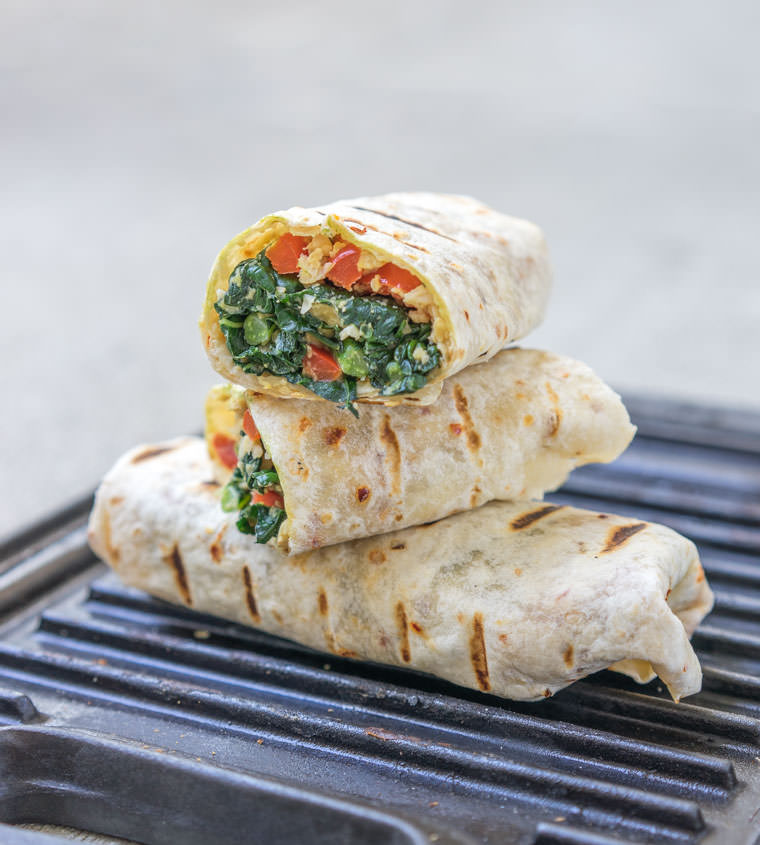 Makes about 4 wraps
Ingredients:
1 can chickpeas
1 tablespoon lemon juice
1/4 teaspoon salt
2 tablespoons tahini
1 clove garlic
6 cups chopped tuscan kale
1 red bell pepper
4 whole wheat tortillas
Step One
Begin by making the chunky hummus, which includes all the typical hummus ingredients, but is simply mashed with a fork (instead of pureed in the food processor) so that it's somewhat chunky, and the perfect consistency to bind these wraps together. To make, rinse and drain a can of chickpeas and add them in a large bowl along with the other ingredients from the first list: lemon juice, salt, tahini (sesame seed paste), and a clove of very finely minced garlic. Use a large fork or potato masher to mash the chickpeas until all the ingredients are incorporated but still somewhat chunky. The consistency should be slightly firmer than typical hummus, but you can always add a tablespoon of water if it's too firm. Set this aside and try not to eat all of it before making the wraps…
Step Two
Heat a large skillet over medium-high heat and add one red bell pepper that's been sliced into sticks along with a splash of water (no oil needed). Give this 2-3 minutes on its own to begin browning before adding 6 cups of chopped tuscan kale. This seems like a lot of kale, but it will reduce down to nothing in just a few moments.
Step Three
Give this another 3-5 minutes, until the kale is just starting to reduce. Remove from the heat and scoop all of the chunky hummus right into the pan. Take a moment to mix until the hummus is evenly incorporated into the kale and red pepper.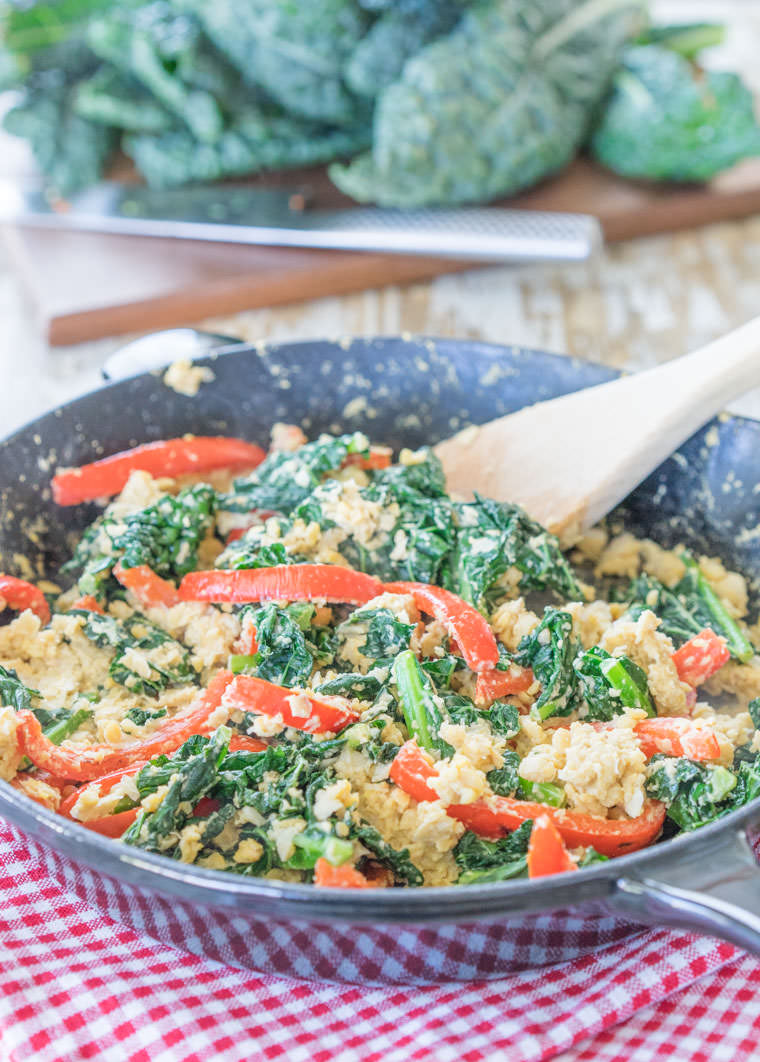 Step Four
Grab your tortillas and warm them until soft so that they're easier to bend. Then divide the filling between the 4 tortillas and roll each like a burrito (you know, folding in the ends and rolling around the filling). At this point, you can serve them as-is, but I would highly recommend grilling the wraps on a stovetop grill or BBQ for several minutes to crispify the tortillas and further cook the filling. They can be served warm or wrapped in foil and stored in the fridge to be served cold.
Be sure to check out Andrew's website for more amazing plant-based recipes!
Find our why he calls himself the One Ingredient Chef here.
READ THIS NEXT: [Recipe] Cornersmith's pear, lemon & rosemary chutney
1 Million Women is more than our name, it's our goal! We're building a movement of strong, inspirational women acting on climate change by leading low-carbon lives. To make sure that our message has an impact, we need more women adding their voice. We need to be louder. Joining us online means your voice and actions can be counted. We need you.
---