On Christmas day in Australia, when it's pushing 35 degrees, it's understandable that the last thing anyone feels like eating is a traditional steamed Chrissy pud with warmed custard.
You know what I say? Bugger tradition. We're all about pushing the status quo here at 1 Million Women, and this roasted pineapple salad is a fantastic alternative to your usual Christmas dessert. It's a beautiful way to showcase fresh, local produce and is completely plant based!
Make sure you keep the tops of your pineapples, because you can grow a whole new pineapple from it! They're well suited to pots, so even if you live in apartment you can try this method.
Serves 4
Ingredients:
1 cup cubed pineapple
2 tablespoons honey
cinnamon stick, coarsely crushed
1 star anise
1 ½ teaspoons grated orange rind
juice of half a lemon
a pinch of red chilli powder
1/3 cup pomegranate seeds
A handful of chopped coriander leaves
4 scoops of butterscotch coconut nice-cream (or whatever you fancy serving the salad with!)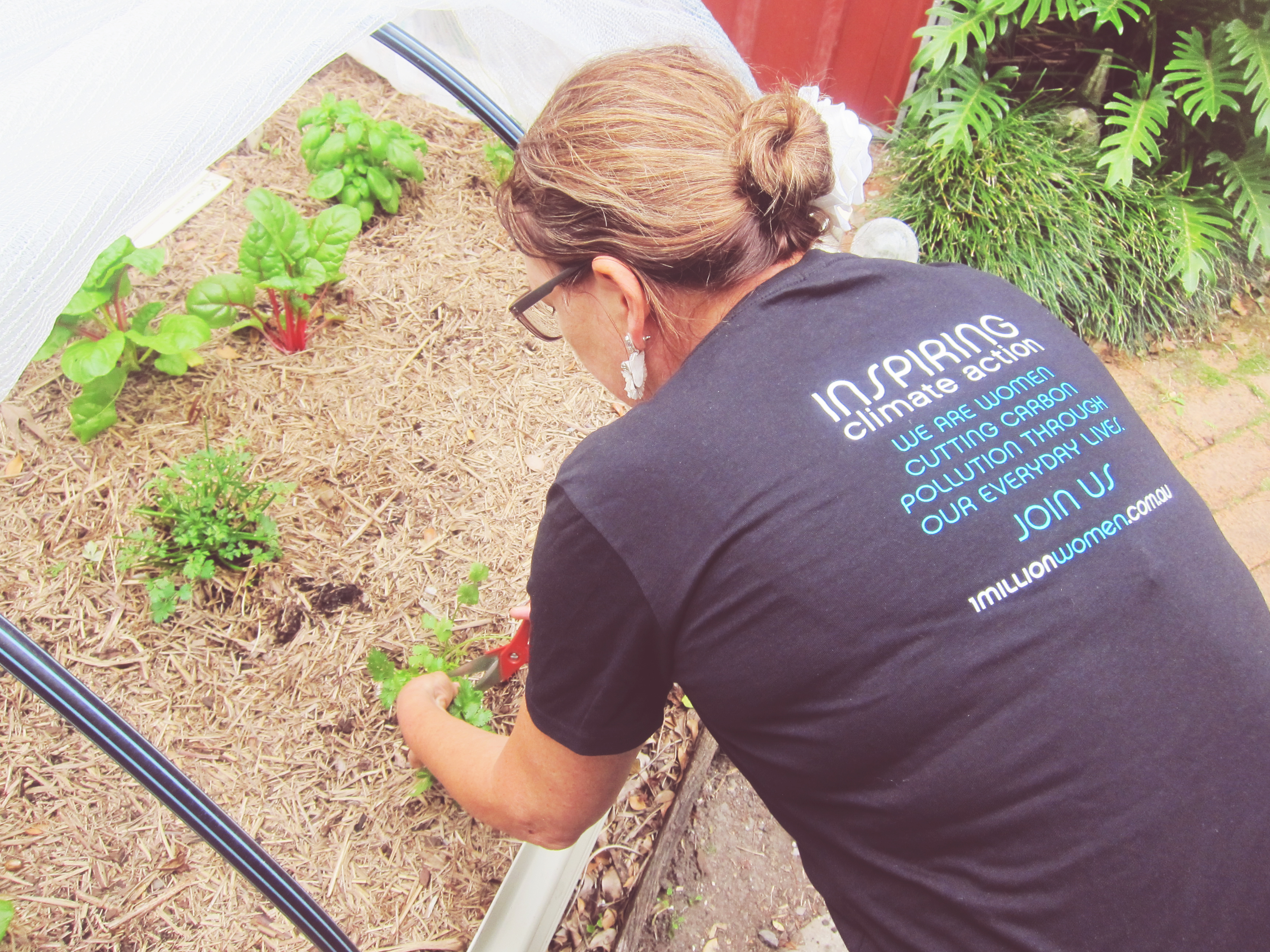 [Image Caption] Growing corainder at home is a great way of lowering your carbon footprint by both reducing your food miles and your food waste by harvesting what you need when you need it.
Method:
Preheat oven to 200 C.
Heat the honey, cinnamon, star anise, orange rind and lemon juice in a pan over low heat for 10 minutes.
Pop the pineapple in a roasting pan. Pour the honey mix over the top. Sprinkle the chilli powder over the pineapple.
Roast in the oven for around 25 minutes.
Toss the pomegranate seeds and coriander over the roasted pineapple. Serve with nice-cream!
We're in a climate emergency and it's going to take all of us to get out of it. That's why 1 Million Women is building a global community of women committed to fighting climate change with our daily actions. To join the (free) movement just click the button below!
---