This quick and easy broccoli salad will make eating this vegetable seem like a breeze especially if you like coleslaw. The crunchy raw broccoli is marinated in organic mayonnaise, vinegar and cane sugar giving it a sweetness while mixed with red onions, raisins and pumpkin seeds.
For those looking for further resources you can check out our guide to being a responsible omnivore or take a look at the powerful environmental reasons behind cutting down or cutting out your meat intake.
Ingredients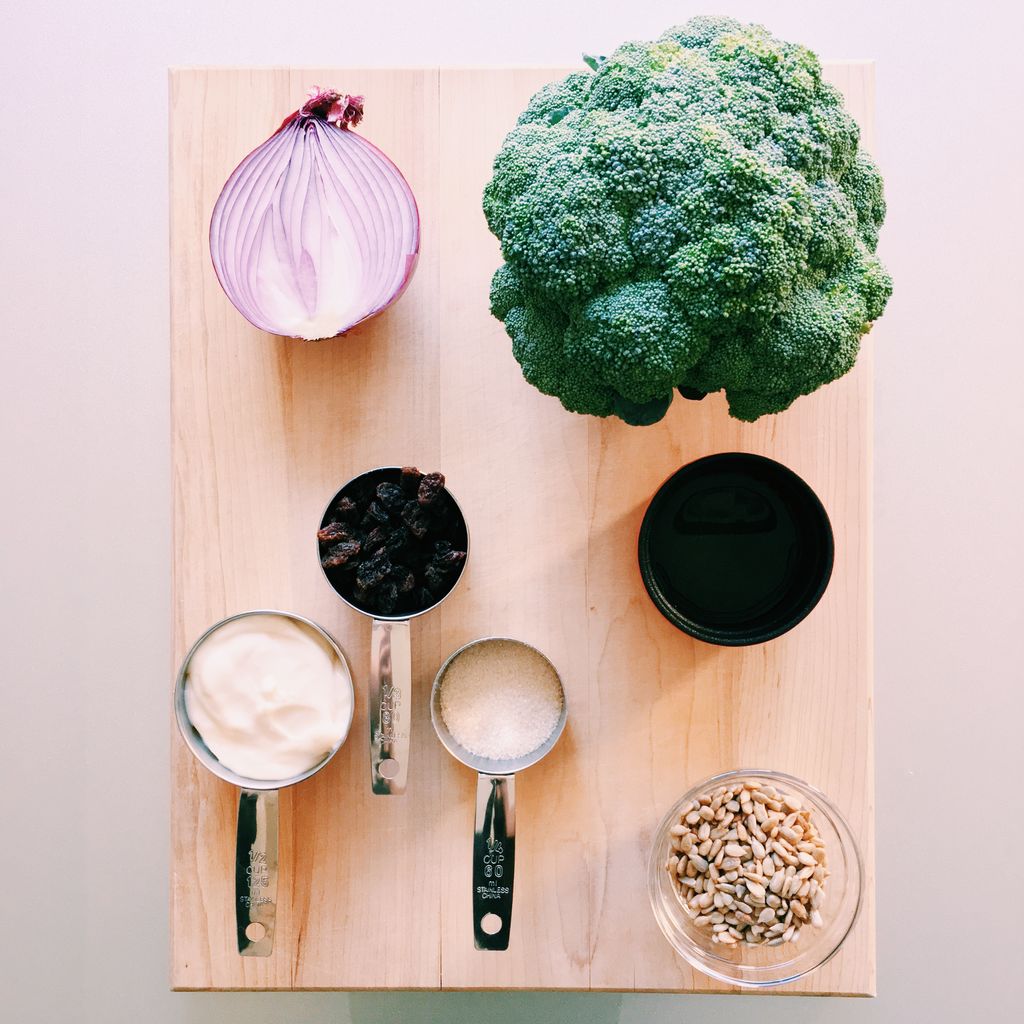 SERVES 3-4 | PREP TIME 15 MINS | CHILLING TIME 30-60 MINS
1 head of broccoli
1/2 of 1 red onion
1/4 cup of roasted salted pumpkin seeds
1/2 cup of organic mayonnaise
1/3 cup of dried raisins
1/8 cup of cane sugar
1 tbsp. of apple cider vinegar
Method
Wash your broccoli and pat dry with a towel. Remove the stem and slice off the broccoli florets. Slice the florets into bite size pieces. Place them in a bowl. Dice your red onion.
In a large mixing bowl, mix together the cane sugar and vinegar until sugar is dissolved. Then add mayonnaise and mix well.
Next add your broccoli florets, onions and raisins to the wet mixture and combine well. Refrigerate for 30-60 mins.
When ready to serve, sprinkle the pumpkin seeds all over for that added crunch.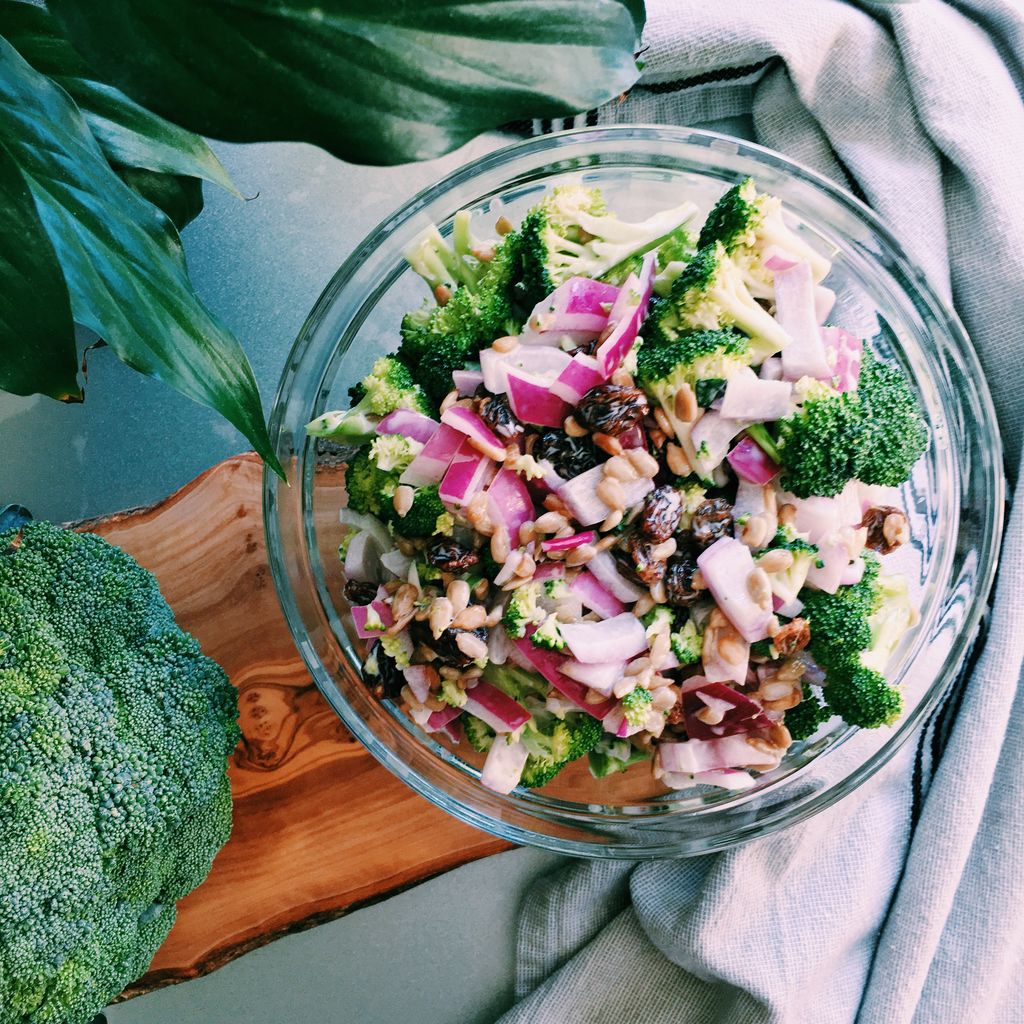 ---