Some nights you just want warm, nostalgic classics, and this completely plant based mushroom stroganoff is the perfect dish for those nights. It's easy and quick to prepare and great for the planet.
Meat-free Mondays are an important way of reminding us the footprint of meat consumption, Did you know that for us regular meat eaters, cutting out 1 one 150g red meat meal a week you can save approximately 195kg of CO2 in a year? That's pretty incredible.
Low waste tip: You can throw other veggies you need to get rid of it, just make sure you cook them to your desired texture
Ingredients:
- Pappardelle pasta, most good grocers should have fresh packet otherwise dried will work, if you're a pasta whizz make it yourself!
- Olive oil
- 1 large brown onion, chopped
- 3 tablespoons of flour, keep them separate
- 2 cups of mushroom stock
- 1 tablespoon soy sauce
- 1 teaspoon lemon juice
- 1 teaspoon tomato paste
- 50grams of Portobello mushrooms and 50 grams of Swiss brown mushrooms
- 0.5 teaspoon of dried thyme
- 0.5 teaspoon of salt
- 0.5 teaspoon sage
- 1 tablespoon white wine vinegar
- Cracked pepper to taste
- 1 bunch of fresh parsley chopped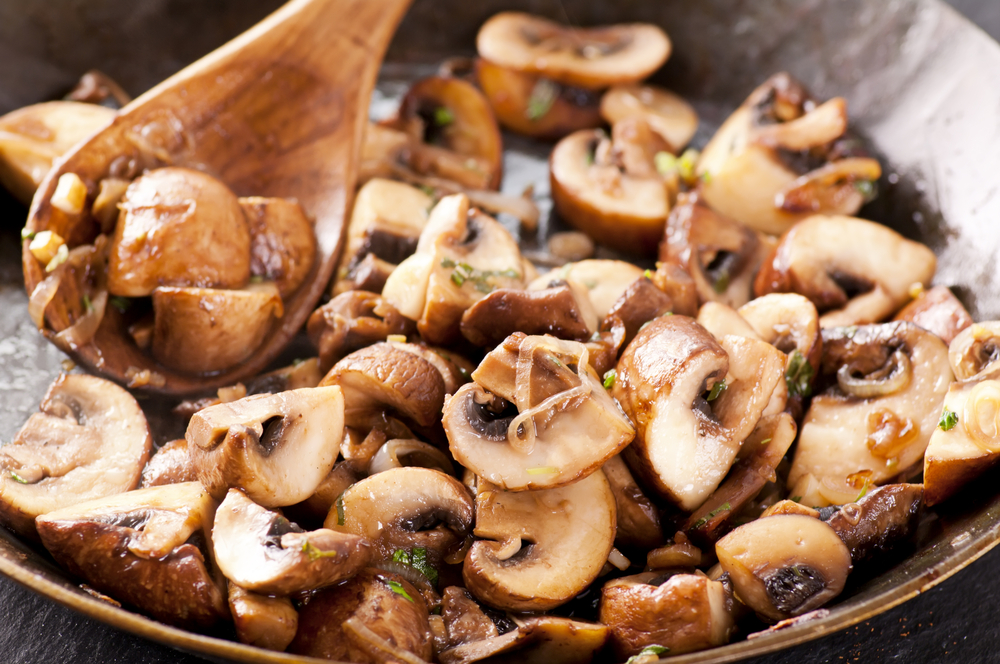 1 Million Women is empowering women and girls around the world to lower their impact on the planet. If you love what we do, please support our work by donating a couple of dollars. For the price of a cuppa, you can help us inspire millions more! (click to donate)
Method:
1 .Cook pappardelle to al-dente then put aside
2 .Mix mushroom stock, soy sauce, lemon juice and tomato paste in a jug or bowl
3 .In a big pot, heat about 2 tablespoons of olive oil on medium heat and cook onions until translucent, then, add 2 tablespoons of flour, stirring it, so it coats the onion.
4. Gradually start pouring your mushroom stock mix into the pot, stirring at the same time until the mixture becomes thick and bubbly, it should take about a minute
5. Add your mushrooms, thyme, sage, and salt. Stirring to combine
6. Cook for 5-10 minutes until mushrooms have shrunk a fair bit.
7. Add the vinegar and simmer for 5 more minutes
8. Add the cooked pappardelle, pepper, parsley to the pot and cook on low for another 5 minutes.
9. Serve with a sprinkle of fresh parsley on top
I Like to complete this recipe with a rainy night, bottle of red and some good company!
Read Next: Australian Winery Becomes Worlds First Zero Waste Winery
---