These Cherry Chocolate Bliss Bombs really are bliss!
This recipe makes enough to share with your loved ones or friends, or as a guilt-free treat all for yourself.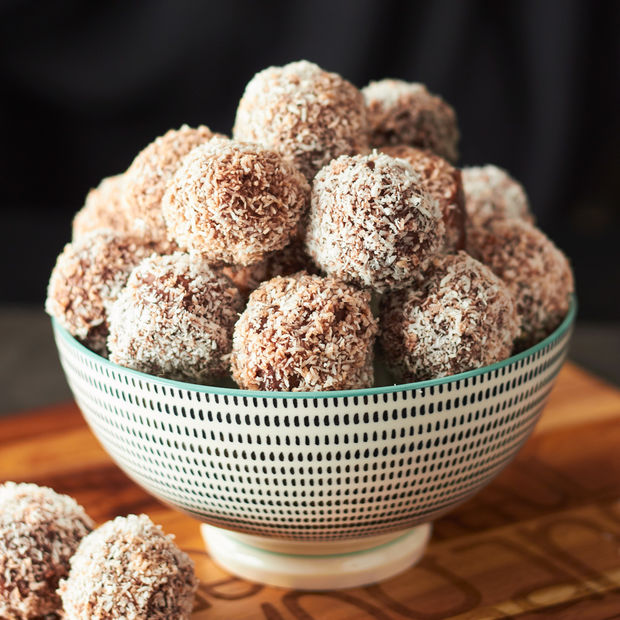 Cherries are just such an awesome fruit - as well as tasting great, they contain healthy antioxidants and can help at reducing muscle pain (and belly fat apparently!).
If you have a sweet tooth, you may want to try out some of our other desserts, like our Vegan Hummingbird Cake! Or if you're after more raw treats, try out our Raw Banana Lemon Coconut Cookies!
Please share this post with cherry lovers!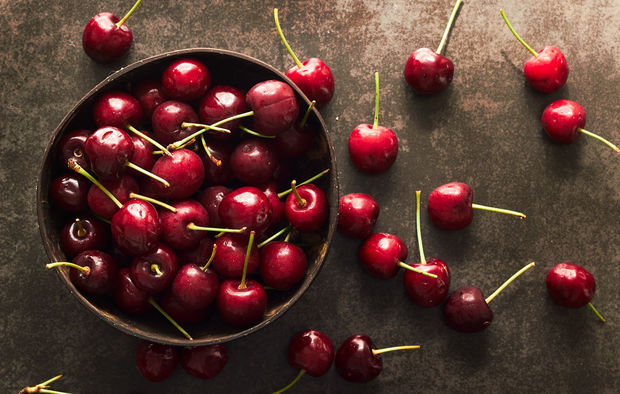 For the Cherry Bombs
1 cup of Sunflower Seed
1/2 cup of Coconut
3 Medjool Dates
A pinch of salt
1 cup of Fresh Cherries
A sprinkle of Ground Vanilla
1 Tbsp of Coconut Oil
For the Chocolate Coating
1/3 cup of Coconut Oil
1/3 cup of Maple Syrup
1 Tbsp of Cacao Powder
1/2 cup of Desiccated Coconut
Method
Blend all the ingredients in a food processor until well combined and then form into balls about 1 inch in diameter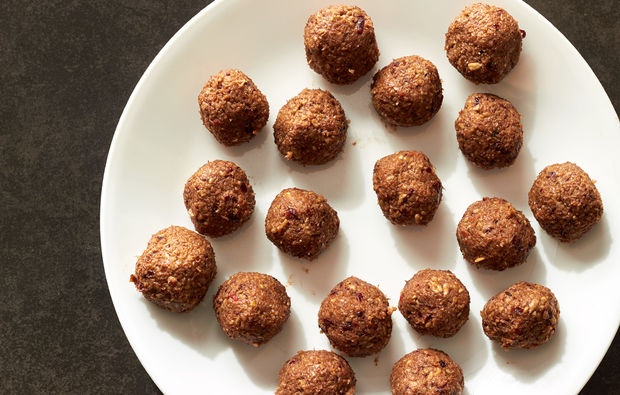 Place in the freezer for 20 to 30 minutes
If the coconut oil isn't melted, melt it and add the maple syrup and cacao powder. Mix until well combined and smooth.
Remove the cherry bombs from the freezer and get a toothpick to dip them one by one in the chocolate sauce, coating all edges. Then place in the freezer for a few minutes to set. You should have lots of sauce left, so give them another coating, then cover with coconut and leave to set in the freezer. Enjoy!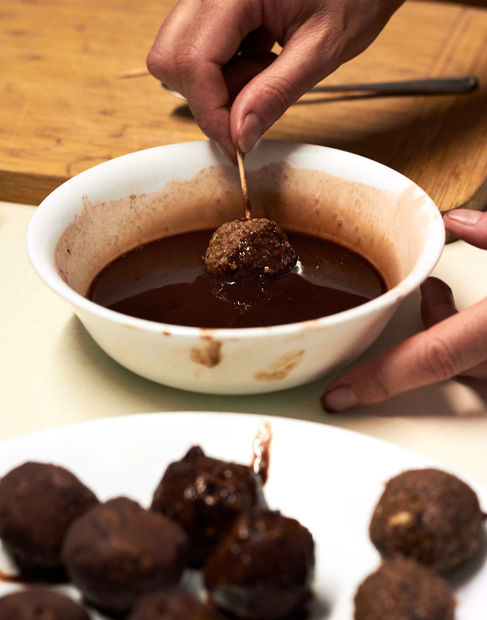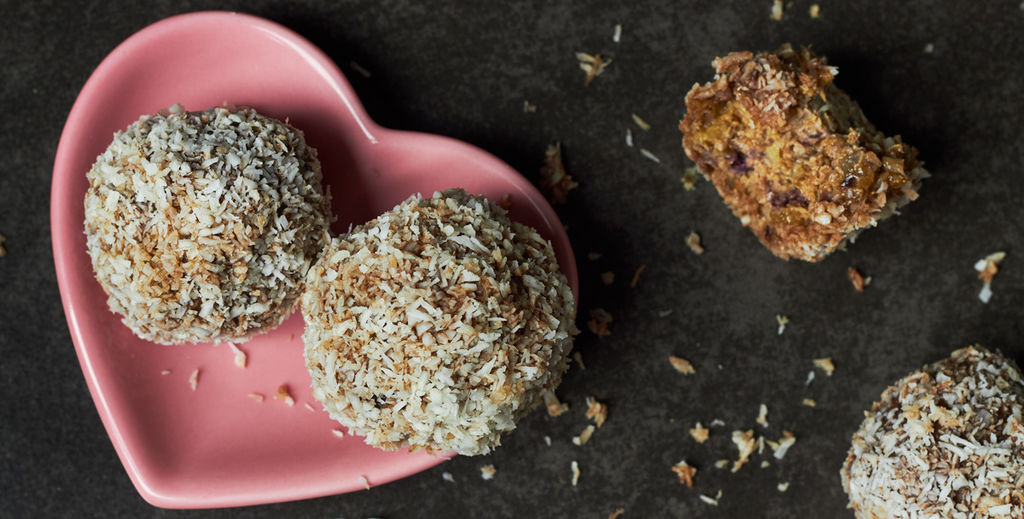 This recipe can be tweaked to suit your flavour and texture preferences - if you're a cherry lover you can tone down the sunflower seeds and up the coconut and cherries. Less chocolate? Opt out and leave the bliss bombs with a desiccated coconut coating. More chocolate? Double coat them like I've done! You can really make this recipe your own.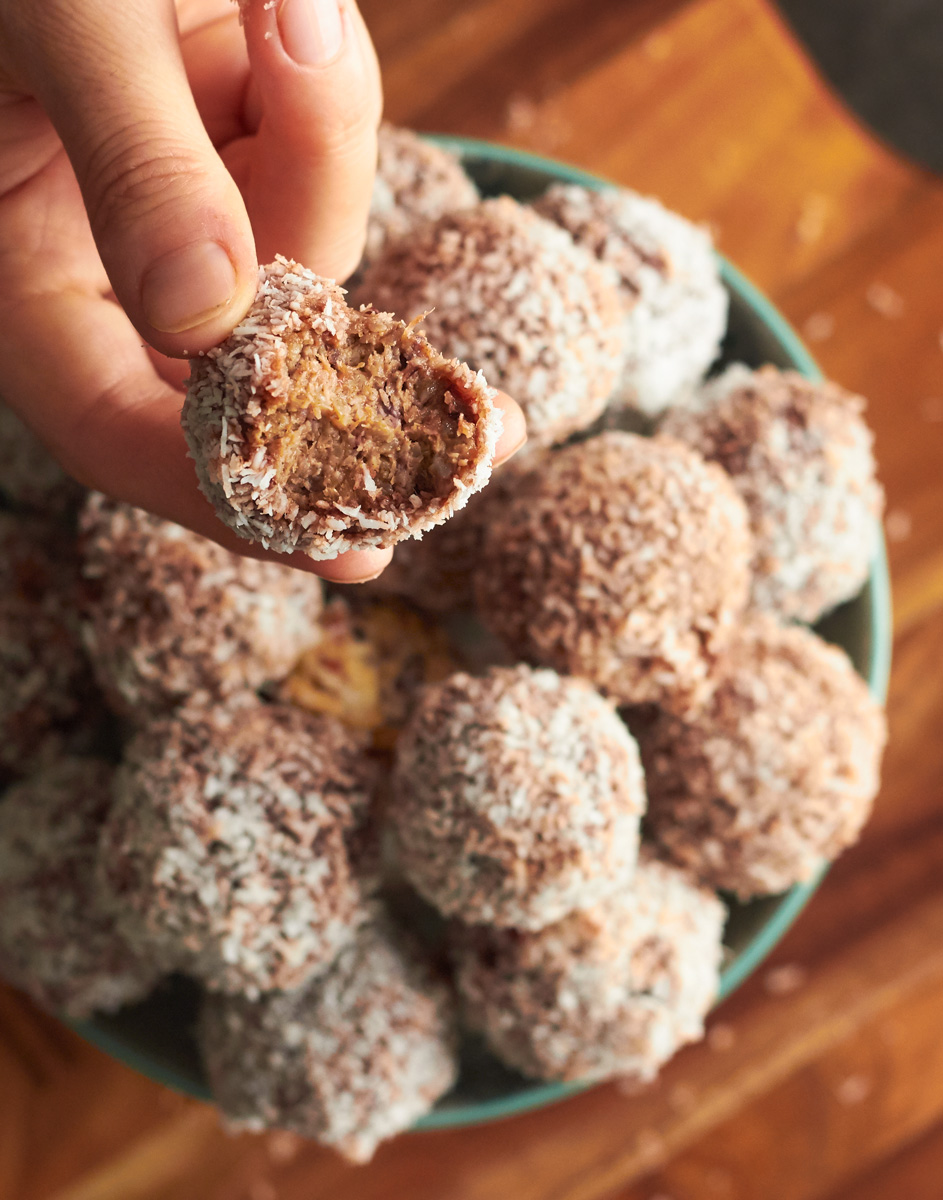 [Recipe originally on Instructables from delightfulvegans]
Read this next: Raw Carrot Cake Recipe
We're in a climate emergency and it's going to take all of us to get out of it. That's why 1 Million Women is building a global community of women committed to fighting climate change with our daily actions. To join the (free) movement just click the button below!

---