This is a guest blog from our friends at Farm to Face
Serves 2-4 sharing
You'll Need
cos lettuce, 1 leaves separated
shitake mushrooms, 250g sliced thick
soba noodles, 250g pack cooked
coriander, 1 bunch
carrot, 2 julienned

kimchi, to serve
Marinade:
soy sauce, 3 tbs
fish sauce, 3tbs
raw honey, 1tsp
garlic, 2 cloves sliced
lemongrass, 1 sliced
red chilli, 1 sliced
sesame seeds, 1 tbs
sesame oil, 1/2 tsp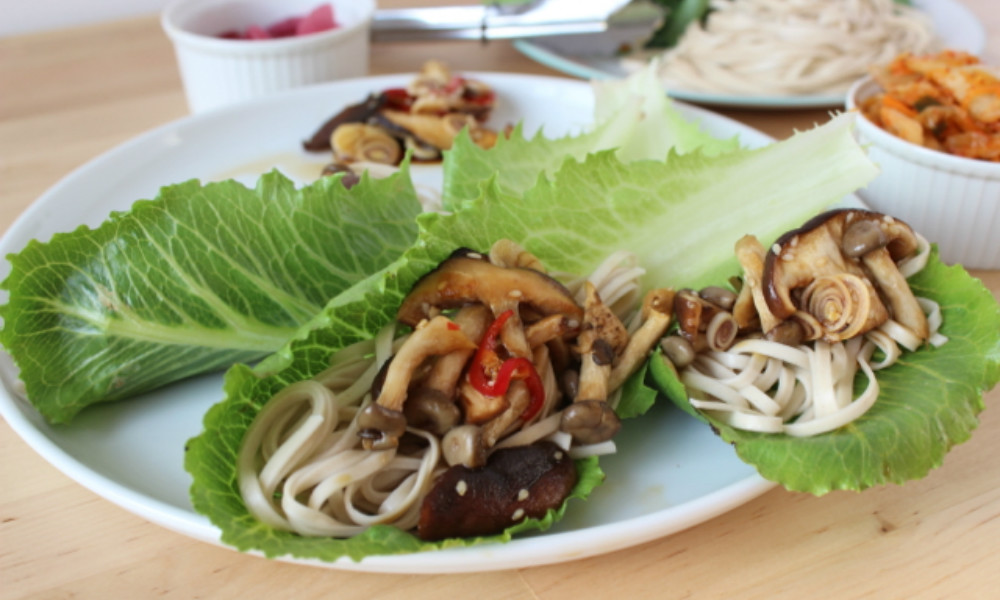 1. Prepare the soba noodles and stir-fry the mushroom with a smidgen of vegetable oil until soft. Leave to sweat
2. In a bowl mix the marinade ingredients together and stir the mushroom through.
3. Assemble all of the ingredients and serve with lots of coriander and kimchi!
Waste free tip: all veggies are welcome in this dish. If it can be stir-fried use it as a filling for lettuce cups. #lovefoodhatewaste
Melodie and Georgia created Farm to Face because they know that the food we eat has a huge impact on our health and wellbeing, and on the planet! We're inspiring people to live waste free and eat for the future by choosing local, seasonal and ethical foods.

Read this next: Why is everybody putting their rubbish in jars?
Cook this next: Baked cauliflower bites with spicy pesto
We're trying to save 8 billion dollars worth of food from landfill. Will you pledge to be a food lover and eat your leftovers?
---