What if you could charge your phone using the heat from your coffee?​
This isn't Makosinski's first venture into the world of sustainable design. In 2013 she amazed us at the Google Science Fair with her torch that uses the heat from your hand to light up (perfect for blackout, camping and zombie apocalypses). Makosinski came up with the idea when chatting to a Filipino friend struggling to study inside due to power outages following an earthquake. The Hollow Flashlight not only provided an excellent solution for her friend, but also inspired Makosinski to explore possibilities of using heat as a power source for everyday activities.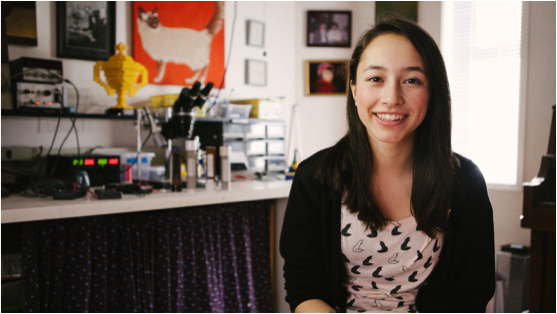 Reusing the same Peltier tiles technology that make the Hollow Torch light up, Makosinski designed a mug that uses the heat of the beverage to charge its batteries, which can then be used to charge your phone.
"I saw how in preparing hot drinks you have to wait a while for it to cook down enough to be able to drink it," the young designer explained. "Why not collect that lost heat, which is energy, and convert it into electric energy?"
While the project is still in development, it shows potential to be a gadget that could help make our lives a little bit greener.
Adapted from Raffaella Spizzichino's article on La Repubblica.it
Did you like this post?
Then

join us in taking

practical climate action to live better for us and for the planet.
---