Picture a carrot cake.. It is rich, moist, sweet, and bursting with light, refreshing flavours.. And it is topped with a creamy, luscious, luxurious frosting.. like lemony cream cheese clouds..
Now imagine that this cake involves no cooking, is gluten and (can be) soy free, and contains a good amount of protein, healthy fats, fruit and natural sugars. A cake that won't weigh you down. A cake that you can feel good about eating and that actually tastes amazing!

Well imagine no more, because here it is! Raw carrot cake. You'll have to try it to believe it!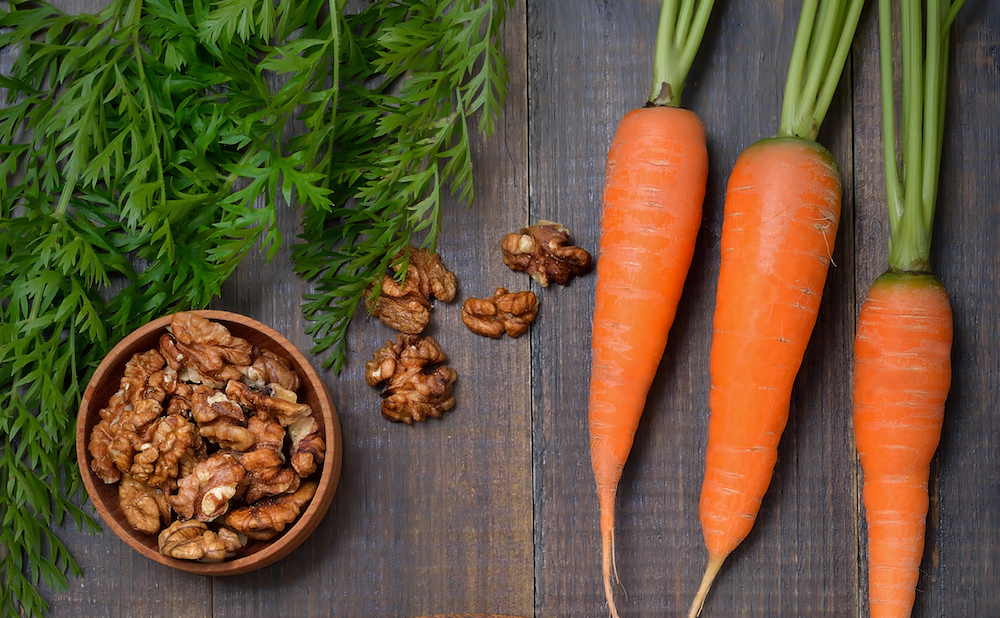 Ingredients
For the Carrot Cake
1 Large Carrot - Grated (One packed cup-full)
1/2 cup Grated apple
1/4 tsp Mixed spice
1/4 cup Almonds
1/4 cup Walnuts
12 Dates Roughly chopped
1 Pinch Salt
1 Tsp Vanilla
2 tsp Coconut oil
2 tsp Lemon Juice
1 tsp lemon zest
1/2 tsp Ground cinnamon
4 tbs Non-dairy milk Soy, almond, rice milk, anything would work here!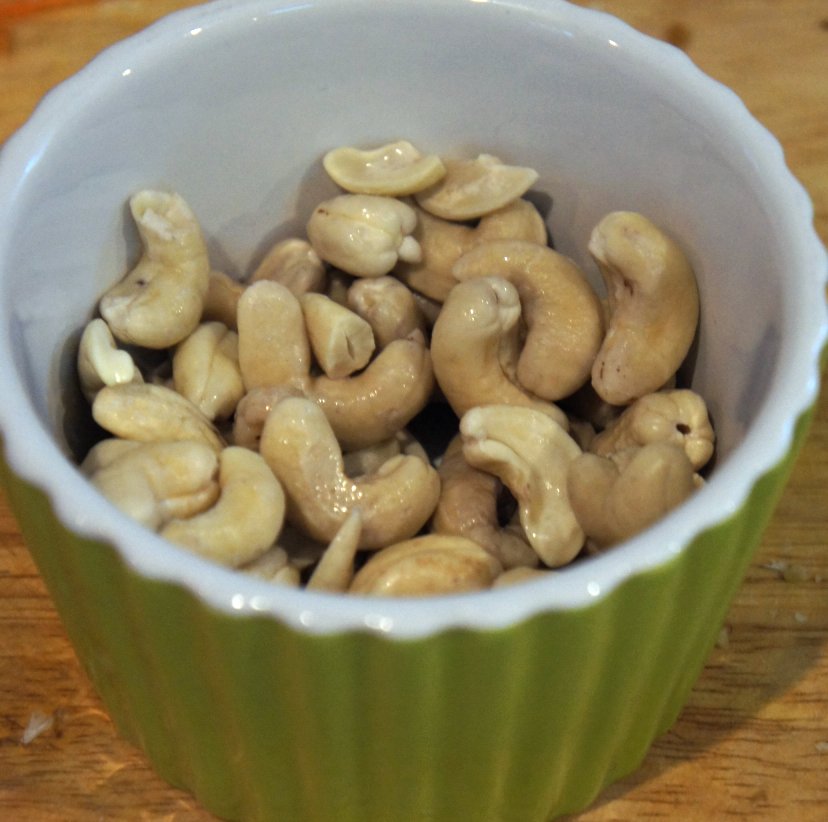 For the Frosting
1/2 cup Cashew nuts soaked at least 3 hours
2 Tbs coconut oil
2 tsp Agave nectar (or other liquid sweetener)
1 tsp Vanila essence
2 tsp Lemon Juice
1 tsp Lemon Zest
1 Pinch Salt
Method
For the cake
Step 1
First, grate you carrot and apple, and add it to a bowl. Then, place your almonds into your food processor (I used my mini one) and blitz until they resemble fine crumbs. Add in your coconut and blitz for another 30 seconds. Add to the bowl with the carrots and mix.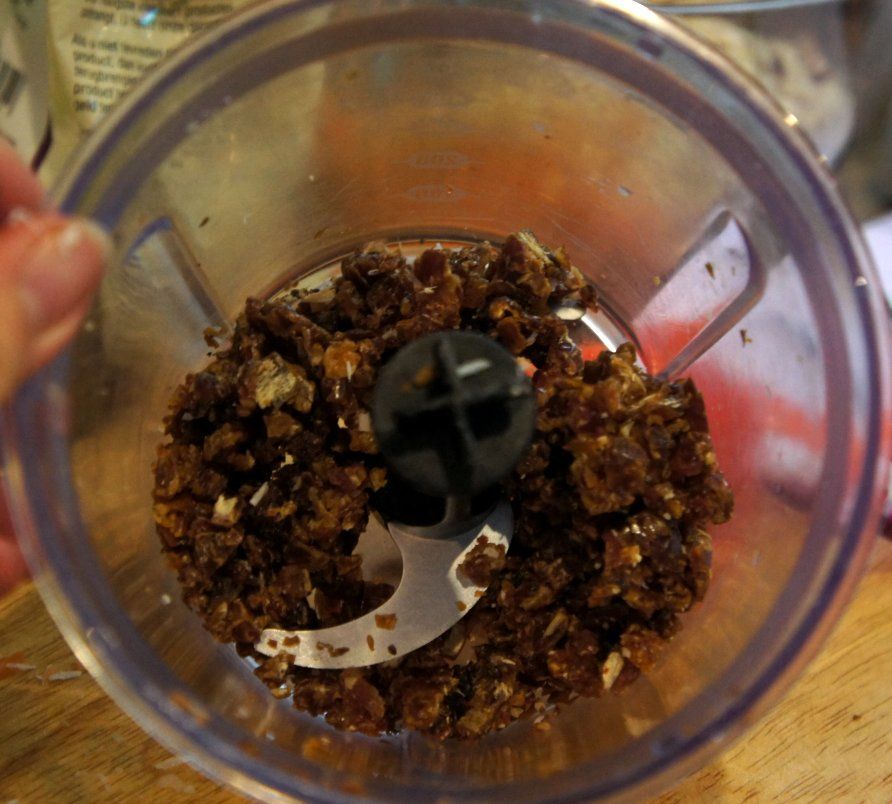 Step 2
Next, add your chopped dates to the blender, and blitz until they have been broken into small pieces.
Step 3
Add in about 1/4 cup of the grated carrot/nut mixture, the coconut oil, salt, vanilla, lemon juice, lemon zest, cinnamon and mixed spice. Blend it all together until if forms a paste.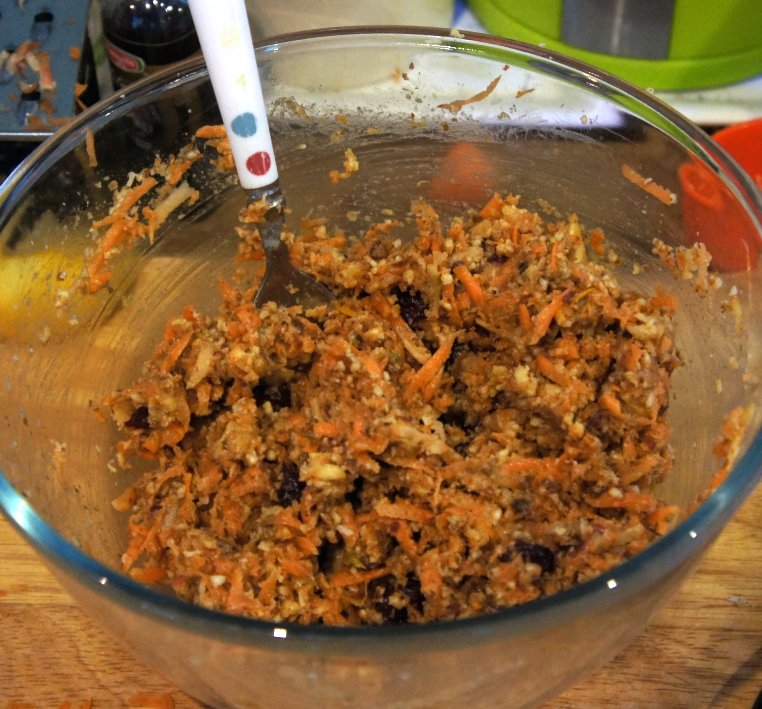 Step 4
Mix the paste into your grated carrot mixture. Now it's time to taste! Is it sweet enough? If not, you can add in some more chopped dates, or a teaspoon or two of liquid sweetener (agave would be ideal). Does it need more cinnamon? Lemon? This part is up to you! Roughly chop your 1/4 cup of walnuts and mix these in, along with your cranberries / raisins, if using.. Your carrot cake mix is done!
Step 5

Press your carrot cake mix into your container of choice. I pressed mine into 4 silicone muffin cases (ready to cut in half to make 8 servings). Feel free to use any container for these! Place in the fridge or freezer. Let chill for half an hour in the freezer or an hour in the fridge.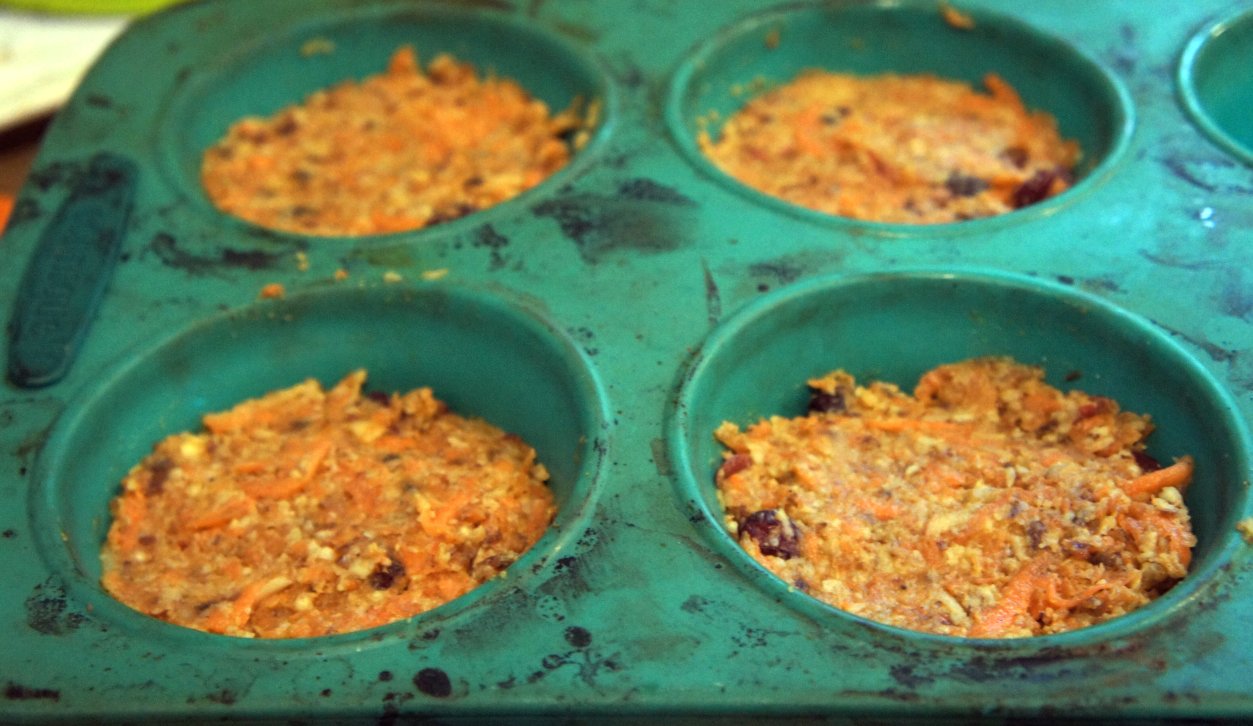 For the frosting
Add all of your frosting ingredients to your blender, and blitz!! Blend it until smooth. If it won't blend smooth, add in a little more milk-alternative. The frosting flavours will come out more as the frosting chills.
Finally..
Remove cakes from cupcake tins and add frosting. Top with crushed walnuts, serve and enjoy!
[Recipe originally on Instructables]

Read this next: Blackberry Protein Ice Cream
We're in a climate emergency and it's going to take all of us to get out of it. That's why 1 Million Women is building a global community of women committed to fighting climate change with our daily actions. To join the (free) movement just click the button below!

---