A guest blog from our friends at Farm to Face
Normal mayo is a made from egg yolks and LOADS of oil, this one is made from silken tofu, so not only does it taste exactly the same but it's loaded with extra protein that you just wouldn't get from average mayo. Couple that with knowing that it's chicken friendly because you'll know for sure that no battery hen eggs were used, yay! It's all about the small changes we can make to use animal products less frequently that add up to help our environment.
You will need a blender/ stick blender and:
369g silken tofu (thats just a whole block)
juice of half a lemon
1 tsp black salt
1 tsp mustard powder
pinch of black pepper
add more salt to your taste (or sugar, some store bought mayonnaise's can have added sugar, I personally don't like this sweet taste but if you do a little brown sugar should do the trick, around half a teaspoon).
Just blend it all together, simple as that!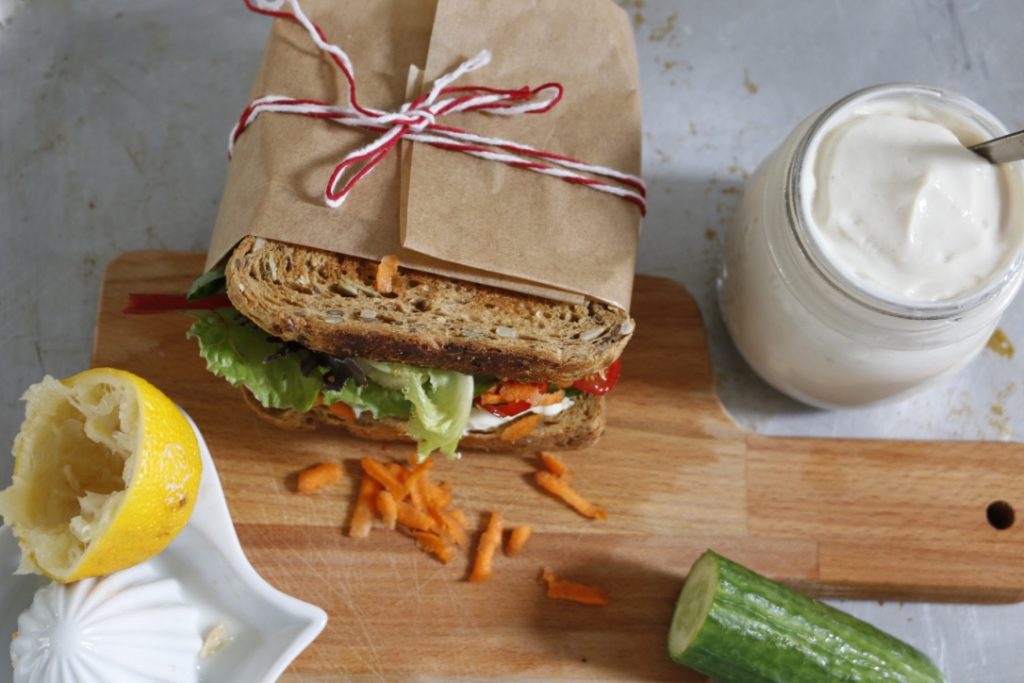 You should be able to fill a whole jar with this delicious spread, and you can use it just the same way you would egg mayonnaise; in sandwiches, dressings etc.
A little side note: When you open the jar you might need to give it a bit of a stir. As it sits in the fridge the pressure of the tofu makes some of the water seep out; the same way you get the watery top on yogurt, nothing to be scared of, its just harmless liquid, you can either pour it off or just stir it through.
Melodie and Georgia created Farm to Face because they know that the food we eat has a huge impact on our health and wellbeing, and on the planet! We're inspiring people to live waste free and eat for the future by choosing local, seasonal and ethical foods.
Read this next: 7 Vegetarian Recipes For A Meat Free Week
We're in a climate emergency and it's going to take all of us to get out of it. That's why 1 Million Women is building a global community of women committed to fighting climate change with our daily actions. To join the (free) movement just click the button below!

---