The head of the Roman Catholic Church, Pope Francis, is getting ready to release the first papal letter focused on the environment.
Francis wants to reminds Church leaders of the importance of "La cura della casa commune" (the care of the common home), that is humanity's moral obligation to create a planet-strong future.
The "Green Pope" has said that "Respect for the human being and respect for nature are one and the same", drawing on religious teachings to promote the low-carbon lifestyle.
Today, more than ever, it appears clear to us that respect for the environment cannot fail to recognize the value and inviolability of the human person in every phase of life and in every condition. Respect for the human being and respect for nature are one and the same
- Pope Francis
Francis has demonstrated an ability to practice what he preaches, building upon the environmental discourse established by the two previous pontiffs. Pope Benedict who immediately preceded Francis not only installed solar panels on the Vatican, but also turned the famous Popemobile into a hybrid electric car, and helped make the Vatican the world's first carbon-neutral country.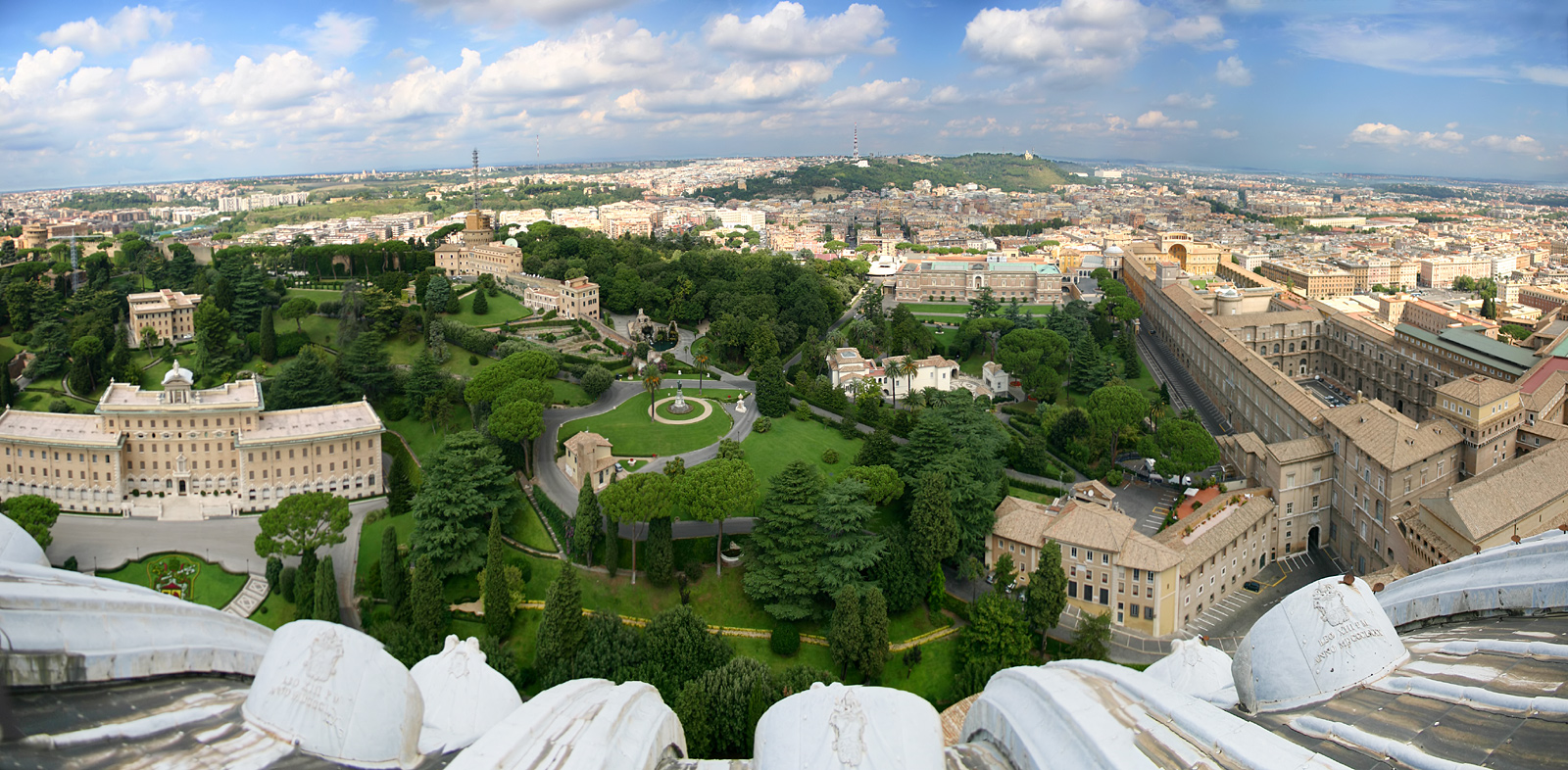 Image: Wikipedia
He's a supporter of the Kyoto Protocol and the Sustainable Development Goals, and is a powerful figure in the global movement for sustainability. He's come to our attention before here at 1 Million Women for telling over 1.2 billion Catholics why acting on climate change is essential to the faith, holding conferences at the Vatican, and for delivering inspiring messages on living a more sustainable life.
Even though the Pope's letter hasn't been sent yet, it's already inspiring others to take action, including 300 rabbis who have signed a rabbinic letter on the climate crisis, calling for vigorous action to prevent worsening climate disruption and to seek "eco-social justice." By reaching out to religious communities beyond the Catholic Church, the Pope's message is being heard by millions.
This isn't just for the religious, however, as Reynard Loki at AlterNet points out:
While atheists may cringe at the thought, for non-believers that idea can simply translate into a moral duty. Simply replace the word "God" with "Earth," and everyone has a seat at the table.
- Reynard Loki
What you can do
Generate your own solar electricity
Householders, small businesses, schools and other sites investing in rooftop solar panels to generate clean energy from the sun deserve admiration and can cut over 1 tonne per annum for every 1kW of installed solar capacity (when replacing electricity generated from coal).
9,811
Tonnes of CO2
savings pledged

---