With this completely plant based recipe the pastabilities are endless!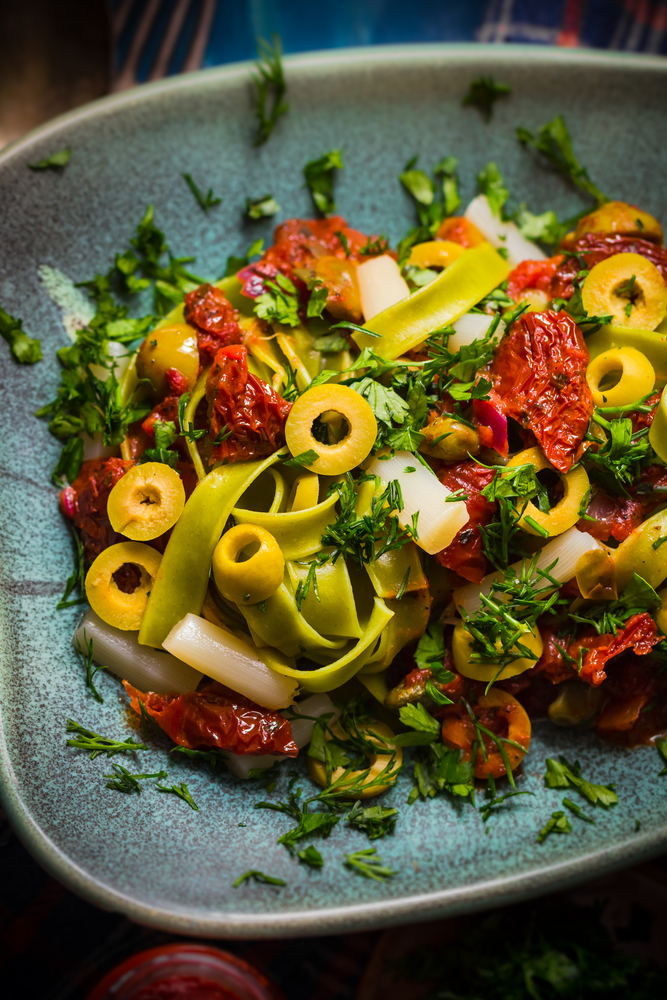 Method:
1. Put a large pot of water on high heat and let it come up to boil
2. In a large non-stick pan heat around 1 tablespoon of olive oil on a medium heat and add the onion and cook till its just turning translucent
3. Add the garlic and chilli flakes cook until the garlic just starts to smell fragrant
4. Add the pasta sauce, capers, lemon zest, olives and half your parsley and then turn the pan down to low, and give it a good stir. Then, pop a lid on.
5. Add the pasta to the boiling water, cook till al-dente
6. Drain the pasta, coat it with a little more olive oil then pour it into the pan with the sauce.
7. Turn the sauce off, stir the pasta in then serve with the rest of your fresh parsley on top.
*Tip- to make this recipe waste-free why not have a go at making your own pasta from scratch like our ricotta gnocchi recipe and you could even do your very own roasted tomato sauce with this easy recipe
---