Obama has approved 'conditional' drilling in the Arctic, so the "kayactivists" took to the water, protesting the only way they know how.
Hundreds of environmental activists took to the water to celebrate the "Paddle in Seattle" festival and protest Royal Dutch Shell's plans to increase drilling in the Arctic Ocean. The protest was called "Shell No" and was held in the waters of Elliot Bay near the Port of Seattle's Terminal 5 – where Shell's Polar Pioneer oil rig is docked.
Not only were the "kayactivists" out in full force, they were also accompanied by a solar powered barge called "The People's Platform" where they unveiled banners demanding climate justice.
"Why would we invest in an energy source that scientists say is leading us to catastrophe?"
- Annie Leonard, Greenpeace USA
The protest was a colourful demonstration of how people can band together and prove, that as humans, we are better than this. We are so happy to see this incredible turnout, to a cause that is well worthy of protest.
[Thanks to News.Mic for these great pics!]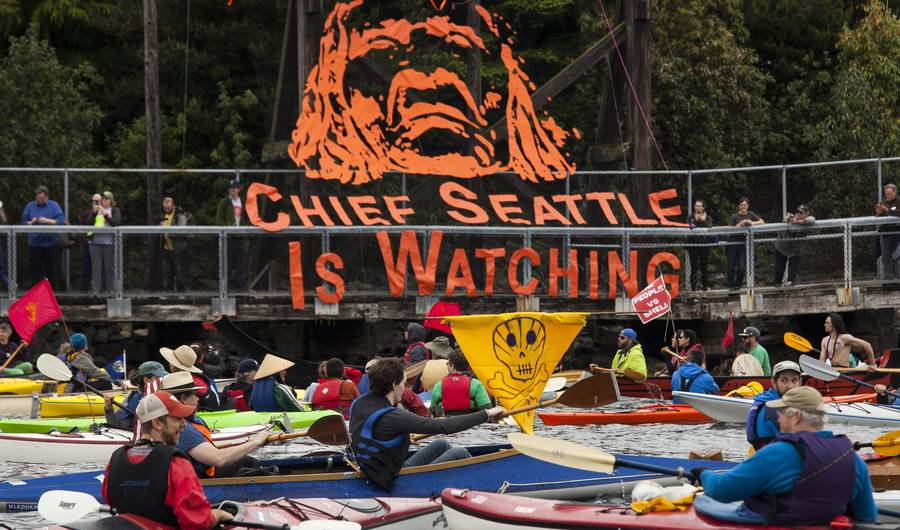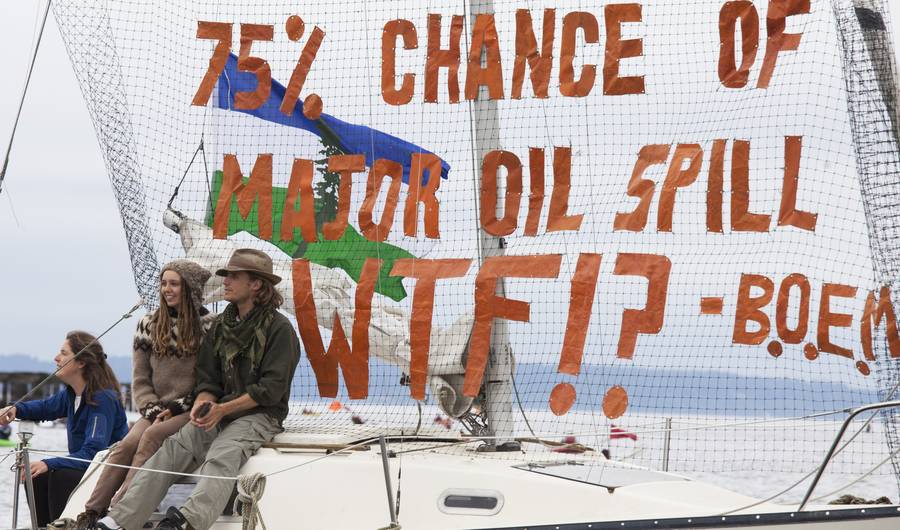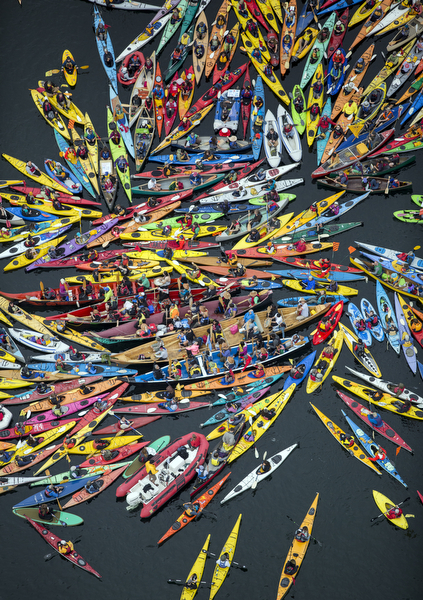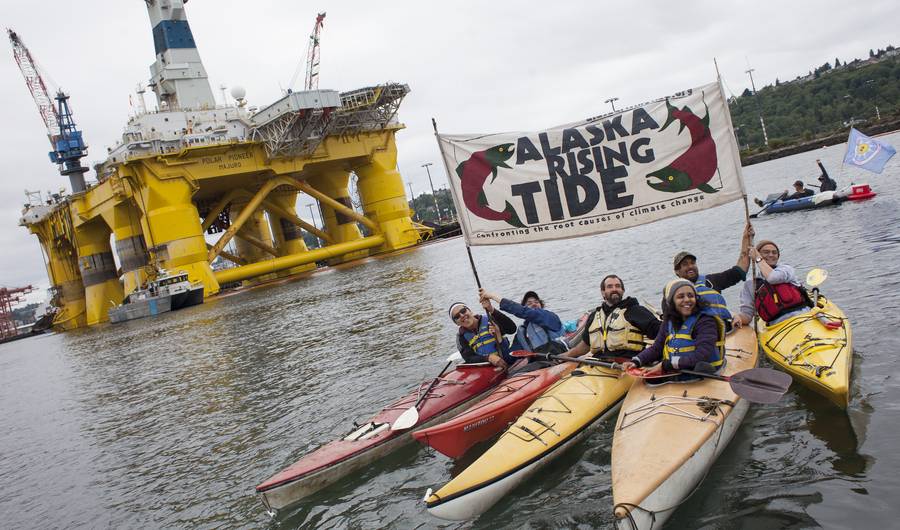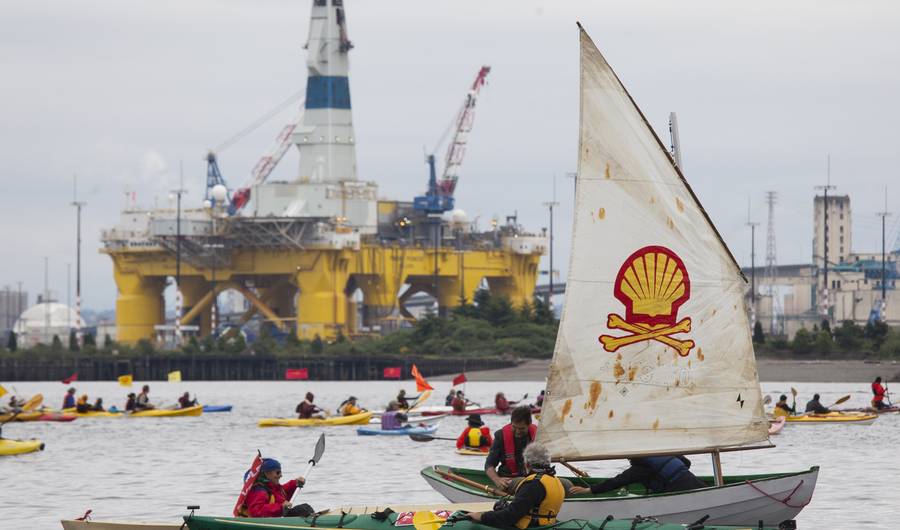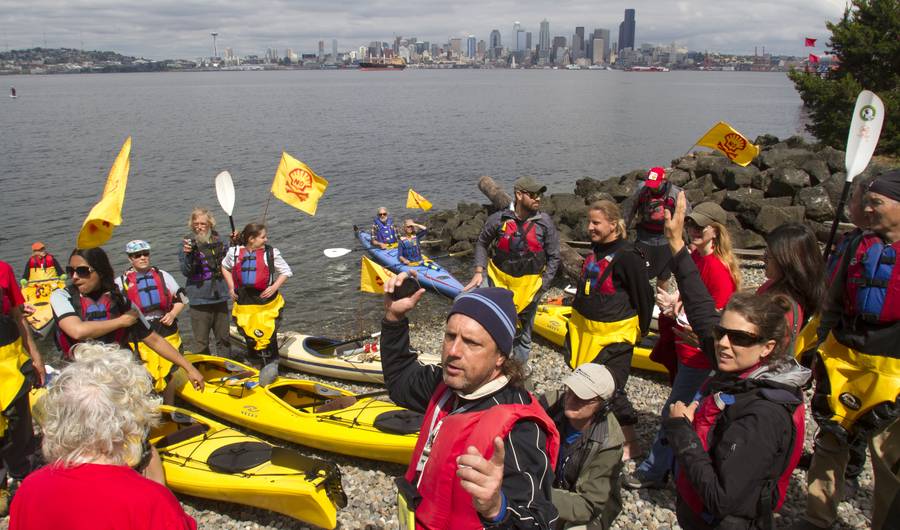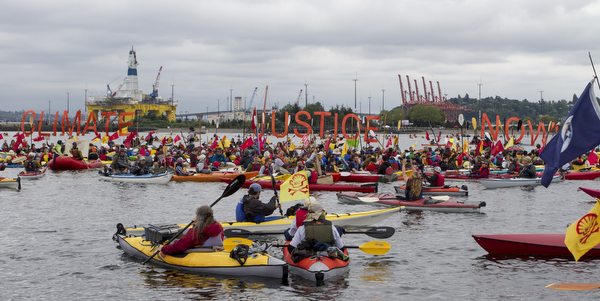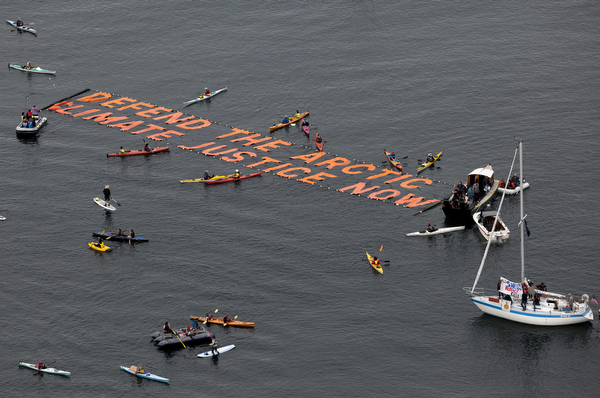 This is an incredible use of manpower, and also a beautiful form of protest! If you're not up to date with the details of the US Arctic drilling plans, check out our blog post here. We will be following this story closely, and let you know of any further updates.
Did you like this post?
Then

join us in taking

practical climate action to live better for us and for the planet.
---