Who knew that something as simple and commonplace as a humble pencil could be rethinking the resource system in ways beyond our imagination?
25-year-old sustainable innovator Mateja Kuhar has created just that, with her eco pencil, the Fabula.

Here at 1 Million Women, we are passionate about reducing waste and finding products that minimize our impact on the environment, so we were so excited to hear about this innovative design.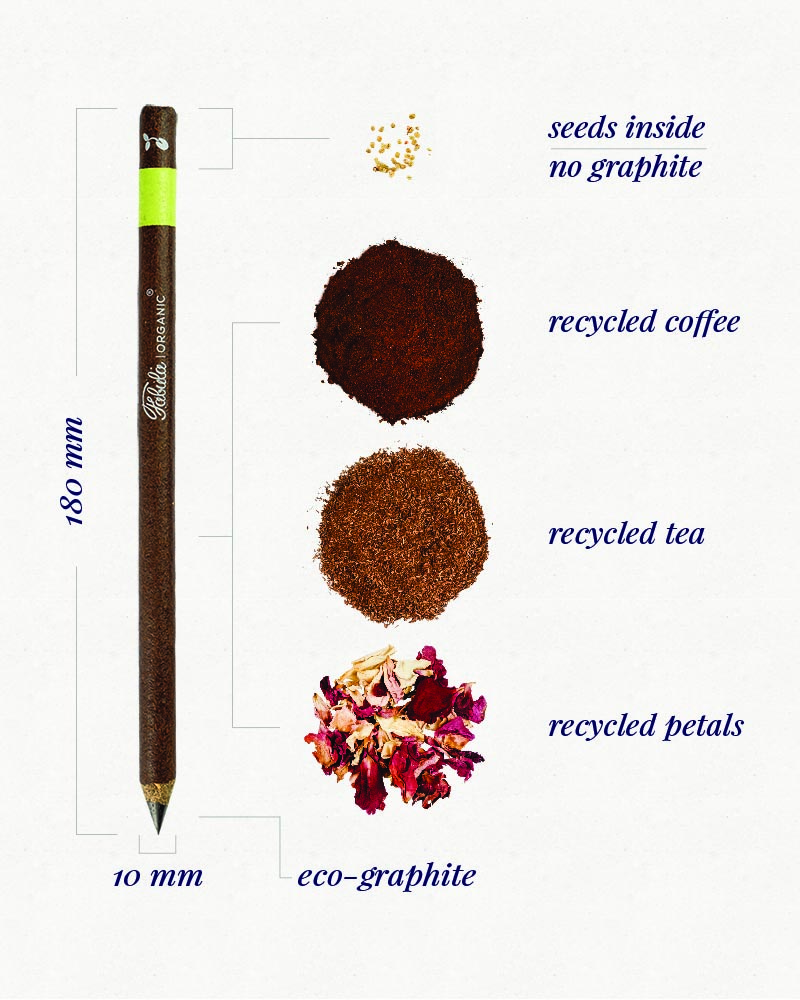 The Fabula pencil is made up of recycled tealeaves, coffee grounds, and petals that have been discarded by florists. 30kg of organic waste, the average amount produced monthly by most coffee shops, can be turned into about 3000 Fabula pencils! This means 30kg of waste that would usually go to landfills is being repurposed in the form of the creative energy a pencil can provide.
Not only is the Fabula pencil manufactured using recycled organic waste, its own waste, in the form of pencil shavings, can be recycled to nourish plants in your home, as the earthy concoction of tea, coffee and petals serve as amazing plant food. The Fabula is essentially making waste disappear – amazing, right?!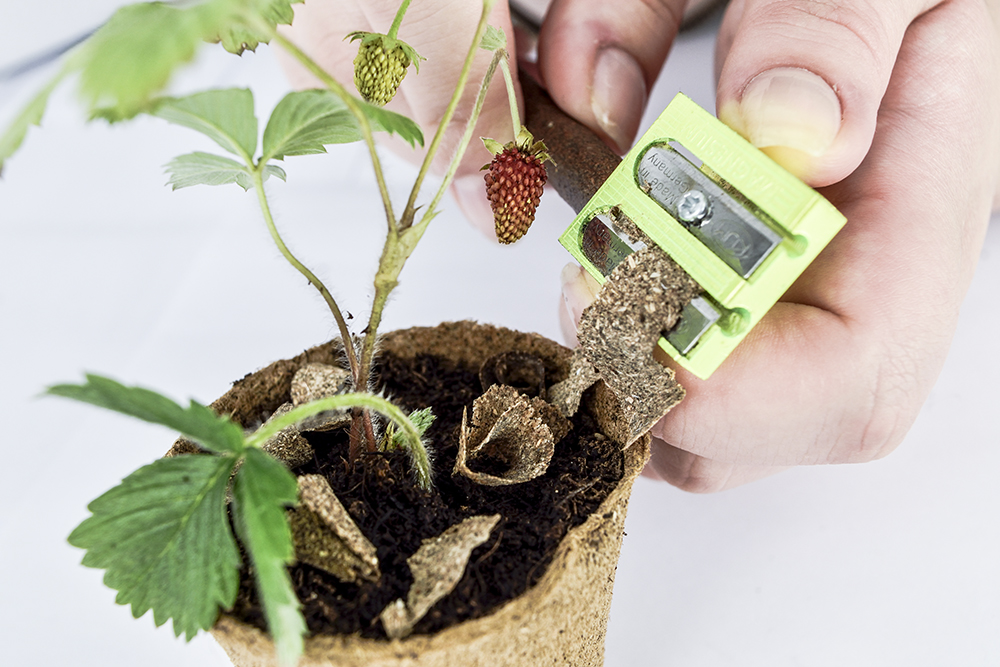 But wait, there's more. Once you've used your Fabula pencil to draw to your hearts content and all that remains is a sad looking stub, you can dissolve it in water to activate the seeds, and plant it in the garden! You could be growing a young goji berry, forest strawberry, or chamomile tea plant by the time you finish your next sketchbook!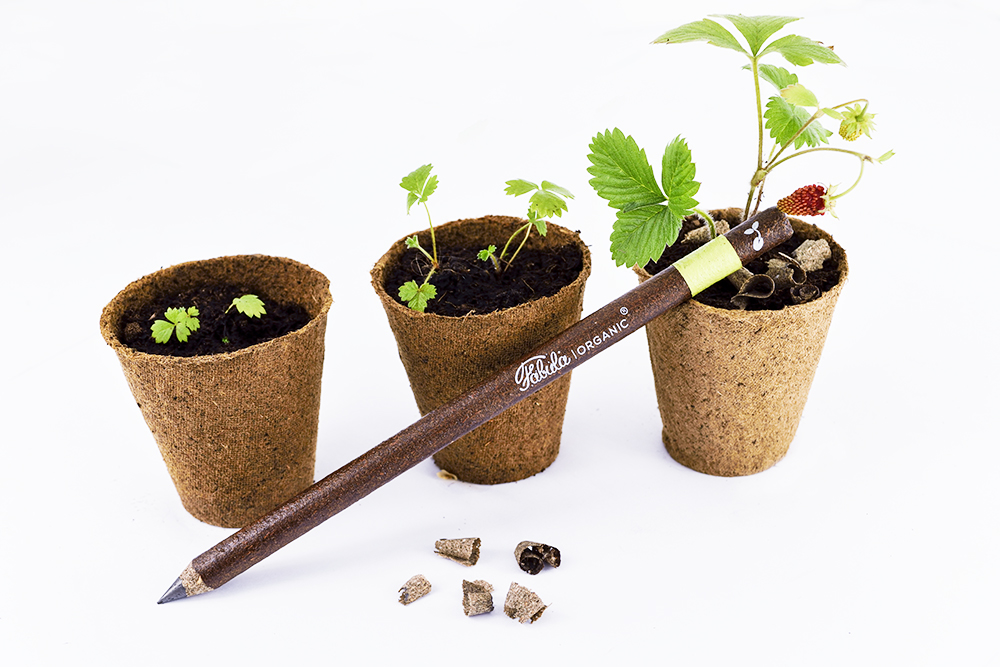 The Fabula pencil's unique organic composition means that the new baby plant, and whatever plant you've chucked the shavings onto, will be benefitting from high levels of potassium and phosphorus, which helps to enrich the soil, stimulate plant enzymes and protect against drought.
The message this design is promoting is one of rethinking the status quo, and redefining what it means to be a consumer in our materialistic society. The concept of turning waste into something useful, like a pencil, and then leaving behind something beautiful instead of waste, like a plant, is one that we are seeing more and more in product designs. It proves how simple it can be to turn common objects into vessels of change, instead of just promoting change, which is something we hope to see more of in the future!
For more information on the Fabula pencil, check out their website.
Read this next: How one backpack is helping to solve multiple issues in South Africa
1 Million Women is more than our name, it's our goal! We're building a movement of strong, inspirational women acting on climate change by leading low-carbon lives. To make sure that our message has an impact, we need more women adding their voice. We need to be louder. Joining us online means your voice and actions can be counted. We need you. We're building a movement of women fighting climate change through the way we live.
---