Oxfam's "wake up call" for the region isn't pulling any punches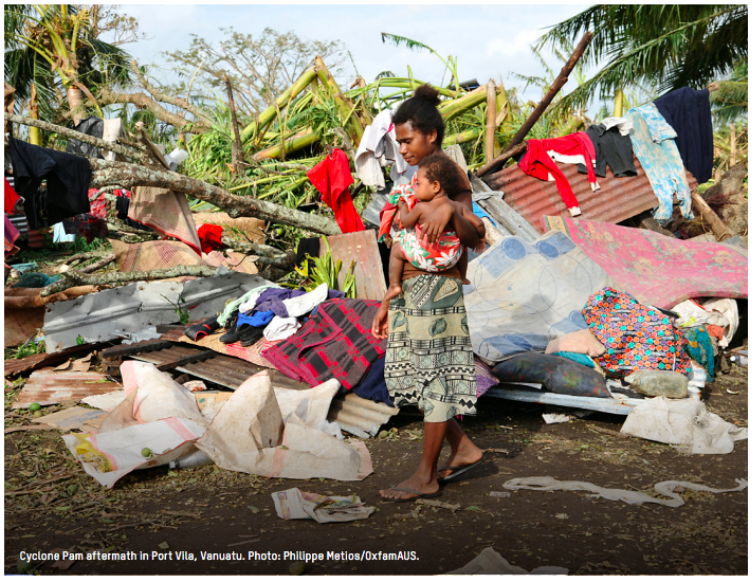 Oxfam describes this year's Pacific Island Forum Leaders Meeting, held from 7-11 September, "the most important annual political meeting for the Pacific region", particularly due to its proximity to the Paris conference at the end of the year.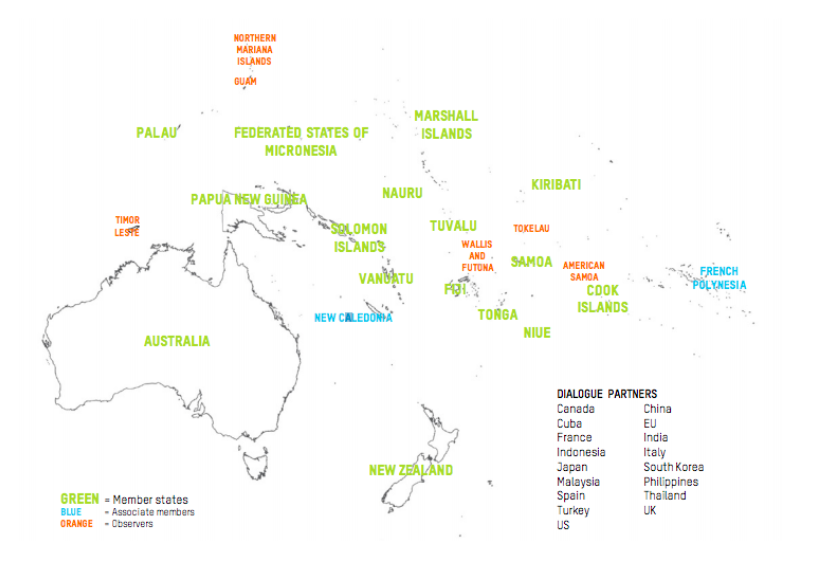 Image: Oxfam
The Oxfam report calls on the region's leaders to "increase their climate targets and take action consistent with their status as high-emitting, industrialised countries."

Australia and New Zealand are surrounded by some of the most vulnerable countries to climate change on earth…governments need to fully recognise the dangers facing Pacific Island countries and territories, and work hand-in-hand as a united Pacific towards solutions.
- Oxfam
The report also notes that so often in these climate debates, low-emitting countries (such as tiny Pacific islands) are not only leading the debates, but are also most vulnerable to the consequences of ongoing global warming and climate change: "Despite having contributed almost nothing to global greenhouse emissions, Pacific Island countries and territories have long shown leadership and determination in tackling climate change. Many are growing increasingly impatient with Australia and New Zealand."
Both Australia and New Zealand have submitted initial contributions to the Paris climate agreement that fall well short of a fair contribution towards limiting the global temperature rise to 2°C, let alone the 1.5°C limit the Pacific Island nations are rightly advocating for.
- Oxfam
Prime Minister Tony Abbott is set to join the forum, but will likely face a cool reception from Pacific leaders tired of his hesitance to act on climate change solutions (not to mention his love-affair with coal).
Banner image: Global Issues

READ THIS NEXT: The Minerals Council are trying to tell us that coal is amazing...it isn't
1 Million Women's campaign for Paris is 'You're The Voice'
With a vibe of hope building that the nations of the world will agree on a breakthrough climate change treaty in Paris this December at the UN Climate Conference (COP21), we have an opportunity to influence world leaders in making decisions that will safeguard the world for future generations.
To do this, we've recorded a cover and music video of a much-loved Australian song, turning 'You're the Voice' into a powerful anthem from women for climate action and hope.
Using the power of music, we want to inspire every woman, man or child to ADD THEIR VOICE - #IMTHEVOICE - to our anthem and form a united call to world leaders for strong action on climate change. No matter who you are, you can add your voice!
Will you support our anthem launch? It's as easy as clicking a button.
With your help, it will capture the attention of governments and stand as a clear call for climate action and hope.
---