I really wanted to share this recipe with you today, it's a mug sized chocolate cake that only uses pantry staples!
That's right. You're welcome.
The best bit is, because you can make individual servings you can make the ingredients last as long (or as short) as you like!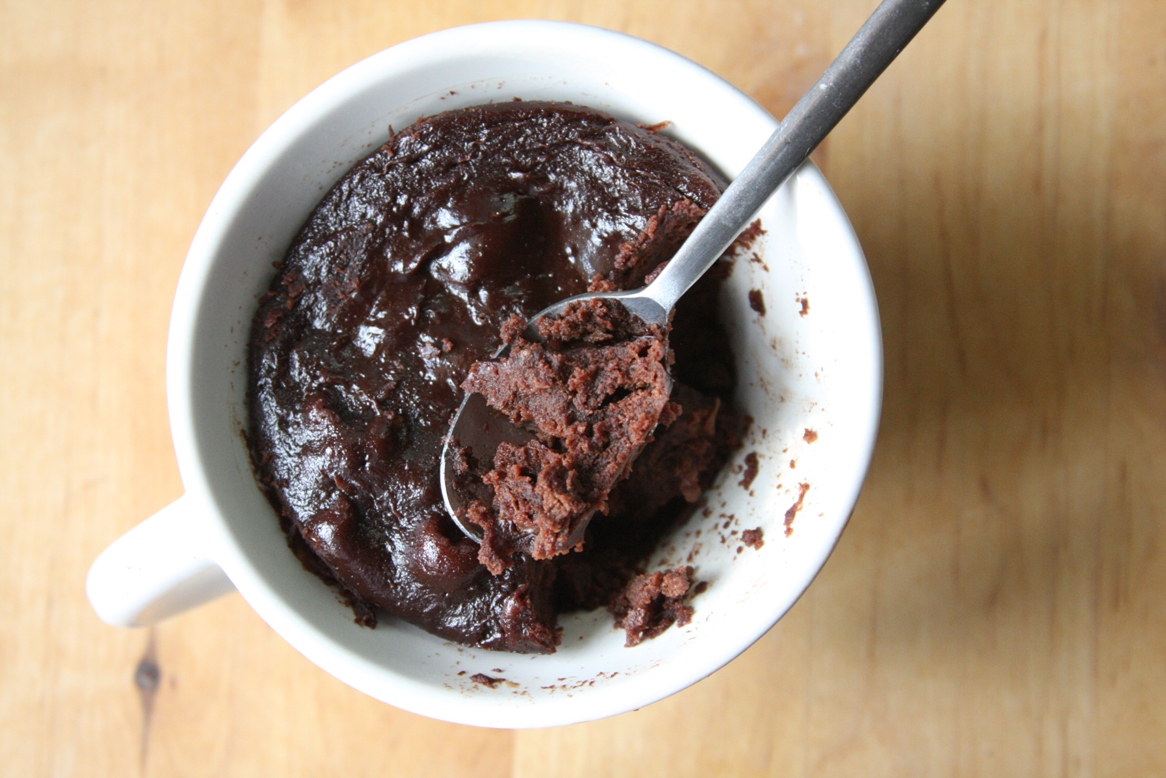 One Minute Microwave Chocolate Mug Cake
Ingredients:
4 Tablespoons Flour
4 Tablespoons Sugar
2 Tablespoons Cocoa powder (if you use hot cocoa mix, adjust your sugar)
1/2 Teaspoon of instant coffee (for added richness)
a few drops of vanilla extract
2 Tablespoons Vegetable Oil (optional-sometimes I just add water and it still works amazingly)
4 Tablespoons Water (sometimes I add more water if I feel like I want a more pudding like consistency)
Dash of salt
Mug
Microwave
STEP 1. Mix dry ingredients in the mug.
STEP 2. Add in the wet ingredients. Using fork, mix wet into dry. Make sure to mix the bottom edges of your mug. You don't want to be getting a big old mouthful of dry flour in the last precious mouthfuls (trust me).
STEP 3. Set your microwave to high and cook for 1 minute (adjust 15 seconds more/less according to your microwave and your preference). Less than 1 minute will make it very gooey. Don't go over 1 minute 30 seconds or you'll have a chargrilled lump of coal in your mug. Unless that's what you like, then go for it.
Enjoy your mug cake!
What you can do
Reuse everything you can & save money by avoiding over-consumption
Take up the personal challenge to find reuse options wherever you can: refillable coffee mugs and water bottles, reusable food storage containers, second hand items, rechargeable batteries, and a lot more.
983
Tonnes of CO2
savings pledged
Did you like this post?
Then

join us in taking

practical climate action to live better for us and for the planet.
---