For Palestinians in the village of Bilin, close to Palestine's de facto capital of Ramallah, war is a part of their everyday life. Their neighbourhood is littered with debris left over from the violent clashes between Israelis and Palestinians.
Instead of succumbing to the despair that most would feel when faced with this living nightmare of living in a war-torn region, a group of residents have taken empty tear-gas grenades and used them to grow flowers.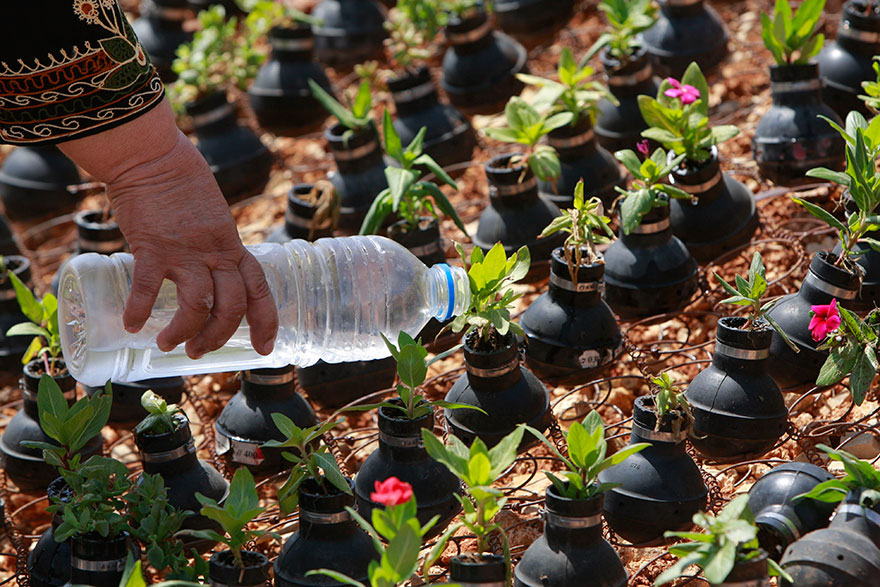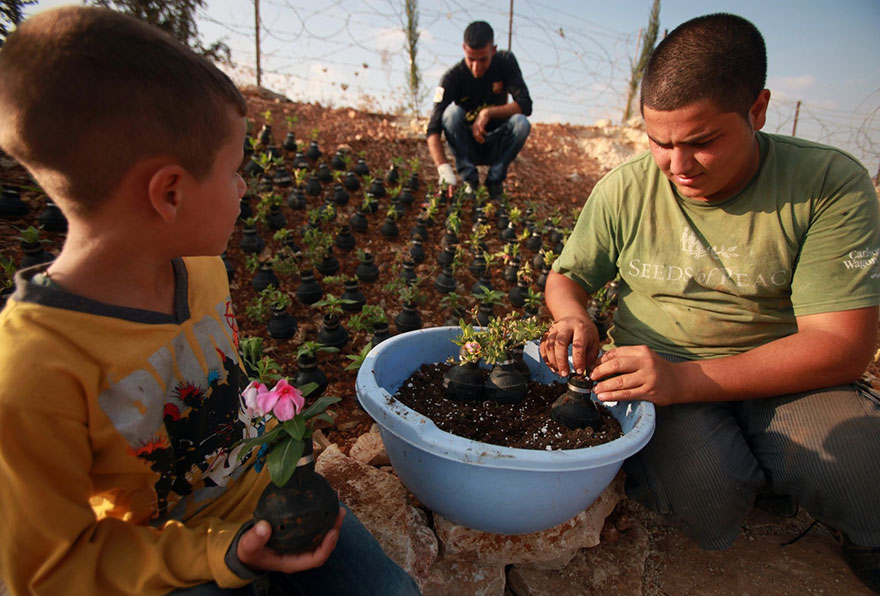 "We can make life out of these gas canisters which can kill people. We plant flowers inside these things"
- Khadi Abu Rahma, garden founder
The flowers grow on land that Palestine reclaim in recent years following legal disputes over Israel's controversial security wall.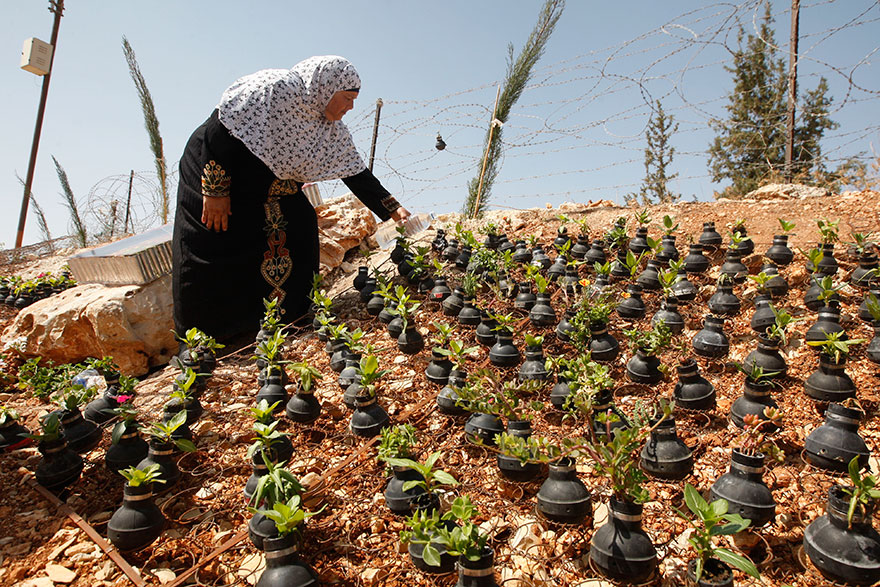 "The usage of a weapon as a plant vessel is a robust touch upon a area by which many people on either side are tired of the seemingly endless violence and battle. Certainly, the inventive human spirit shines through regardless of the battle," wrote one journalist.
In fact, science has weighed in on the discussion, showing evidence for the theory that plants, trees and gardens can make a positive impact on our mood and happiness. Not to mention that plants help to purify the air by absorbing carbon dioxide and emitting oxygen!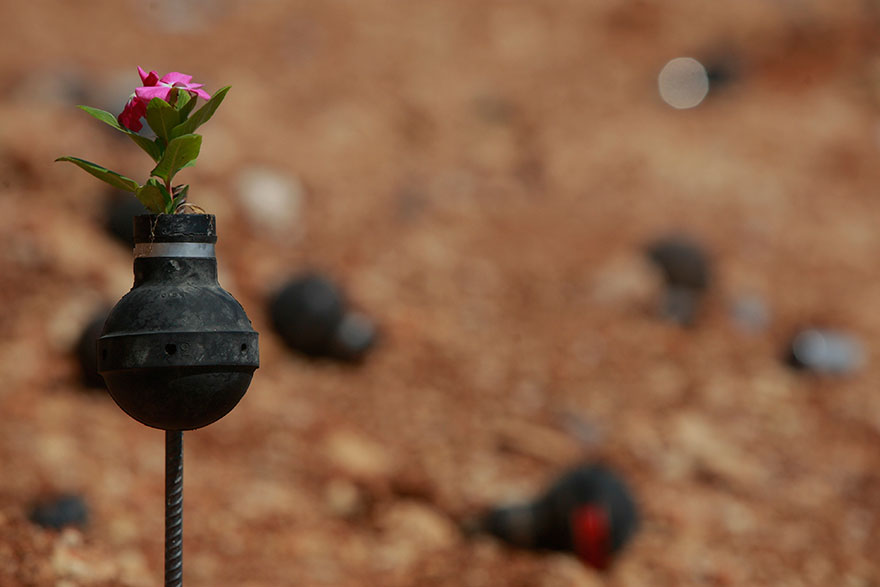 ---