A "green recovery" from the Coronavirus pandemic makes so much sense it's difficult to imagine why we need to convince our leaders to move in this direction! It's even painful to mentally go there, especially as many of us are still struggling with the disastrous impacts of COVID-19. But the reality is that we could face an onslaught of overlapping crises of much greater magnitude if we don't change the way our world operates over the next 10 years.
I've read many inspiring and hopeful visions from reputable international organisations such as the International Energy Agency , that put clean energy at the heart of stimulus plans to tackle the coronavirus crisis. It seems a no-brainer to seize this opportunity to infuse our economic recovery from the fallout caused by coronavirus with real and long term climate solutions to address the issues simultaneously. The more I envisage a future that benefits both people and planet, the more I dare to hope for it but am terrified that it may be unattainable.
What the pandemic has taught us, is that in dark times people will come together and act for the common good, we cooperate and look after each other. We've learnt the value in following scientific and medical advice - listening to the experts and acting quickly and decisively saves lives and money. We've also witnessed how fast governments can move when confronted with an immediate threat. Our ability to adapt with ingenuity and creativity is incredibly inspiring. How businesses, schools and other education centres were able to switch quickly to the online space was truly remarkable. Some of us have embraced a 'slowing down', enjoyed less traffic and air pollution and people have reclaimed the streets to walk or cycle safely. We have clarity about what is most important to us.
A light has been shone on some of the shortcomings of our societies too. The virus does not discriminate, yet the most vulnerable people still bear the brunt of its impacts. We know that huge social inequalities exist and these same people that are suffering the most from coronavirus, will also be the worst affected as climate change accelerates.
Now we must build cooperation and trust between countries and foster a more collective mentality, not only to develop an effective universally available vaccine for coronavirus but so that we may emerge from this crisis stronger and better able to deal with the climate crisis as a global community.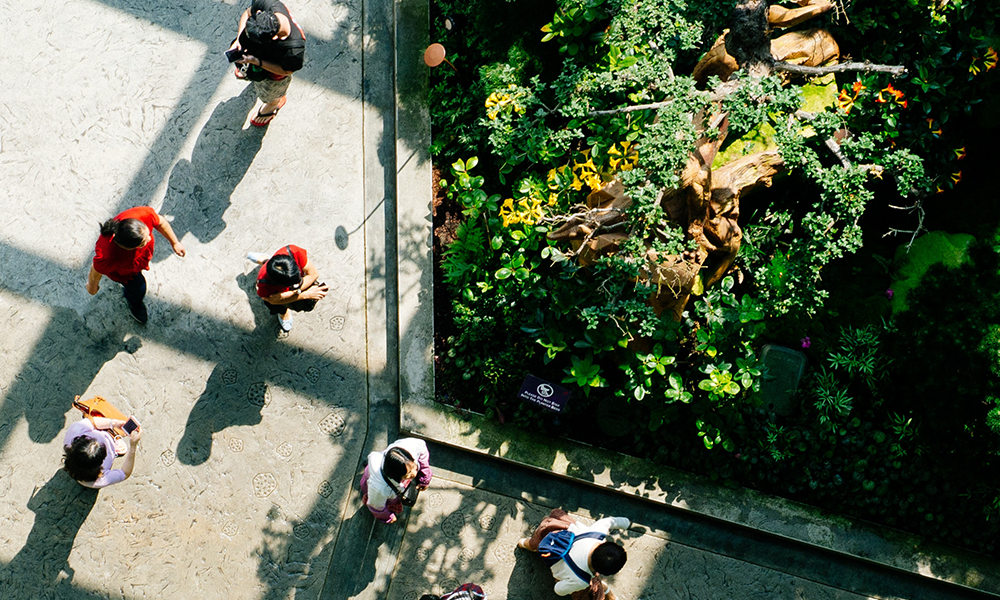 "Build back better" is a term used by the United Nations and the World Economic Forum advocating for a just and climate strong recovery. Governments around the world are right now borrowing money on a scale we haven't seen before. It is critical that over the next 12 months especially, we pressure our governments to put people and planet first and invest in a sustainable, fair and resilient economy instead of bailing out big polluting companies and propping up the old economy.
What could this look like?
We could:
Take advantage of current low interest rates to fund large scale investment in solar and wind and develop hydrogen and carbon capture technologies.
Remove fossil fuel subsidies freeing up money to lower running costs for businesses and households by funding energy efficiency upgrades, retrofitting buildings and transitioning to solar.
Insulate school buildings, install rooftop solar and power remote communities with micro-grids and batteries.
Electrify our public transport systems and provide charging stations for private vehicles.
Build fast speed electric trains between major cities reducing the need for air travel.
Support farmers to practice regenerative agriculture and sink carbon back into the soil
Create new jobs mass planting trees, restoring natural habitats and improving our waste and recycling systems.
Encourage decentralised workplaces and incentivise work from home programs
Create more open pedestrian spaces and safe bicycle paths and help communities by providing communal gardens for food production…. and so much more! There is a raft of exciting solutions you can read about here by Project Drawdown.
How do we make sure this happens when our government is not listening and their advisory board is filled with fossil fuel advocates?
1. Time to step up and get engaged. Vested interests have been talking to politicians for decades. Our MPs, congresswomen, senators and local politicians are there to act on our behalf but they won't unless they are made to or unless our voices are too loud to ignore.I've never been particularly interested in what my local MPs or councillors have been up to. It's not always easy to have the confidence to call up and speak to them. But we need to. Don't be disheartened if you feel you need more knowledge, passion is just as important! We can email them, write a letter, call their office, meet with them and support petitions. Joining a local group of people makes this far less daunting. When an MP office gets a flood of phone calls they will take notice. If they don't, we can use our local media; call the radio stations, contact local papers or even sit outside their office. Their first responsibility is to protect their citizens and we must hold them to this. We can urge our local councils to declare a climate emergency and to sign up to something like the Cities Power Partnership: The Power Partners in Australia, to set them on track to a carbon neutral future.
2. Join an online community that shares your passion for the planet. With necessary social distancing measures in place one silver lining has been the explosion of online webinars and zoom meetings hosted by organisations working at the forefront of the climate crisis. Never before has it been so easy to access information from experts - usually in the form of Q&As or book clubs. (I've enjoyed the climate council's Book (Film) Three: 2040 | Book Club and Cocktails, Controversy and Conservation with Dr. Rebecca Huntley from the nature conservation council. Grassroots activism is alive and well - join Greenpeace, Extinction Rebellion, School Strike 4 Climate, Stop Adani and many other inspiring groups who are running interactive brainstorming sessions and getting creative. Coordinated actions can be really powerful (and fun) - many climate activists have been busy making posters and uploading photos, dressing up as koalas, filming themselves to make video montage for our politicians and calling our elderly community members to have a chat and make sure they're ok.
3. Support great climate solution initiatives by sharing their stories, encouraging politicians to fund projects, volunteering or donating. Here are some great climate solutions I'm excited about at the moment - they're mostly Australian because that's where I'm based, but you can look for the equivalent projects in your country. It's very likely they exist and need your support!
Look for a community project or start one up yourself; some streets making a collective impact, working together to be renewable virtual power plants.
4. Do what you can as an individual. Despite our different situations, if we all take action together we can influence markets and force governments and corporations to make the choices we want.
Here's my list of top individual actions:
Divest from fossil fuel investing banks and insurance companies
Invest in solar if you can, it makes great economic sense and if you don't own a roof look into solar gardens
Talk to our employers about increasing days working from home
Ask our employers what they are are doing to reduce their footprint
If at all possible consider an electric vehicle or ride your bike more
Choose to fly less - our choices will shape the market
Buy food that is local and has travelled low 'food miles' and eat less or no meat.
Have engaging climate conversations with those around you
Buy less fast fashion and make ethical choices
Compost your organic waste
Vote at every level of government for people who will act for a safe climate
Watch the film 2040 for an inspiring vision of the future
Read Every Woman's Guide To Saving The Planet by 1 Million Women Founder, Natalie Isaacs and The Future We Choose by Christiana Figueres and Tom Rivett-Carnac and listen to their Outrage and Optimism podcast
Check out the1 Million Women app for many more carbon saving actions!
Let's regenerate instead of recover. Let's hold onto the valuable learnings and reflections we've made from this crisis and choose the future we want. Remember you are more powerful than you realise, everything each of us does will shape the world in some way. Add your voice and bring others with you, we can all be part of the 'regeneration'!
By Mila Kasby
Mila is a veterinarian, a mum of 2 and a relatively new climate activist. She loves travelling to remote wilderness areas and hopes these incredibly beautiful places exist for future generations to enjoy.She thrives on discovering new environmental ideas and innovations from around the world and maintains an optimism that we can meet this challenge and achieve a better, cleaner and fairer planet for all.
Header image: Miguel Sousa / Unsplash. Photo1: Benjamin Schneider / Unsplash
---