Tips to help organise your wardrobe that will save you money and is better for the planet. Buying less stuff and adding more value to your life is the idea...
DID YOU KNOW: Australians collectively spend over $12 billion a year on more than a billion fashion items, but discarded clothing makes up 4-5% of waste going into our landfills!
Organising your wardrobe most likely will lead to having less things, but that doesn't mean the clothing items you don't like, that don't fit, or you just don't wear anymore need to be thrown away. It also doesn't mean you need to hit the shopping mall and buy new things to fill in the gaps!
The number 1 green rule to organising and decluttering your wardrobe is that nothing which can be recycled, upcycled or donated should be thrown away, and you should try when you can to avoid buying new.
Here are our best tips to help you clean out your closet in the most planet-friendly way with activities which will add value to your life...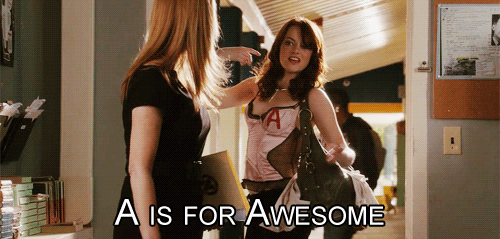 Repair and rebirth: When sorting through your wardrobe look out for pieces which you don't wear anymore because they need a simple repair like a new button or zipper or a hole patched up . Repairing clothes is a lot cheaper than buying new ones, and will save them from sitting in your cupboard or ending up in landfill. It's also a good project to tune into your inner domestic goddess, you will feel great afterwards and the clothing item will feel like new. See our simple tips for repairing your clothes here.
Recycle/upcycle: Your wardrobe is a goldmine for recycling and upcycling projects. Don't look at your old or unwanted clothes as rubbish but rather as endless possibility. Before you think about buying new clothes to fill any holes in your wardrobe, look for easy DIY projects to re-work your old clothing items into new ones. Projects like these will add value to your life, rather than just taking the easy road of consuming more. We have gathered many easy DIY upcycling ideas that you could try.
Clothes swap: After sorting your clothes into those you'll keep, repair, or turn into DIY projects, make a pile of the items you wish to get rid of but are still in good condition. Now it's time to plan a clothes swapping party amongst your friends. This is a great chance to get together with your best pals, eat, drink and swap between yourselves the clothes you no longer wear. An old dress that sat in the depths of your cupboard might become a treasured new item for a friend. See my best tips on hosting a clothing swap from a swap I held over Christmas.
Swap on TuShare: TuShare is a place to share things you no longer need and in return you can find heaps of useful items for free or just the cost of postage. TuShare and 1 Million Women have partnered to create a special 1MW sharing group on TuShare to help our members get and give things away for free – avoiding landfill by helping one another. Organising your wardrobe is the perfect chance to become part of the reuse revolution.
Donate: Another option for the items in good quality which you don't want anymore is to donate them, or any clothes left after a clothing swap should be donated too. Start with local charities, second hand shops or even places like a fashion school who will welcome the old items for fashion projects.
It really is easy to get organised in the clothing department and also keep your clothes from simply ending up in landfill. Through looking at the ways to repair, reuse and recycle your clothes you will also be adding more value and skills to your life. It is a win-win.
I am keen to organise my wardrobe again soon (and then I can plan another clothes swap with my friends...YES!)
---