Choosing a Sustainable Salon for your next haircut will have you feeling great about your hair and the planet!
Have you ever had your hair highlighted and wondered where the mountain of used foil ends up? This is exactly what I was thinking when I had some highlights put in my hair last week, watching as my hairdresser covered my hair in foil.
After a great start with a relaxing head massage, I watched on with a sinking feeling as my hairdresser wrapped more and more foil around my hair - I didn't remember there being this much foil last time! When the foil was removed I decided to ask the question, "was the used foil going to be recycled?". My hairdresser proudly told me that she was a member of Sustainable Salons and 95% of all her salon's waste would be diverted from landfill! The hairdressing industry in Australia alone sends 1.5 million kilos of aluminium to landfill every year, so I was very relieved that my foil wasn't contributing to that.
Sustainable Salons are a network of hairdressing, beauty and pet-grooming salons with the goal of making salon waste history. And they've thought of everything! Even the hair from the salon floor goes to good use. It's collected and made into hair booms that soak up oil from coastline spills - because human and pet hair are super absorbent. This is part of world-first research being conducted by the Faculty of Science at UTS.
Here are some more of the great initiatives that Sustainable Salons are doing to achieve zero waste salons:
Used plastic shampoo and product bottles become outdoor furniture and underground cable covers for the NBN, keeping 89,900kg of plastic in circulation.
43,700 ponytails are collected and made into 2,185 wigs for cancer and alopecia sufferers
And to complete the picture, 50% of the Sustainable Salons' collection depot staff is made up of people with a disability.
Customers just like me across Australia and New Zealand are enjoying the satisfaction of knowing that the waste associated with their hair cut or colour is being recycled or repurposed, with the added benefit that profits are helping people in need. Proceeds from all of the salons' recycling is donated to food rescue organisations, Ozharvest in Australia and Kiwiharvest in New Zealand. I have to admit, I am feeling very happy with my choice of a Sustainable Salon, who are not only helping the planet but supporting the homeless too. So far the program has provided 95,200 meals through their partnership with Ozharvest.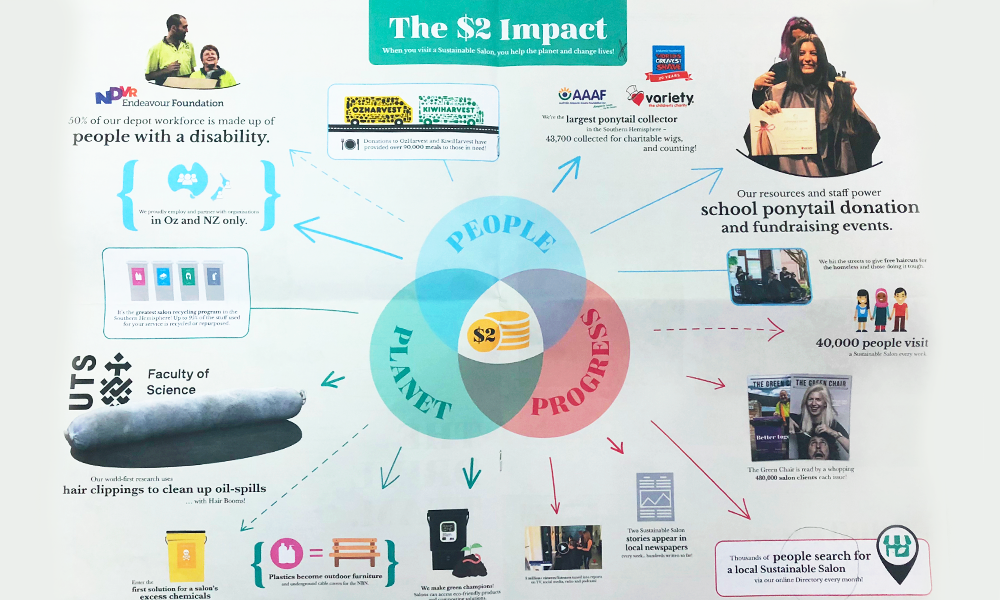 We can all help Sustainable Salons fulfill their mission for every salon to become sustainable by simply booking our next hair or dog grooming appointment at a salon bearing the Sustainable Salons logo. And if your favourite hairdresser isn't a member, try to get them on board by telling them why they should join.
You can find your closest Sustainable Salon by heading to the directory section on their website.
By Allison Licence
Allison Licence is a Sydney-based freelance writer and 1 Million Women volunteer who is passionate about the environment and researching ways to live more sustainably.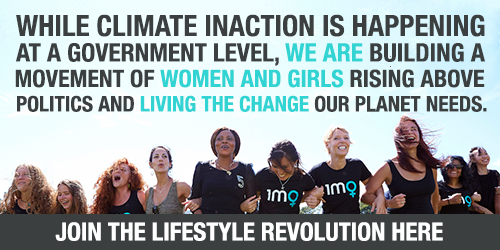 ---