Over the past couple of decades, our consumer habits have been a topic of mass discussion through different peaks and troughs. But it feels like they've never before been under such scrutiny and pressure. Everywhere I turn I see posts about reimagining our world after the coronavirus pandemic, that we can not go back to the way things were, we have to seize the moment, rise to the challenge and be better. At the heart of much of this discussion is how we, humans (and disproportionately those with more money and in the West), exploit our planet as we're caught up in a storm of overconsumption and incessant growth. And in amongst this storm, as news alerts ping me into reality and social commentary has me second guessing every move, I find myself scrolling Instagram, finding excitement and solace in online shopping of all things, and I'm not sure how to feel about it all.
Online shopping has emerged as one of the antidotes to the aimless and anxious mood overcoming many of us who are housebound. I've tried to break free from the chains of consumerism, the reflex to treat myself with a new purchase if I'm going through a rough patch. But, I haven't been able to break free, and right now, as my world has been shrunk down to exist exclusively between four walls, online shopping and lusting after beautiful clothes has become a great source of enjoyment. I'm in an extremely privileged position to be able to have the money (and ongoing employment) right now to even think about shopping, it's a complete luxury. And it begs the question of what the right thing to do with my money is right now if we're lucky enough to have some - between donating money to where it's needed, supporting small businesses, and saving in case things go pear shaped.
Two Internet musings have been banging around in my head as I try to figure out the best path forward - one viral tweet, and an article. The first is a widely shared tweet from Frances Bula saying 'Just remember, folks. The world you want after this is all over is the world you're supporting now. Order everything from Amazon and that's what will take over. Support local businesses and you help them be part of The After.'.
Just remember, folks. The world you want after this is all over is the world you're supporting now. Order everything from Amazon and that's what will take over. Support your local businesses and you help them be part of The After.
— Frances Bula (@fabulavancouver) March 27, 2020
This tweet manages to encapsulate the struggle that has been inflated by the current pandemic. The battle between local businesses and giant, international companies like Amazon that gobble up markets, is now at a make or break point. Whole economies have all but shut down as populations are told to stay at home, and small businesses have seen much of their revenue dry up. So to help these small businesses, whether it be the local coffee shop or a clothes brand, should we be spending money?
When these businesses are doing the right thing, not putting employees at risk in any way, then supporting them if we're able to can be positive. Recently after buying a jacket I'd had my eye on from a small store in Sydney, my package arrived with a little hand written note, thanking me for supporting a small business during this time. Because for them it counts. Big companies can weather this storm but the future is not so certain for small businesses. When we emerge in a post-coronavirus world, we want those small businesses that prop up our community and care for their workers to still be there.
Shopping often seems at odds with zero waste, planet strong living (when living with less is at the heart of what we strive to do), but often, we find it falls on brands and products to help us construct this better world. There's always a tension when buying something new to help us live with less. But sometimes doing something like investing in that safety razor is one consumer act that will replace hundreds of consumer acts. We buy wax wraps so we can use them again and again or invest in a thick Winter coat so it'll last a lifetime. And then there are whole sections where we are constantly buying new - food, toiletries, cleaning products and make up. Whether it's buying as an investment or buying because we need to, our money has power. Choosing to put our money where it can help keep small businesses stay afloat, or push brands and businesses to become more ethical or sustainable is something that will weigh heavily on where and what I buy.
This is at the crux of this whole thought train, put perfectly by Vanessa Friedman in The New York Times:
"Shopping now is as much a moral as a consumer question. Where you spend your money matters. Before you buy, think: What is this about? It could be about helping save a generation of small designers and independent businesses. Buying directly from a designer, as opposed to through a big multi brand chain or behemoth, means the profit (if any) goes directly to the designer, and their employees. "
That makes sense to me, but rewind a few years to my student life and I know I would be in no position to opt for a smaller designer over a cheaper chain option - no matter how much I may want to. Being able to afford choice is a privilege and a luxury, which presents a dilemma in itself (one which I won't go into here, but if you want to fan this fire check out the essay 'The Story of a Generation in Seven Scams' in Trick Mirror). But by being on the side of the privileged and lucky in this equation, able to spend money, I take to heart that I should work to support brands who are helping our planet and their employees when I buy things.
The second musing circulating through my mind is the Man Repeller article titled 'Should We Still Be Shopping?'. What a question - the article presents an email exchange between two writers, chatting about that New York Times article by Vanessa Friedman that's quoted above. What comes through in this piece (and also the comments section where readers were encouraged to continue the conversation) is the need to think of workers first. The discussion is based in a North American context which differs from my own situation in Australia, but the sentiment is the same - people's lives, worker safety, always comes first. In the comments in particular, where people were writing as employees too, what really came through was that unless we're sure that workers are safe and not being put at risk, then we shouldn't buy from a brand or business. Of course, this applies outside of COVID times, but during the current period where risk to life is increased, it's particularly relevant.
So what am I going to do?
Think really hard about what I buy. It feels like every already big issue is inflamed right now and it's bringing a heightened sense of both guilt and importance to shopping habits. Bidding farewell to flippant purchases is not something I will mourn. I think I was on my way to just buying from businesses and brands who believed in the same world I did, who didn't treat their employees or the planet badly, but now it feels like this is the only way to shop. Any purchase however still means something new being produced, it still means delivery workers whose safety I am not 100% certain of. Through all the musings, it feels to me that purchasing gift vouchers or credit is perhaps the best thing to do right now, to continue to support those businesses and workers while waiting for things to clear up. And of course instead of turning to online shopping as a hit, I can try to do other things. Getting away from screens is always on everyone's I really need to do that list, so I can do that - go raid my sister's wardrobe, try on different outfit combinations, mend and alter my clothes, learn how to sew something! And if I'm tired, and I just want to scroll, I'll allow myself to do so but maybe turn my focus on street photography or photos of food!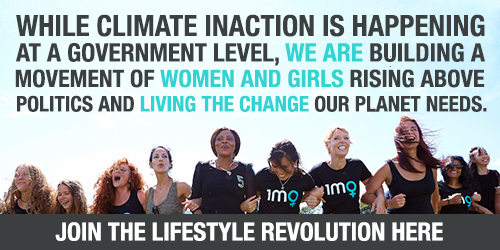 ---