Eleanor Meyer and Stephen Halpin love to recycle, and they want you to get involved.

Realising that there was a lack of knowledge in the Australian community about what could and couldn't be recycled, this clever duo got together to develop the Sustain Me smartphone app.
Available for both iOS and Android platforms, the app tells its user how to simply and efficiently recycle whichever item they wish to dispose, specific to the user's relative council's guidelines. (Councils will often have different instructions to each other on the same item, a fact little known by the community). The application also features waste management information for each municipality, including the location of recycling centres, direct updates from the council, restrictions for the contents of recycling and land- fill street bins, and reminders about when to put them out.
Stephen and Eleanor's vision is to create a centralised reference point for recycling information for all Australians, easily accessible by mobile phone.
The Sustain Me app explains exactly how to recycle, reuse, compost or dispose of your waste in the most environmentally sustainable way possible.

They've already released the app in Victoria. Already, 10,000 recycling questions have been answered through the app, and counting. They've even teamed up with Clean Up Australia in order to provide reliable and up-to-date information to help consumers across the country. In addition, several local councils have signed up with Sustain Me, meaning that residents can get reminders about when to put their recycling bins our, and how much they've recycled over the past months.

Stephen and Eleanor found that people become trapped in incorrect habits or behaviours when they are not aware of better ways to act. The app will help them at the point of decision making, giving the person accurate information, and helping people empower their recycling decisions.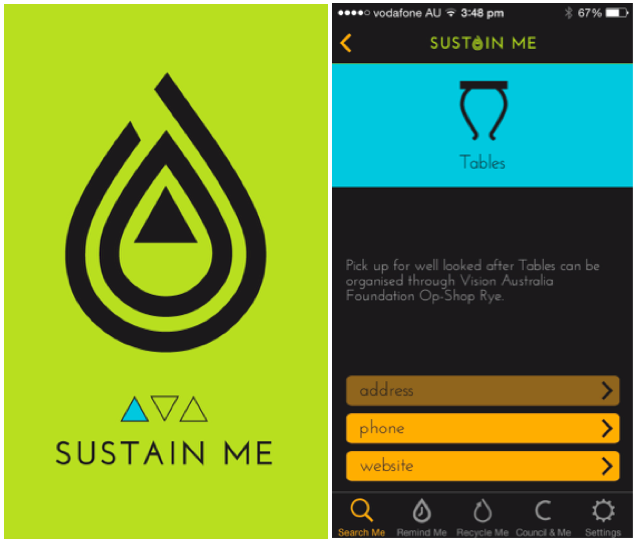 "We've catalogued as many items as we possibly can, across Australia and put it in one easy to access space. Not only do we tell you which bin to put it in, we also list donation and recycling locations, meaning items such as fridges, couches and electronics are included."
In 2015, around 49% of recyclables were ending up in the general waste, while a recent Sustainability Victoria report found that 21% of respondents were "unsure about what can/ cannot be recycled."
1 Million Women is empowering women and girls around the world to lower their impact on the planet. If you love what we do, please support our work by donating a couple of dollars. For the price of a cuppa, you can help us inspire millions more! (click to donate)



Sustain Me is tool designed to address such confusion around recycling so that the community can be educated and empowered to recycle more and more effectively, and live more sustainably.
Sustain Me began as the winning entry in the 2013 Oxfam-Monash Innovators competition. Tasked with the objective of involving young people in a social issue, students Stephen and Eleanor chose the issues of recycling and sustainable living, with a mobile application as the platform for communication and engagement. Their hard work paid off, and they were awarded a grant to enable the development and launch of their app.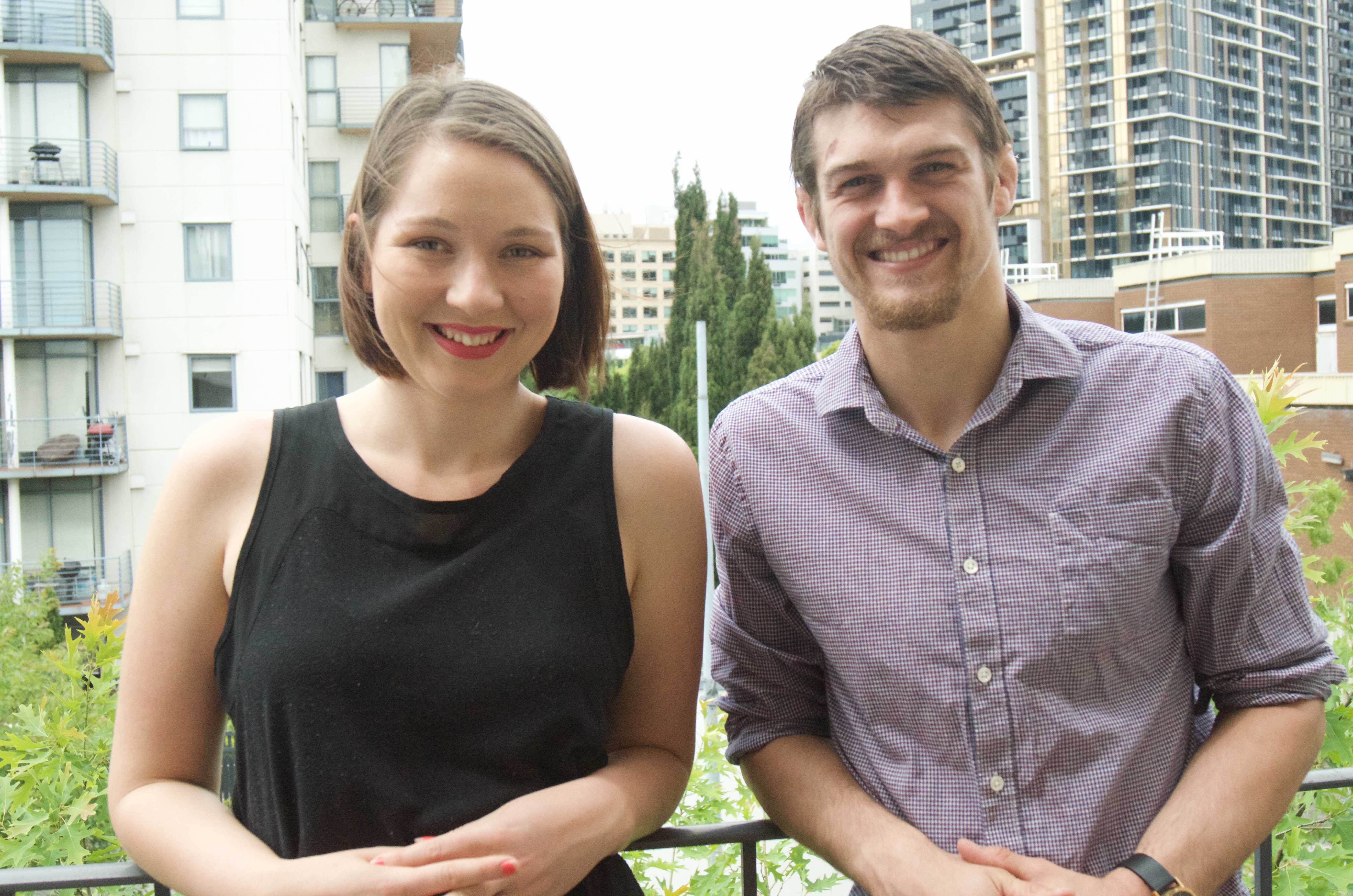 Stephen and Eleanor hope that their app will see an increase in recycling, as well as a reduced carbon footprint of the Australian community. Already, an estimated 42,000kg of waste has been diverted from landfill. Great work, guys!
Images: Sustain Me

READ THIS NEXT: 1 Million Women App to inspire climate action
1 Million Women is more than our name, it's our goal! We're building a movement of strong, inspirational women acting on climate change by leading low-carbon lives. To make sure that our message has an impact, we need more women adding their voice. We need to be louder. Joining us online means your voice and actions can be counted. We need you.
---