Wouldn't it be great to be Dutch!
As a country, they're doing a lot to help create a safe, happy and sustainable future for us all.
The Dutch citizens have been pretty busy lately taking legal action against their government for not acting on climate change fast enough, and in the first ever case of its kind... they've WON!

Dutch engineers and designers have become known for their innovative and sustainable ideas during the recent years.

In the latest addition to their repertoire of cool and quirky sustainable innovations (solar bike paths anyone?), the Dutch are literally 'paving the way' forward with roadways made from recycled plastic.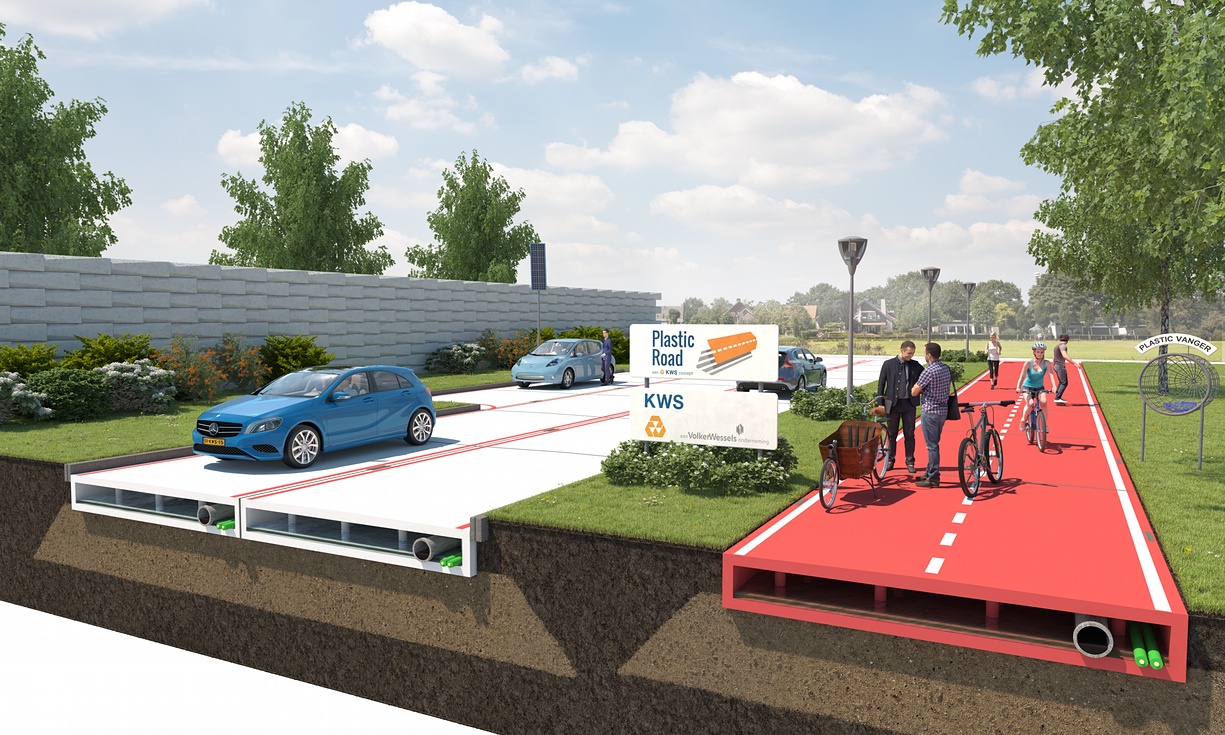 [Image: Volker Wessels]
Did you know that asphalt is responsible for 1.6m tons of CO2 emissions a year globally – 2% of all road transport emissions?

The Netherlands could become the first country to pave its streets with plastic bottles instead, after Rotterdam city council said it was considering piloting the new type of road surface touted by its creators VolkerWessels as a greener alternative to asphalt.
The company claims the benefits of recycled plastic roads are:
Requires less maintenance than asphalt
Can withstand greater extremes of temperature– between -40C and 80C.
Roads could be laid in a matter of weeks rather than months and last about three times as long
It addresses another critical environmental problem too, the tons of plastic trash which are overloading both the land and the ocean.
"Plastic offers all kinds of advantages compared to current road construction, both in laying the roads and maintenance."
- said Rolf Mars, the director of VolkerWessels' roads subdivision, KWS Infra
If everything goes smoothly and the plastic road project is finally implemented, the Dutch city of Rotterdam will see roads with the new surface made of recycled plastic within three years.
"Rotterdam is a very innovative city and has embraced the idea," Mars told the Guardian. "It fits very well within its sustainability policy and it has said it is keen to work on a pilot."

We're excited to see how the tests go, and we'll keep you updated!
RELATED LINKS:
Rotterdam sees your wind turbines and raises you one Dutch Windwheel
We're building a movement of women fighting climate change through the way we live.
Join us and be counted.
---