Dara Herman Zierlein is an artist and designer with a passion for the planet.
Her artworks focus on a wide range of issues, from the impacts that humans have on their planet, to the lessons of motherhood: "My topics revolve around political, social, environmental and women's issues," she told 1 Million Women, "and I paint when I feel the need."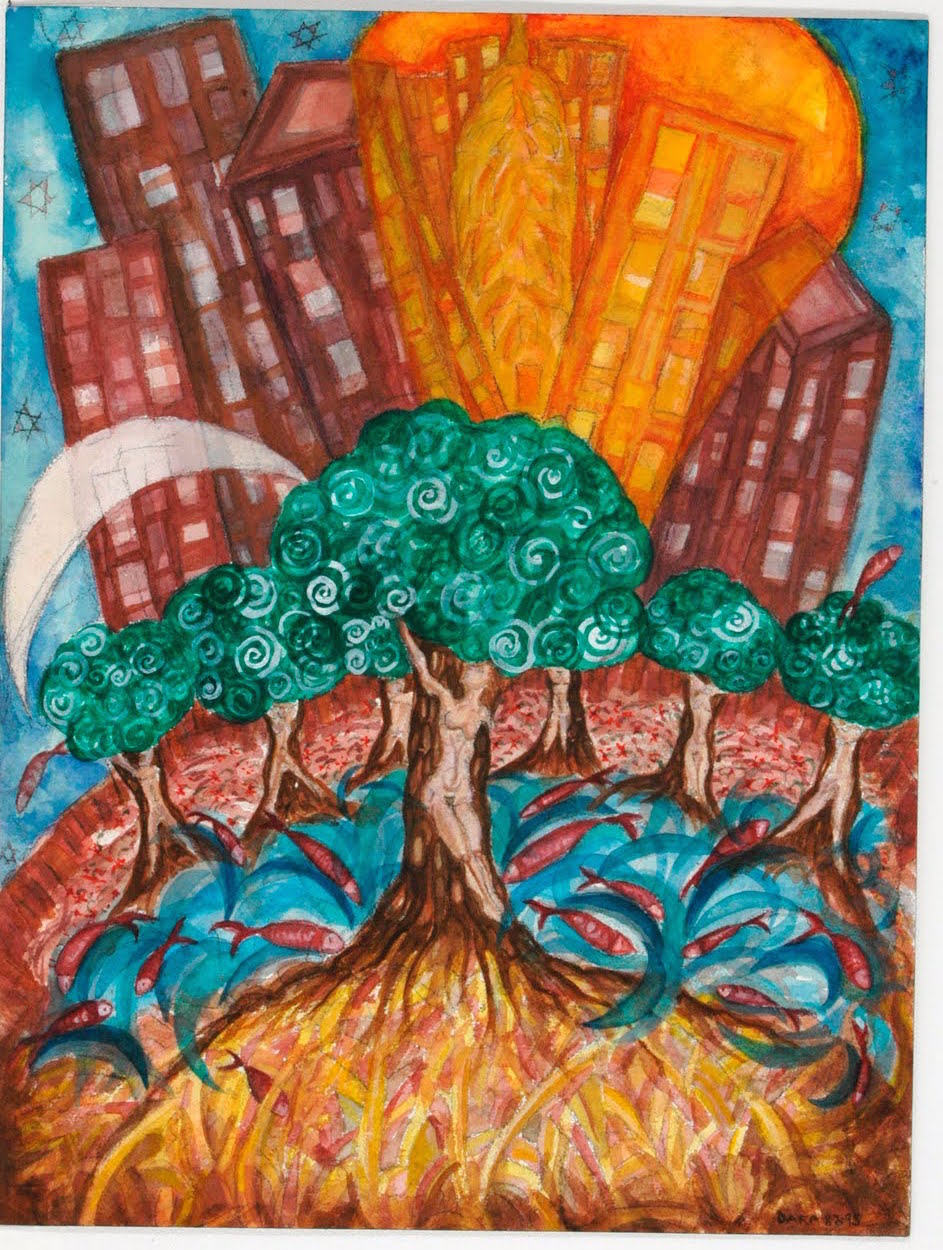 In the past she's worked as an art teacher in schools, which has inspired her to write a book about plastic pollution and its effects on the environment.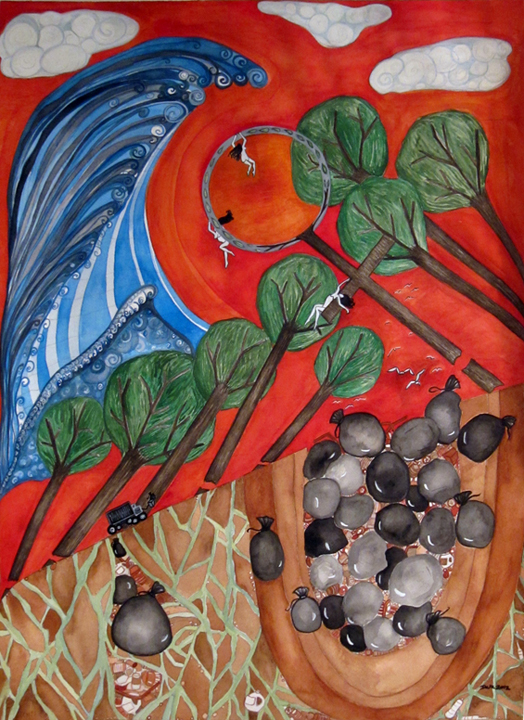 "I am hoping my paintings bring about awareness and change in social and human behaviour."
- ​Dara Herman Zierlein
Dara is a strong believer that women have an important role when it comes to acting on social issues such as climate change.
"I think it's all up to women, now, to model good consumer behavior. So much pollution is coming from what we buy and consume, and women represent a significant percentage of purchases. This means we are the next leaders and it is up to us to create demand of the goods we want."
Dara wants to see more sustainable and planet-strong products available in shops, especially from brands that go above and beyond when it comes to reducing their impact on water, soil and air.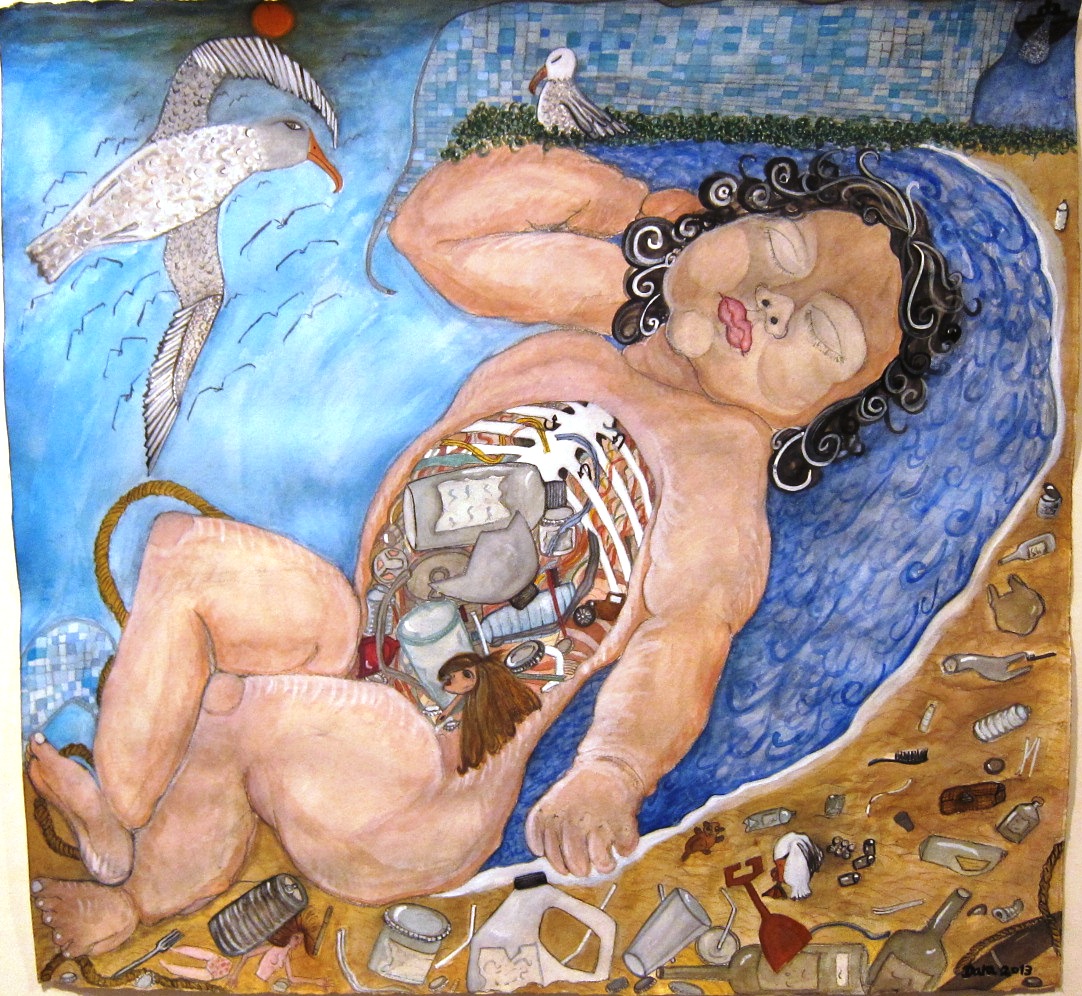 But Dara also believes that it's up to individual consumers to make a positive difference:
"An individual can start by avoiding plastic and other products that are polluting and destroying our food sources and demand businesses to produce sustainably or risk boycott. I have had to give up a lot of products, and I don't miss them now."
In fact, Dara is more than willing to lead by example when it comes to living a low-carbon lifestyle:
"I care about any threat to the environment and try to adjust my lifestyle accordingly. I avoid plastic products, walk when I can, buy local food and try to save on electricity and water with less use. I pick up litter when I see it laying around in nature."
"I live in Northampton in Western Massachusetts, USA. It is one of the first cities to ban plastic bags. The community demanded this ban and to celebrate the passing of the plastic bag ban ordinance we designed a cotton bag. We silk-screened the image of a Northampton landmark and the words 'Plastic Bag Free Northampton'. It is to provide stylish reusable bags for our proud community. We honored the local Mayor and selectmen with a gift of a cloth bag. It was inspirational to see that change can be made if we all work together."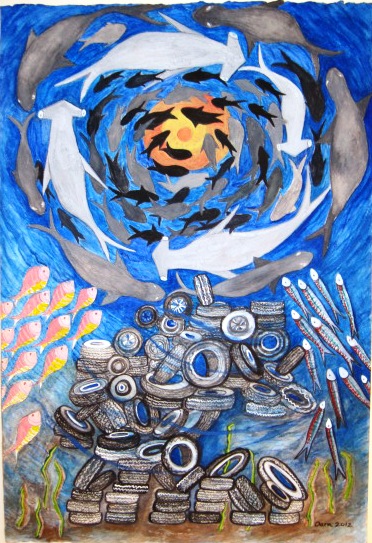 Her message to the 1 Million Women community?
"Make the change to a plastic free life as soon as you can. Start off slow by eliminating single use plastic objects in your life. Say no to plastic bags, plastic bottles, straws, balloons, soda & beer can ring holders, etc. Be a conscious consumer and only buy what you really need!"
You can check out some more of Dara's gorgeous work on her blog.
Want to be featured here on 1 Million Women? Email us!
READ THIS NEXT: 1 Million Women: All women are welcome and have a voice
1 Million Women is more than our name, it's our goal! We're building a movement of strong, inspirational women acting on climate change by leading low-carbon lives. To make sure that our message has an impact, we need more women adding their voice. We need to be louder. Joining us online means your voice and actions can be counted. We need you. We're building a movement of women fighting climate change through the way we live
---