You know a university protest is getting serious when it gains the support of Noam Chomsky and Bill McKibben.
Since October 22nd Fossil Free MIT, a university group at the Massachusetts campus has been staging a sit-in at the President of the universtiys office. They've been going 8 days strong and show no signs of stopping.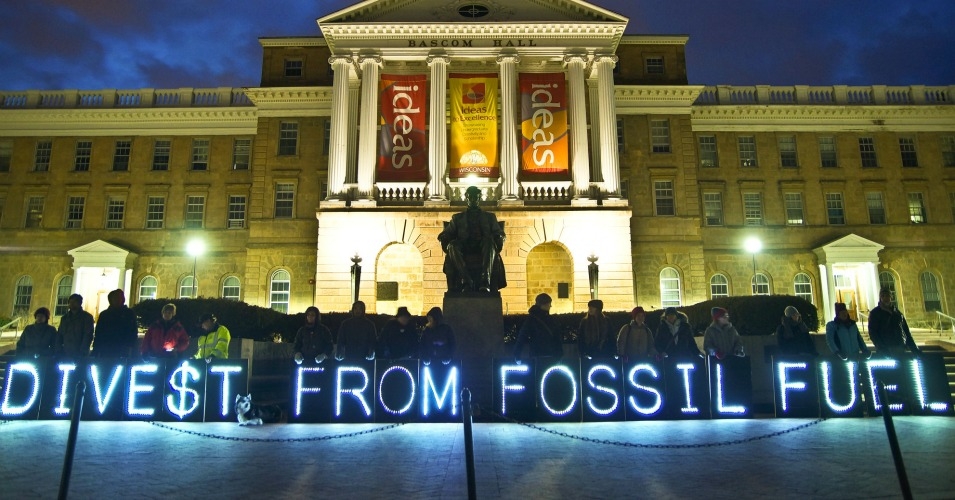 Image: Commondreams

The group is calling the educational institution to divest its $13.5 billion endowment from fossil fuels. According to their website, "MIT's divestment campaigners are particularly discontent that their president has chosen not to sell stocks from coal and tar sands companies, an action backed 9-to-3 by the president's own advisory committee in June."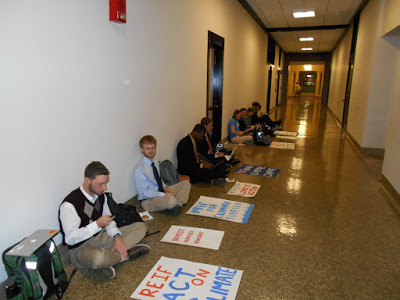 "We're sitting-in because MIT has put money before morals and its students' futures, choosing to side with Big Oil and the Kochs instead of the thousands of students, staff, faculty, and alumni—not to mention our president's own committee—calling for divestment"
- Geoffrey Supran, an MIT PhD student attending the sit in.
The sit-in has gained the support of 93 of the campus faculty members who, in response to MIT's climate action plan, stated, "We support the students of Fossil Free MIT, who have been peacefully protesting outside the President's office to call for bolder, more decisive action.
"We write to express our deep frustration with MIT's climate action plan. Though we welcome the constructive steps embodied in the plan and applaud the acknowledgement of "the seriousness and urgency of the climate threat, and the need for MIT to play a public leadership role," we do not believe the Plan for Action on Climate Change meets these aspirations.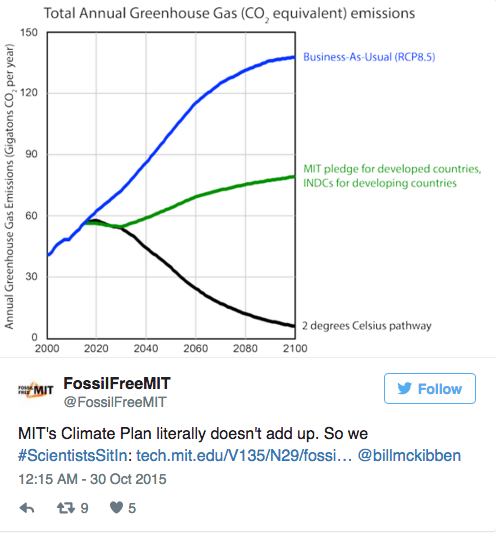 One of the world's most recognisable thinkers, Noam Chomsky, gave a guest lecture at MIT this May. As he addressed the students he threw support behind the Foss Free MIT cause.
The students have also received attention from founder of 350.org, Bill McKibben.

Similar protests have been staged across Australia. Earlier this year we reported on students from University of Tasmania who were sitting in to urge the university to divest some $30 million from fossil fuel commitments.
Read more: UTAS students camp out to protest fossil fuels.
1 Million Women is more than our name, it's our goal! We're building a movement of strong, inspirational women acting on climate change by leading low-carbon lives. To make sure that our message has an impact, we need more women adding their voice. We need to be louder. Joining us online means your voice and actions can be counted. We need you.
---