Ladies and gentleman, the artist is present.
If you're not sure what that means, you really need to watch this before you go any further.
There's not much that Marina Abramovic and Tony Abbott have in common, other than the fact that they both ate a whole onion, with the skin. Yes – if you're not sure what that means, you need to watch this before you go any further.
Got that out of your system? Okay, we may continue.
The "grandmother of performance art", Marina Abramovic, has been a pioneer in the art world, focusing heavily on the use of participation and observers in her work. Very recently she has come out with a few important comments regarding climate change and the state of our planet.
[WARNING: Below images are graphic]
"The planet is dying. We have to be warriors."
- Marina Abramovic
In the past she has participated in exhibitions channeling the fragility of ice. In a very Abramovic-esque performance, Marina displayed her work "The Lips of Thomas", where she cut a five pointed star into her stomach with a razor blade, whipped herself until she felt nothing, ate two pounds of honey, drank a litre of red wine and then lay down on a bed of ice in the shape of a cross for a long period of time. She was then carried off the stage by her audience.
[image credits: Tumblr]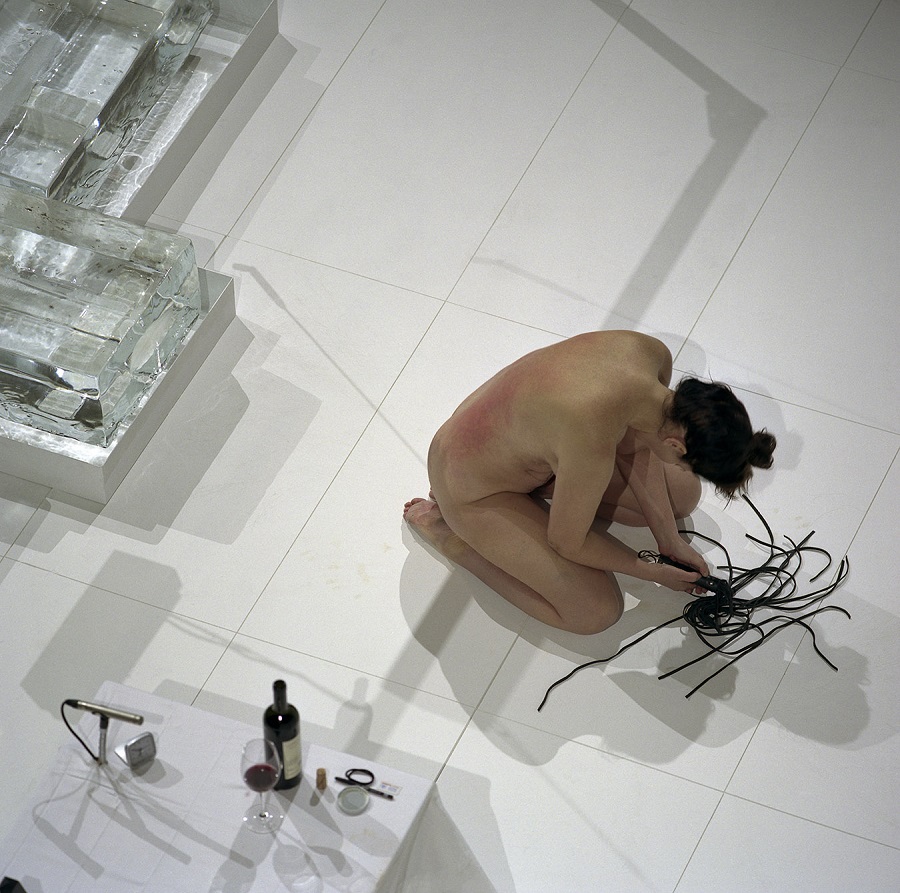 You might ask what the point of all that was, or just be saying "what the hell?" Perfectly normal reactions to have when viewing her art – you may even question why it's called 'art' to begin with. More than anything, what we think is important is her approach and comments regarding the state of our world. Anyone with a public platform like hers provides a lot of credibility to her claims when she discusses her views on our shifting climate.
"The complete planet is dying. There is hunger, wars everywhere. There is crime, cruelty, violence… so we can't just be having good days, like Cezanne, Monet, Picasso… We really have to be warriors. Go where the problems are and give awareness to the people. Work."
- Marina Abramovic
Marina isn't the only person with a public voice spreading awareness of the threats of climate change. There are many celebrities jumping on board and doing their bit to create awareness for the worldwide issue, and the Climate 25 are the strongest voices among them. Spreading the word could not be more crucial.
And I could not agree more with her. Now, if you need me, I'll be waiting patiently for Marina to open a show on climate change and global warming.
[header image: Newsroom]

---