Prime Minister Malcolm Turnbull has delivered on his election promise of making changes to his ministry. But change doesn't always mean good news.
Turnbull has decided to the merge the environment and energy portfolios into one super portfolio. So, what does this mean, who is set to take over, and is it being considered a loss or a win for the environment?
The good news we were told in last nights minister shuffle is that Greg Hunt the man who wanted to give 3 billion dollars to big polluting companies to reduce their emissions, but have no penalty for those businesses if they failed to meet reduction targets (what, giving big greedy companies free money, what?) and while Hunts exit from the portfolio was met with a sigh of relief, unfortunately the news didn't stay positive for long; enter Josh Frydenberg.
Read next: Environment minister Greg Hunt is in denial of hard evidence, again.
Frydenberg, who was formally our minister for resources, energy and Northern Australia has not only taken over the minister for Environment portfolio but in a sinister move the Environmental portfolio has been merged with the energy portfolio.
What is sinister about the merging of the two portfolios? Well, in actual fact it could be seen as a positive, energy use is directly related to climate change (and is the portfolio that make decisions on the mining industry) and the reduction of fossil fuel energy could help us to meet our commitment to keep global warming to below 1.5 degrees, with no new coal mines, a target of 100% clean energy by 2040 and a clear trajectory to a net zero carbon economy by 2050, it could be positive but it seems highly unlikely that it will be, the reason for that? Minister Frydenberg.
Last year in an interview with Andrew Bolt, Frydenberg stated "I certainly believe in the moral case that Tony Abbott and others have put that our coal, our gas, our energy supplies do lift people out of energy poverty, and that's going to be an important theme of my term in this role". After the interview, Bolt described the minister as the "New Mr Coal".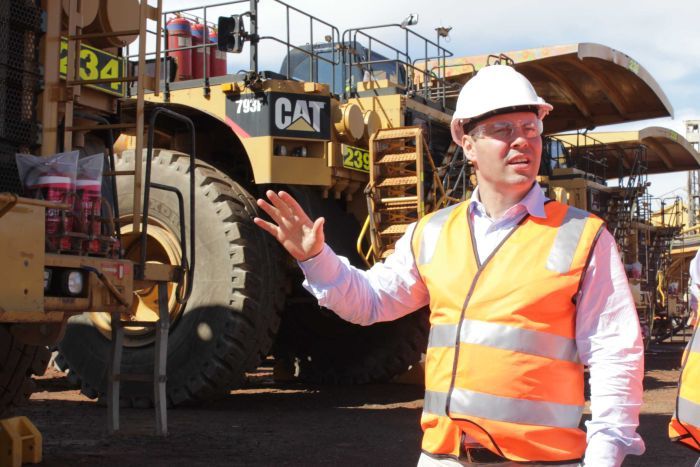 Sourced from google images: Protesters outside Frydenburg's office protesting mining
With this knowledge, and Frydenbergs long history of trying to flip mining debates to reflect that his interest in mining is about pulling people out of 'energy poverty' and convince the world his stance on mining is a 'moral stance' his appointment of the Environmental portfolio was always destined to insight negative backlash and anger from the majority of Australians (with 75% of Australians believing climate change is an important global issue.)
Previous to this years election we here at 1 Million Women wrote an open letter to all the political candidates of the 2016 national election with our call to action being:
Cutting carbon pollution- Australia must be a global leader in ratifying and implementing the historic Paris Agreement, with a commitment to keep global warming to below 1.5 degrees, with no new coal mines, a target for 100% clean energy by 2040, and a clear trajectory to net zero carbon economy by 2050.
Saving the reef- Australia must elevate protecting The Great Barrier Reef to the status of a national emergency with an urgent escalation of climate action at its core.
A commitment to gender equality- equal participation for women is essential for the successful initiation, implementation, monitoring and evaluation of climate change policies, and indeed to all significant decision-making (An Australian Cabinet with only a single woman, as we had from 2013 to 2015, must ever happen again.)
So far, within the 24 hours of Turnbull's announcement of his ministry all three of our calls have now become more necessary than before. With a mining advocate in charge of our environmental future, we're looking at the very real consequences that we will out live the Great Barrier Reef, witness the degradation of our planet due to climate change and see the planet continue to warm itself. Not to mention, we now have the lowest number of federal women MPs since 1993.
We need Turnbull now more than that ever to look at our requests and understand that the decisions his ministry make are going to be responsible for the devastating and irreversible damage to our planet if we don't start to take serious action as a nation, against climate change.
Read next: Why climate change is worse for women (and how we can make it better)
1 Million Women is more than our name, it's our goal! We're building a movement of strong, inspirational women acting on climate change by leading low-carbon lives. To make sure that our message has an impact, we need more women adding their voice. We need to be louder. Joining us online means your voice and actions can be counted. We need you.
---