Sometimes it is easy to get lost amongst the glitter and glamour of wedding celebrations. From Pinterest to bridal magazines and wedding expos, we are showered with ways to add beauty, elegance and just the right amount of boho charm to our weddings. For some of us, our wedding day might be the one chance we get to splurge on one huge celebration that is meant to be memorable for the rest of our lives. Weddings are called the 'big-day' for a reason, and according to one source, Australian weddings cost $36,200 on average. Whilst everyone deserves their dream wedding day, how can we celebrate with environmental and ethical considerations in mind?
I recently sat down with Sandra Henri, founder of Less Stuff - More Meaning, to discuss the motivation for the project and the ways in which couples can plan their dream weddings whilst being mindful of their eco-footprint. Good news! If you're an eco-warrior, it's easier than ever to be a wedding warrior also. There is a growing community of wedding businesses who are values driven, from foraged florals, to zero-waste catering, ethical jewellery, carbon neutral bridal design, charitable gift giving and purposeful travel.
According to Sandra, couples who are planning their wedding have immense power in shaping a wedding culture so that it is more mindful of the world around us. This is because wedding businesses are service-driven, and companies will aim to please us if we specify what we want. If we ask a wedding service how it can further reduce waste or where its materials are sourced from, more than likely they will say 'let's find out'.
So Sandra, what does Less Stuff - More Meanig aim to achieve?
Less Stuff - More Meaning aims to provide an alternative voice in the wedding industry. We provide inspiration and make it easier for couples to make choices that are ethically and environmentally conscious. We believe less is more. What makes a wedding amazing is the people, and the love they share. It's the buzz of this atmosphere that you'll remember long after your wedding day. All the pretty details are a bonus. Let's bring back the focus back to the meaning of the wedding - which is celebrating love and togetherness.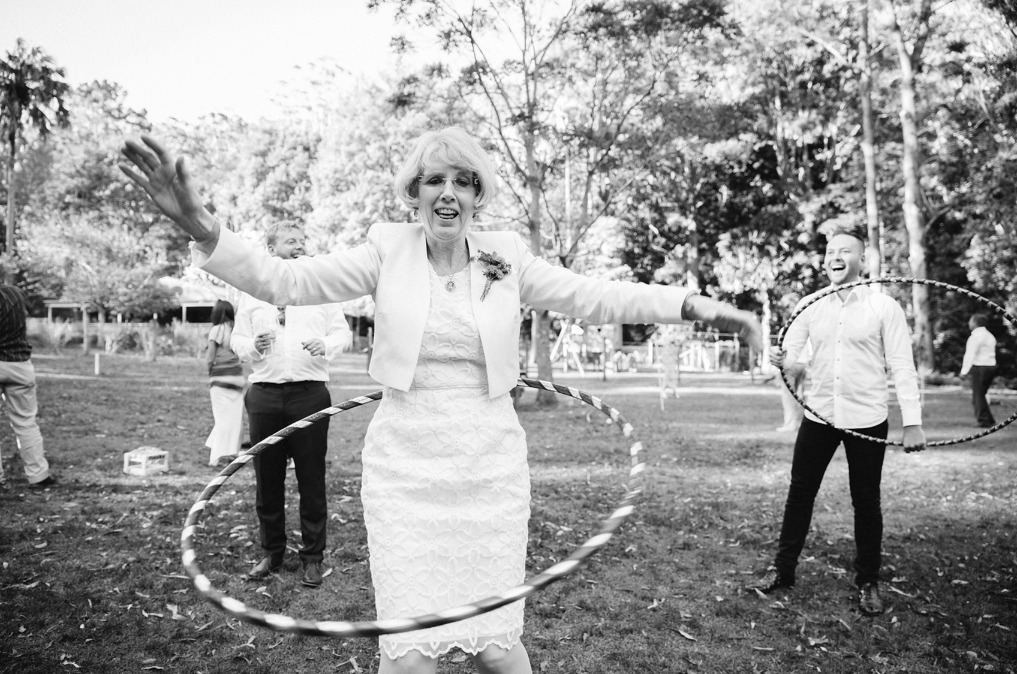 What made you want to start this whole project?
Prior to this, I worked in wedding photography. I had also worked as a volunteer photo journalist in Malawi, and experienced a massive reverse culture shock when I came back to Australia. In Malawi, everyone I met was so grateful for the simple things, like having a mattress to sleep on, or pots and pans to cook with. Volunteering overseas provided me a new lens for the way I viewed consumerism in Australia, and now everywhere I look, I see that we have more than we actually need.
My dream is for us to create new wedding traditions, whereby we extend the celebration of the love between two people, to love between all humans. Wouldn't it be amazing if on a couple's to-do list was venue, celebrant, dress, photographer and expressing your support for cause you feel passionate about?
What is the biggest environmental issue that the wedding industry really needs to tackle?
I believe the most powerful way to lighten our wedding footprint is to change our expectations and mindset around how a wedding should be. When we look at our current lifestyles requiring around 2.5 planets per person, it makes me wonder whether spending 30k on a single day is really sustainable? Don't get me wrong, I had the typical Hunter Valley wedding myself, however in hindsight I know a lot of people say 'We loved our wedding, but gee we'd love that 30k back too!'
With the growing movement around minimalism, it's no surprise that smaller, more intimate weddings are becoming more popular and some couples are becoming more creative in going DIY.
How can couples lighten their carbon footprint?
There are lots of ways to tread more lightly through your wedding, and we like to use the approach of 'progress, not perfection'. Here are some ideas around doing our best, within the resources available to us;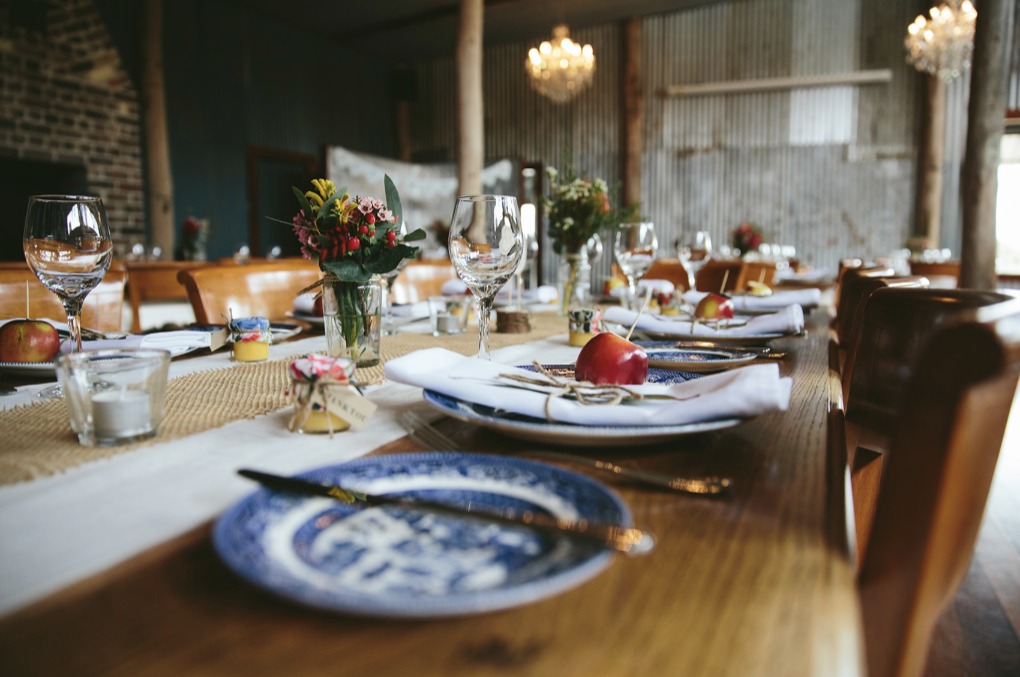 How can we build our suppliers' transparency? We can always ask questions, such as where my dress was made or where my flowers were grown.
Does it have to be new? Integrating family jewellery into new bespoke pieces, using vintage or dead stock fabrics to design new gowns, or borrowing items where you can – people love to help and contribute to weddings!
How can we reduce waste? Explore re-gifting the flowers following the wedding day or use potted plants instead of florals, ask about nose-to-tail catering where no part is wasted, ask your venue if they recycle or compost, use e-invites, bamboo disposables, or give your bridal party the freedom to wear whatever they want and are likely to wear again.
How can we benefit our local community? Try to source local, organic and support the little guy. There are so many part-time wedding businesses that do a little happy dance every time they get a booking!
How far has this travelled? Give your florist the creativity to use what's in season and grown in Australia, support a local dress-maker, or choose garden-to-plate catering. Alternatively, if purchasing from overseas, support a traditional artisan, helping to provide employment and preserve culture.
Do we really need this? Set free one layer of your wedding and donate the savings to a cause instead, or invest in relationship nurturing and coaching that will far outlast any material items on your wedding day.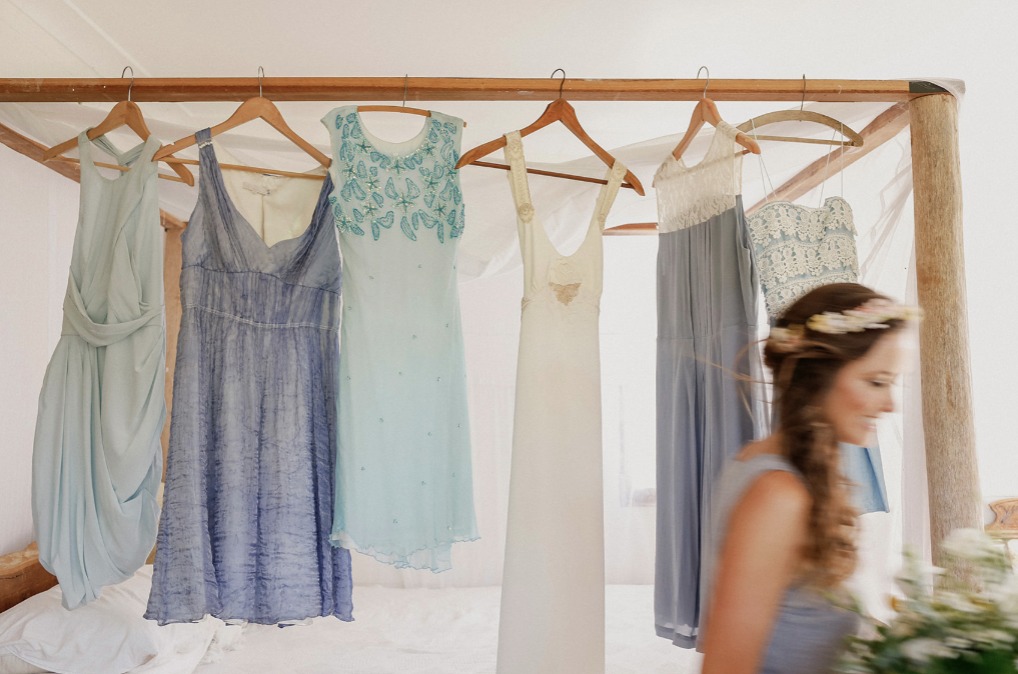 There are lots of little pockets of change-makers within the wedding industry, doing amazing things, but working in isolation. We've now launched a series of events called Mindfully Wed, that bring together eco-ethically minded businesses and socially conscious couples into the one space, so that we can inspire and support each other.
Maria Nguyen is a university student who is studying to become a primary teacher. Maria likes to think of ways to teach kids about how they can help prevent climate change. In her spare time, she loves to up-cycle and sew clothes, practise martial arts and read books. She also blogs about sustainable fashion, and you can check that out here.

Images: All provided by Sandra Henri
1 Million Women is more than our name, it's our goal! We're building a movement of strong, inspirational women acting on climate change by leading low-carbon lives. To make sure that our message has an impact, we need more women adding their voice. We need to be louder. Joining us online means your voice and actions can be counted. We need you.
---