Actor Leonardo DiCaprio has joined the growing movement to force companies to divest from fossil fuels, appearing at a press conference for the "divest/invest" initiative.
"Divest/invest" aims to move investments out of fossil fuels and into cleaner energy sources.
DiCaprio, who last Tuesday pledged to divest his own investments from fossil fuels, as well as those assets managed by the Leonardo DiCaprio Foundation, said:
"Climate change is severely impacting the health of our planet and all of its inhabitants, and we must transition to a clean energy economy that does not rely on fossil fuels. Now is the time to divest and invest to let our world leaders know that we, as individuals and institutions, are taking action to address climate change, and we expect them to do their part in Paris."​​
- Leonardo DiCaprio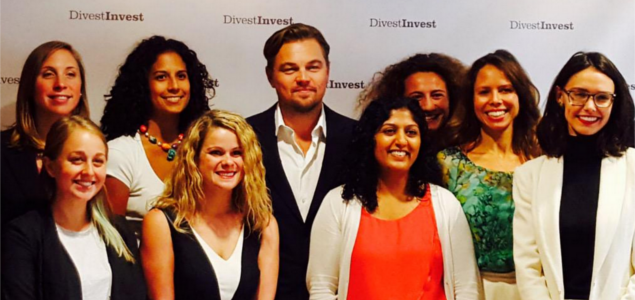 [Image Credit: Clara Vondrich / Divest-Invest]
The overall divestment movement, which started on university campuses and religious institutions around the world but is now spreading far beyond that, has hit the $2.6 trillion mark, according to an analysis released at the event in New York last Tuesday.
The report, from Arabella Advisors, found that to date, 436 institutions and 2,040 individuals across 43 countries, together "representing" $2.6 trillion in assets, have committed to divest from fossil fuel companies.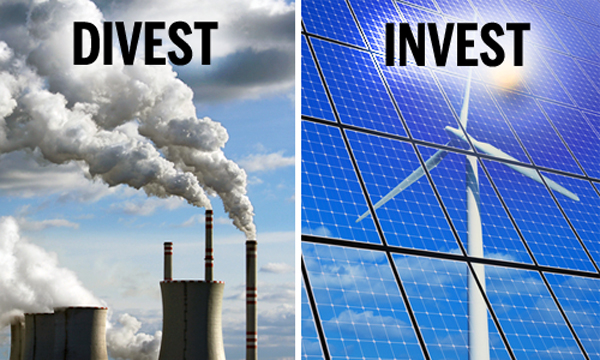 $2.6 trillion. It sounds like a lot, and that's because it is.
Although Mother Jones has reported that big number—$2.6 trillion—has nothing to do with the amount of money that is actually being pulled out of fossil fuel stocks.
"Instead, that number refers to the total size of all the assets held by those institutions—hence the word "representing" in the quote above from the report. And that's a huge difference. "
So what's the exact portion of the $2.6 trillion that is being divested from fossil fuels? No one knows.

Whichever way you look at it, this is still a huge success. It means the divestment movement is gaining traction to deliver a true financial blow to the fossil fuel industry, which is imperative if we are to stop runaway climate change and raise the value of fossil fuel alternatives.
"The purpose of divestment is to make the point that the [fossil fuel] industry is losing legitimacy."
- May Boeve, 350.org
Some of the most prominent institutions that have agreed to divest from coal, oil and other fuels that emit planet-warming greenhouse gas emissions include the Rockefeller Foundation, Guardian Media Group, University of California system, California Pension Funds and the Norwegian Sovereign Wealth Fund.
One of the reasons that divestment is spreading in the financial industry is a growing recognition that investments in fossil fuels, particularly coal and unconventional oil and gas resources, may constitute a financial risk for so-called stranded assets, given the push for government regulation of greenhouse gases and the increasing speed and impacts from global warming already evident around the world.
Even Prince Charles is divesting from fossil fuels!
Environmental stability doesn't have to threaten economic growth, and divestment will be a deciding factor in what kind of future we have.
"Where capital goes over the next fifteen years is going to decide whether we're actually able to address climate change and what kind of a century we are going to have"
- Christiana Figueres, Secretariat of the United Nations Framework Convention on Climate Change
1 Million Women is more than our name, it's our goal! We're building a movement of strong, inspirational women acting on climate change by leading low-carbon lives. To make sure that our message has an impact, we need more women adding their voice. We need to be louder. Joining us online means your voice and actions can be counted. We need you.
---