So you've pledged to leave pointless plastic packaging on the shelf. Nice work! (Haven't pledged to leave it on the shelf? Do it here!) All that plastic packaging that comes home in peoples shopping bags is doing some serious damage to our planet, and leaving it on the shelf is the first step to stopping it, by showing supermarkets that they won't make money selling fruit and veg covered in plastic.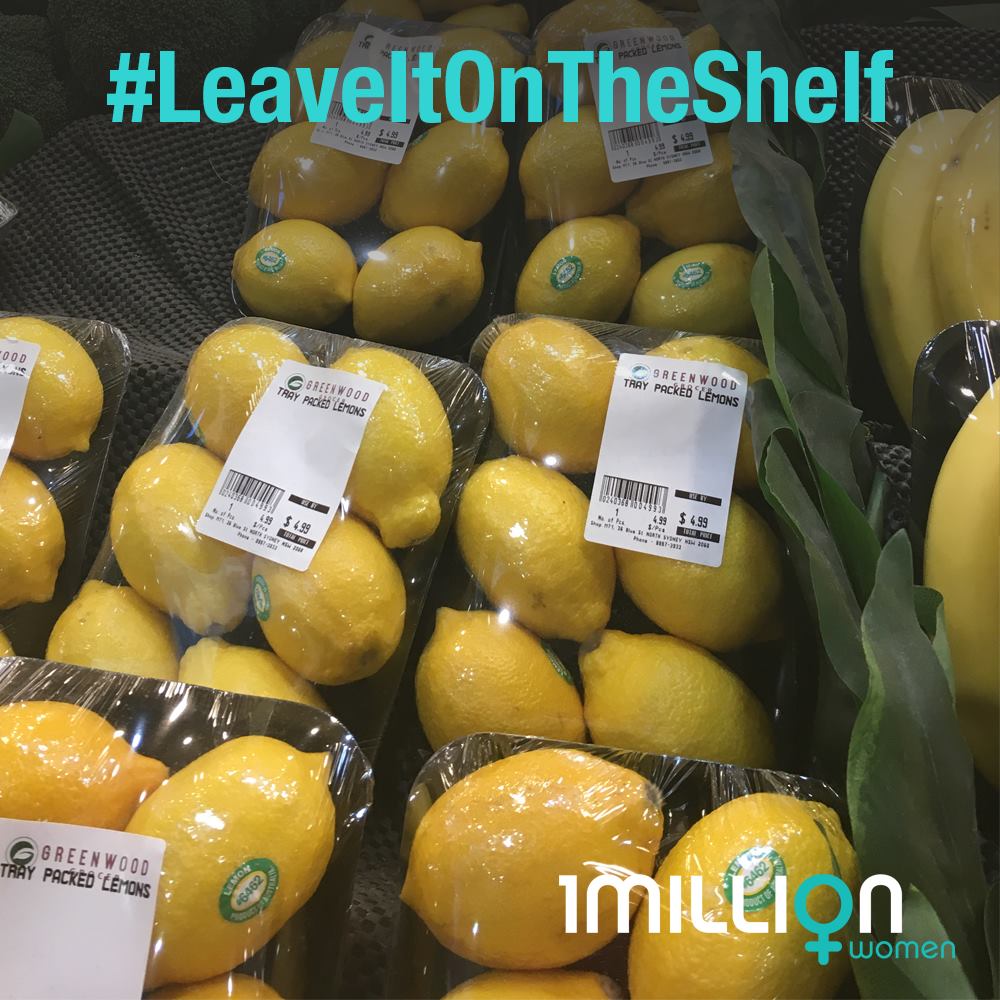 We know that it can sometimes be tough to change your habits though, so we've put together a list of tips to help get you out of your supermarket and away from all that pesky plastic packaging.
1. Shop at your local farmers market
Farmers markets are the best. First of all the produce is plastic free so you don't have to bypass those delicious tomatoes because of plastic packaging! Secondly, it's fresher. Produce is picked that day or the day before and delivered straight to the market; no planes or ships, so you know you're getting food without the miles attached. Lastly, you'll get the chance to meet the people who've grown your food! You can ask them any questions you'd like to about it and get to know the people you are directly supporting. It's a win-win!
2. Grow your own!
There's no better feeling than eating food fresh picked from the garden only half an hour before. Growing your own vegetables is the most satisfying, low polluting, plastic-free way to get your food by far.
If your biggest issue is limited space, try setting up a vertical garden or even carving out a piece of lawn or verge to grow your own produce! There are plenty of solutions for growing veggies in the city, it just requires a little imagination!!
Got the space, but haven't started yet? Let's get cracking then! Radishes, spinach and lettuce all take under 30 days to grow and don't take up much space either. Check out this list of veggies that will be ready to eat within a month and how to grow them.
You can even grow food from some of your food scraps. Did you know lemons, avocado, bok choy, onions, ginger, basil and sweet potato could all be grown from their own 'scraps'? And that's not even the full list. Follow this link to try them out for yourself!
3. Produce Swaps
Got a thriving veggie patch that's producing tomatoes in abundance, but don't have much else? This is where produce swaps come in. Take your tomatoes with you to your local produce swap and trade them for the spinach leaves you need to complete your salad, or anything else your neighbouring veggie patch owners are producing. Usually communities get the word out about their produce swaps through Facebook and other social media platforms, so have a search to find out if there's one near you.
4. Plan for plastic free
If you're in a remote area or farmers markets and gardens aren't accessible at all, we get that you will have to brave the plastic lined walls of the supermarket. But fear not! You can still get produce that isn't wrapped in plastic, you might just have to adjust your shopping list accordingly. Most people would head to the store, shopping list in hand and buy what's on the list.
But what if you turn up to the veg section to find the ingredients for pumpkin soup are all glad wrapped? Try setting aside a little more time for your veggie shopping and go without the list. Make plastic free a priority and plan your meals based on what you can find without plastic.
Another handy tip to make sure your supermarket trip is plastic free is to bring your own produce bags for things like baby spinach and beans. You can make them yourself using old upcycled fabric like we have in this video!
Haven't signed the pledge yet? Follow the link here and pledge to #LeaveItOnTheShelf !

Read this next: How To Grow Your Own Food

We're in a climate emergency and it's going to take all of us to get out of it. That's why 1 Million Women is building a global community of women committed to fighting climate change with our daily actions. To join the (free) movement just click the button below!
---