Indoor plants clean the air we breathe (which is handy because air indoors is 2 to 5 times worse than outdoor air), and alleviate stress levels. Like regular hanging plants Kokedama can really add to the atmosphere of a room.
Kokedama is a traditional Japanese garden method where moss is used as a container for the plants and bound by string! They are a striking addition to any living space, and easy to create. Kokedama are also really fun to make if you don't mind getting your hands dirty, so they're a perfect weekend DIY project!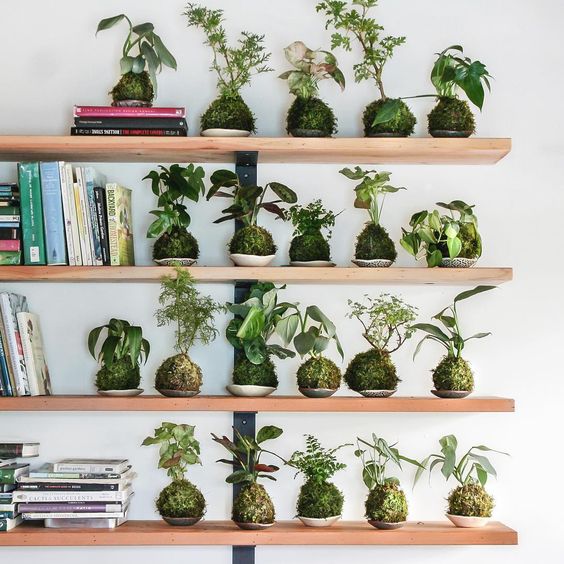 You will need:
Soil
Moss (dried sheet moss is pretty good is good but moss from the ground will work too)
Plants
String or twine
Scissors
A bowl of water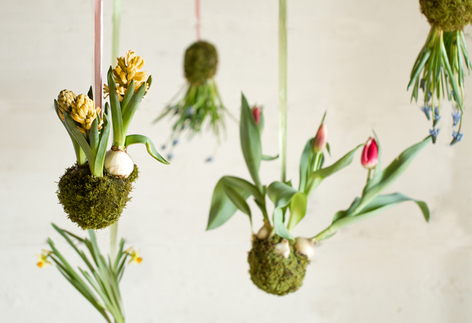 Beautiful hanging Kokedamas. Img src: http://www.josephgiannino.com/
How to make your Kokedama
Step 1: Wrap Plant
Start by taking the soil off of your chosen plant and wrap it's roots in a thin layer of moss.
Step 2: Dirt Ball
Mix enough water into your soil so that it sticks together but is not dripping wet.
Make a ball of soil around your plant. Don't squeeze too hard but make sure it stays together.
Step 3: Add Moss
If you are using dry moss wet it slightly in your water bowl. If you are using moss you harvested yourself this will not be necessary.

Now wrap your soil ball with one layer of moss.
Step 4: Tie It Up
Wrap the Kokedema in string or twine.

Tie it off, and add some strings for hanging.
Step 5: Enjoy
You've finished one Kokedama. Now make some more and hang them up! Moss is generally best suited for shaded environments. Spray the bases with water every few days to water them.
If you're interested in adding more plants to your indoor spaces here's some stunning inspiration. If you're Australian based, these are our top ten native plants that are great for purifying air.
Reduce your food miles by growing herbs indoors, and if you're not blessed with a green thumb these are our top picks for hard-to-kill-houseplants!
This article originally featured on Instructables by CobyUnger
---