Part kale chip, part granola, part superfood snack; these little kale klusters are something completely different.
By gently baking a mixture of kale, dried fruit, nuts, coconut and chia seeds, we end up with sweet crispy bites of grain-free superfood granola. Kale granola. And it's 10x more delicious than I would have ever expected. I'm telling you guys. Kale granola. It's the next big thing.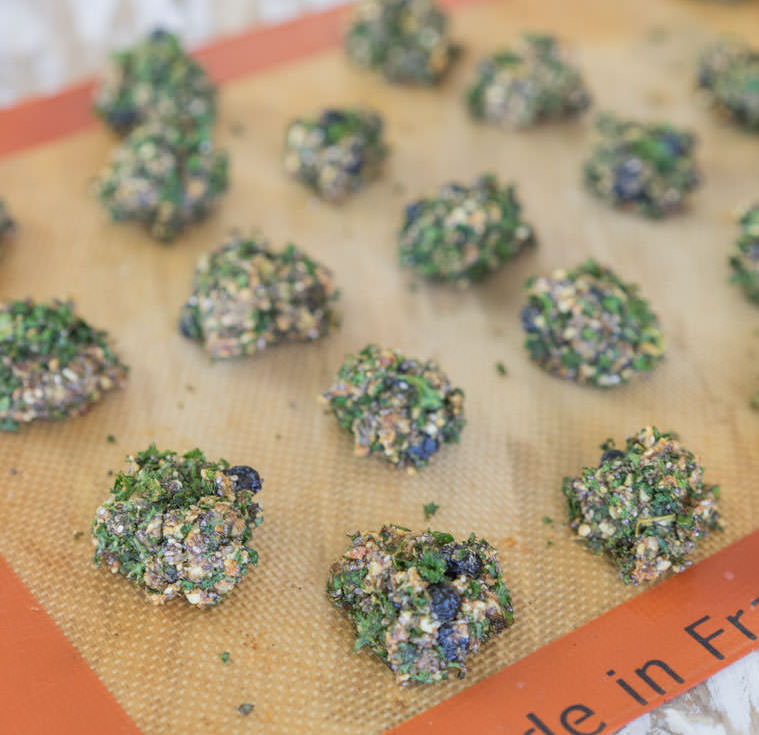 Ingredients:
6-8 medjool dates
1/3 cup raw nuts (cashews, walnuts, etc.)
1/4 cup unsweetened shredded coconut
1 tablespoon coconut oil
3 tablespoons chia seeds
Pinch of salt
1/3 cup dried fruit
2-3 large kale leaves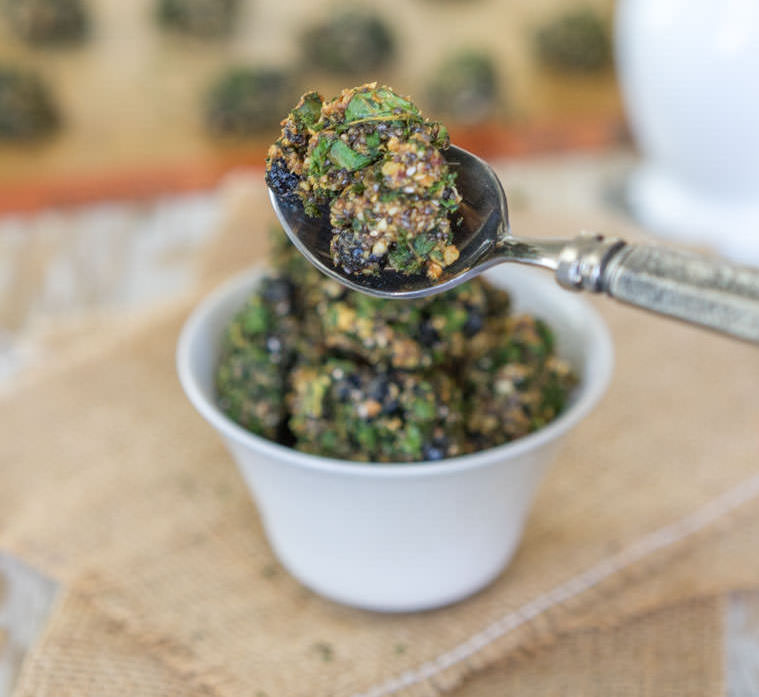 preheat the oven to a low 225º F
Step One
This recipe is incredibly simple, all you need is a food processor, a baking sheet, and a few minutes. To start, add the (pitted!) dates, nuts (I used cashews and walnuts), shredded coconut, coconut oil, chia seeds and salt to a food processor and pulse about 20 times until you have a coarse mixture.
Step Two
Next add in the last two ingredients: 1/3 cup of dried fruit (I used blueberries, but cherries or cranberries would be equally as good) and 2-3 large kale leaves, broken into pieces. Pulse this again and the kale will be quickly broken down and incorporated, like below: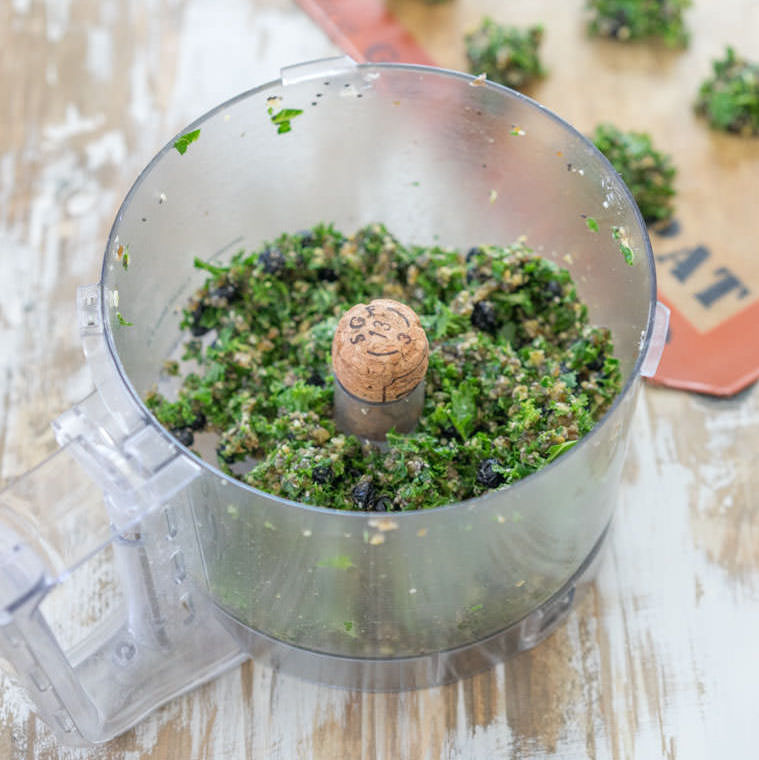 Step Three
Use your hands to form little clusters and place them on a baking sheet. Then, pop them in a 225º oven and go take a nap or something. These guys will take a full 90 minutes to become crispy. The low temperatures are more about dehydrating than baking, and you'll know they're done when the clusters are starting to become crispy on the outside. Don't worry about the middle still being soft: they will firm up as you allow them to cool. Store, refrigerated, in a mason jar for up to a week.
Variation: These clusters are perfect as bite-sized snacks that have a crispy exterior and slightly soft middle. They work great in milk as is, but if you're looking for a more cereal-like texture, simply spread the mixture out on a sheet pan and bake for only about 60 minutes. The clusters will be smaller and even more krispy.
Read this next: Recipe: Vegetable Dumpling
We're in a climate emergency and it's going to take all of us to get out of it. That's why 1 Million Women is building a global community of women committed to fighting climate change with our daily actions. To join the (free) movement just click the button below!

---