When Maria Tiimon Chi-Fang and Jill Finnane were invited to the tiny island nation of Kiribati, they knew that they would be heading to the frontline of the battle against climate change.
Maria, who is originally from Kiribati, and Jill both work with the Pacific Calling Partnership, which has had a long association with the Kiribati Climate Action Network (KiriCAN).
The main purpose of their visit was to help KiriCAN to build up advocacy and media skills among selected young people who have shown leadership on climate change.
Upon being reunited with her family at the airport, Maria had "mixed feelings": "I am overjoyed and excited to see them and as I hug them I know that I am home. At the same time, I feel anxious for what is happening to their future because of climate change."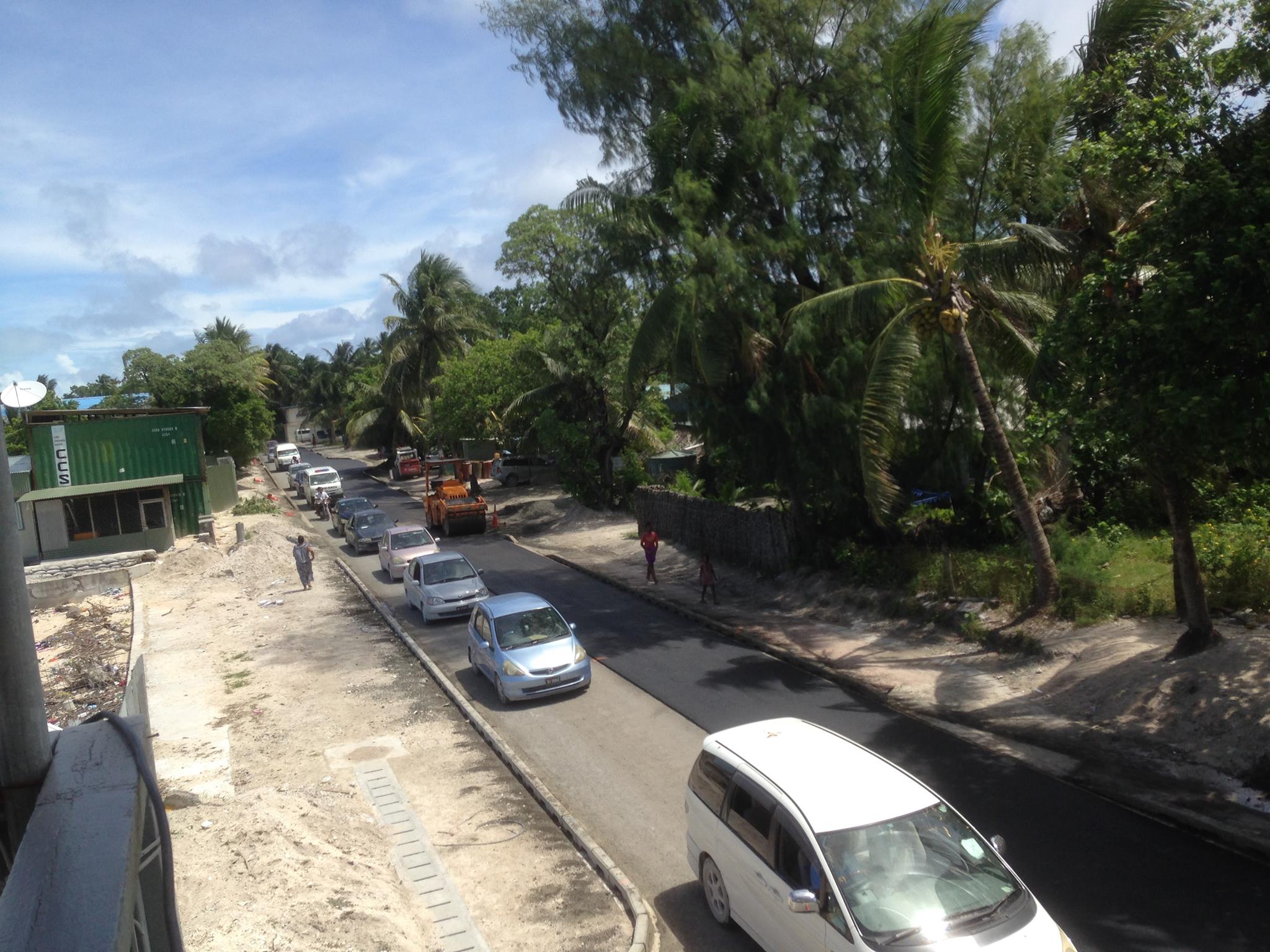 Another challenge for Maria and Jill was adjusting to the traditional gender roles within the island's society. According to Maria, "Women in Kiribati are often considered lower class than men. By tradition women in Kiribati often get less than from the parents than the men. Women are also responsible for the household, and that includes cleaning, cooking meals, taking care of the kids and the whole welfare of the family."
Surprisingly, however, the women, especially young women, are strong leaders within the community when it comes to confronting the challenges of a changing environment.
In one session, a young woman, Teerenga, explains to the group why she wants to engage in climate action: "I want to do this course so I can learn more about climate change and then fight for the future of our children."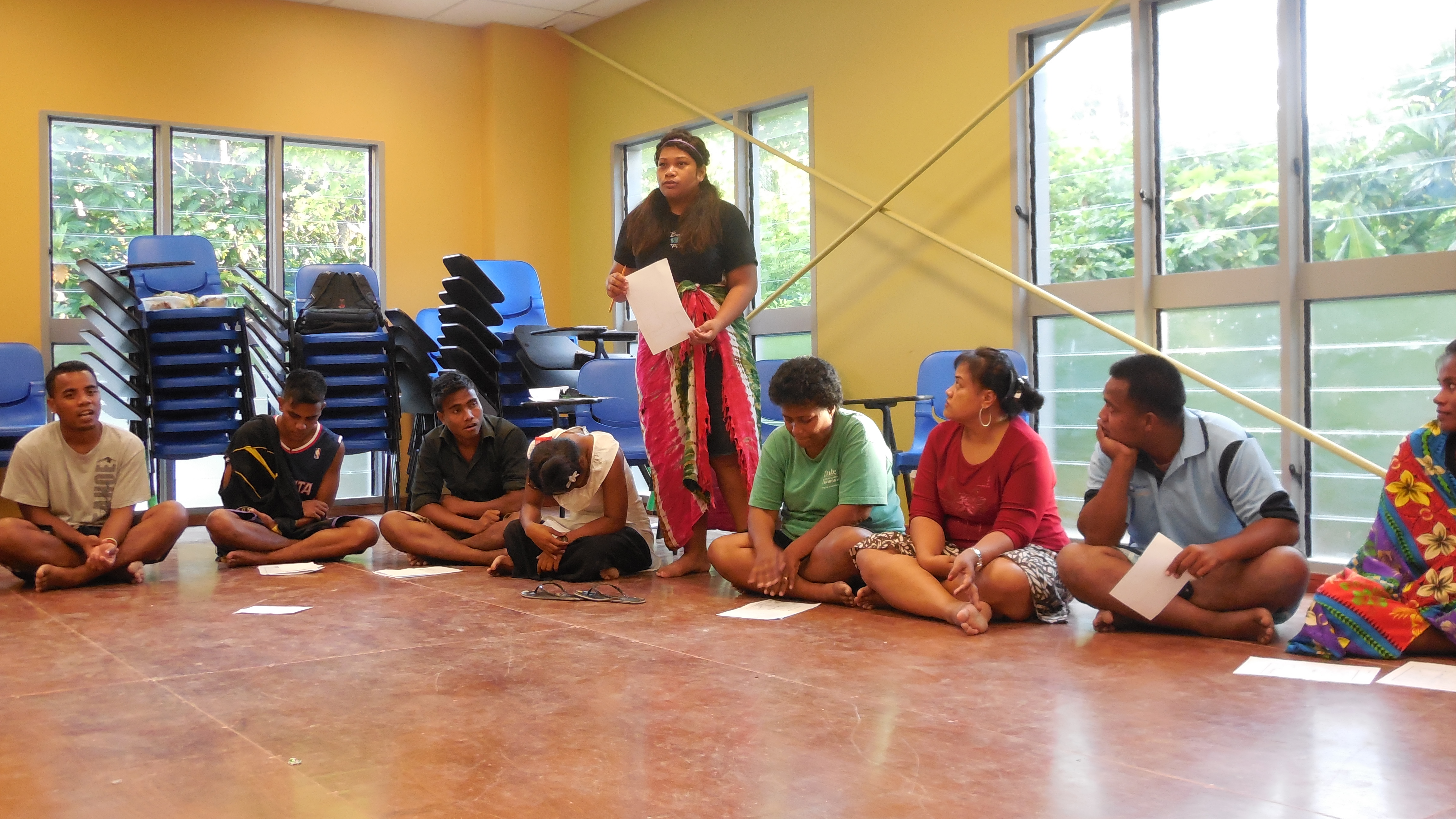 "It touches my heart to see so many young people turn up to the course on leadership and climate change advocacy. In their discussion and sharing they make it clear that Kiribati is their home, and they want to tell the world, especially developed countries that they don't want to migrate – Kiribati is where their heart is."
- Maria Tiimon Chi-Fang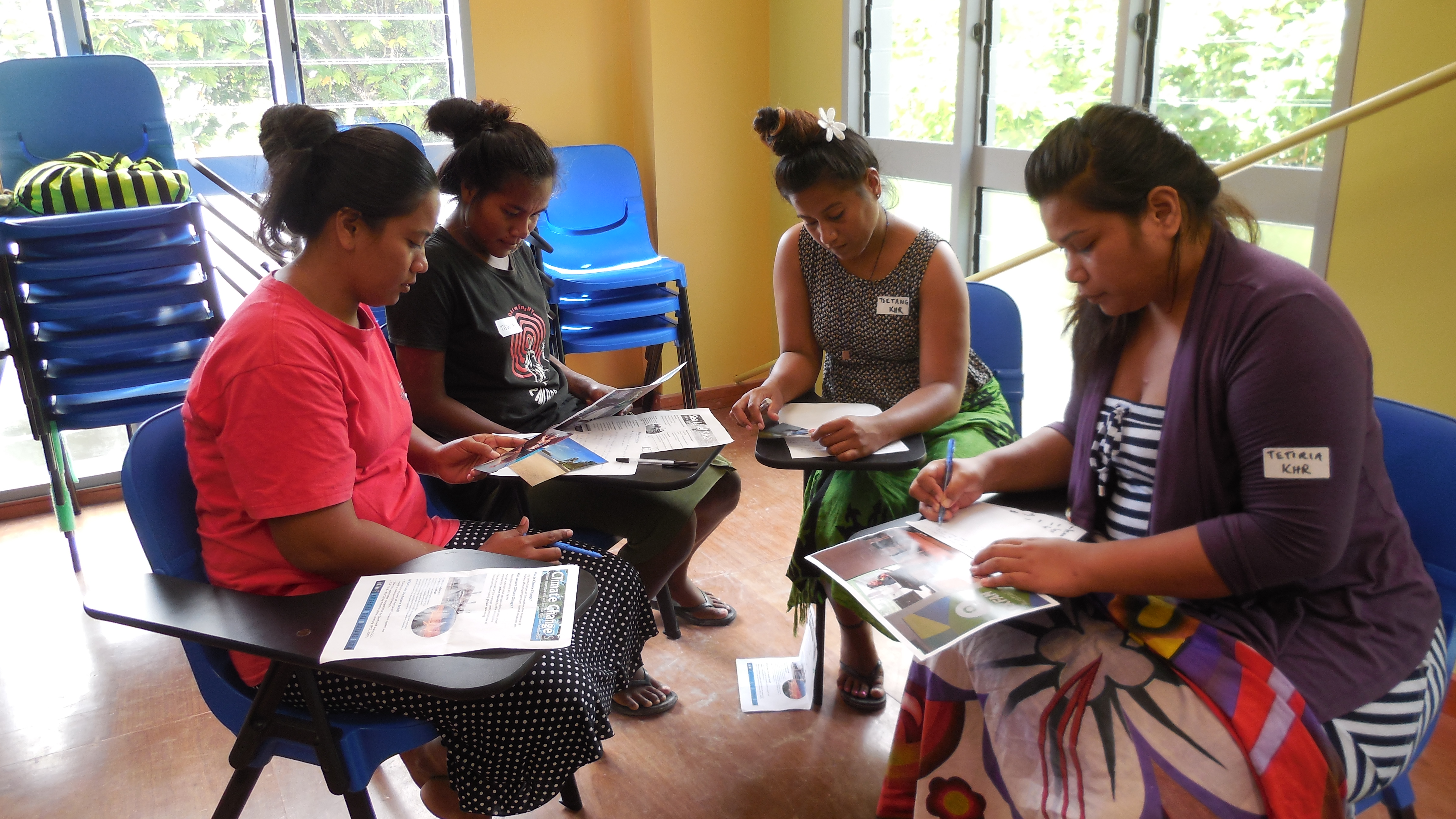 "What really touches me is that when they present on the issue of climate change, they are so knowledgeable about the issue and often speak from their experiences and from their heart," says Maria.
Some film-makers on the island the same time as Maria and Jill ask the young people if they want to move, in order to get away from the threat of climate change.

One young person answers, "No I don't want to move. I love Kiribati my home country and I want to stay here."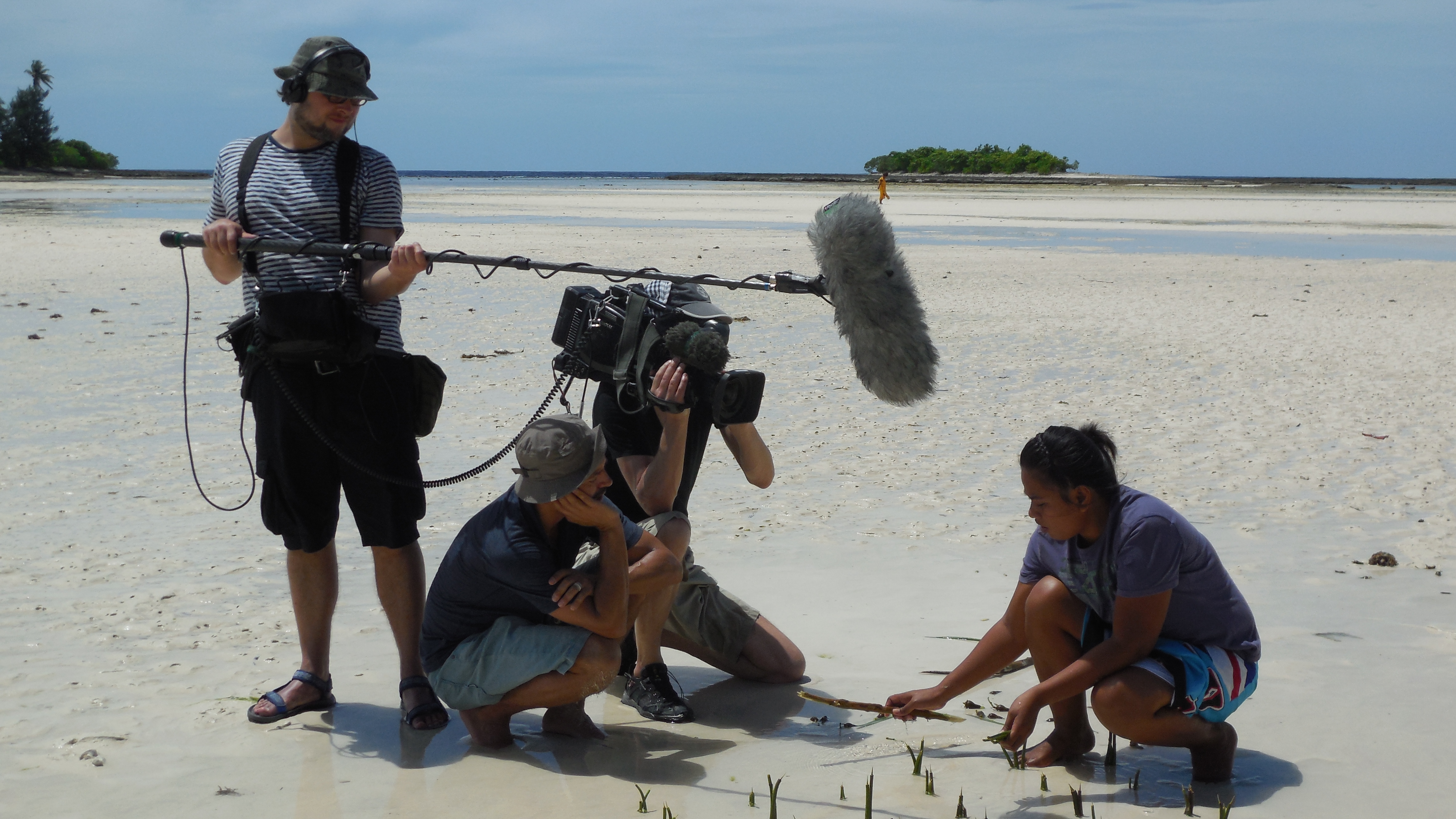 Towards the end of the course, the young people prepare messages for us to take back to Australia and use them to raise the awareness of how climate change is affecting their future, and to show them to politicians.
One message says, "Kiribati is the place of our ancestors. It is the place of love, peace, happiness, hospitality and Christianity. Our cultural values are part of us. We, the children of Kiribati, urge you respected leaders of Australia and the world to help us save our islands as you do for your own children."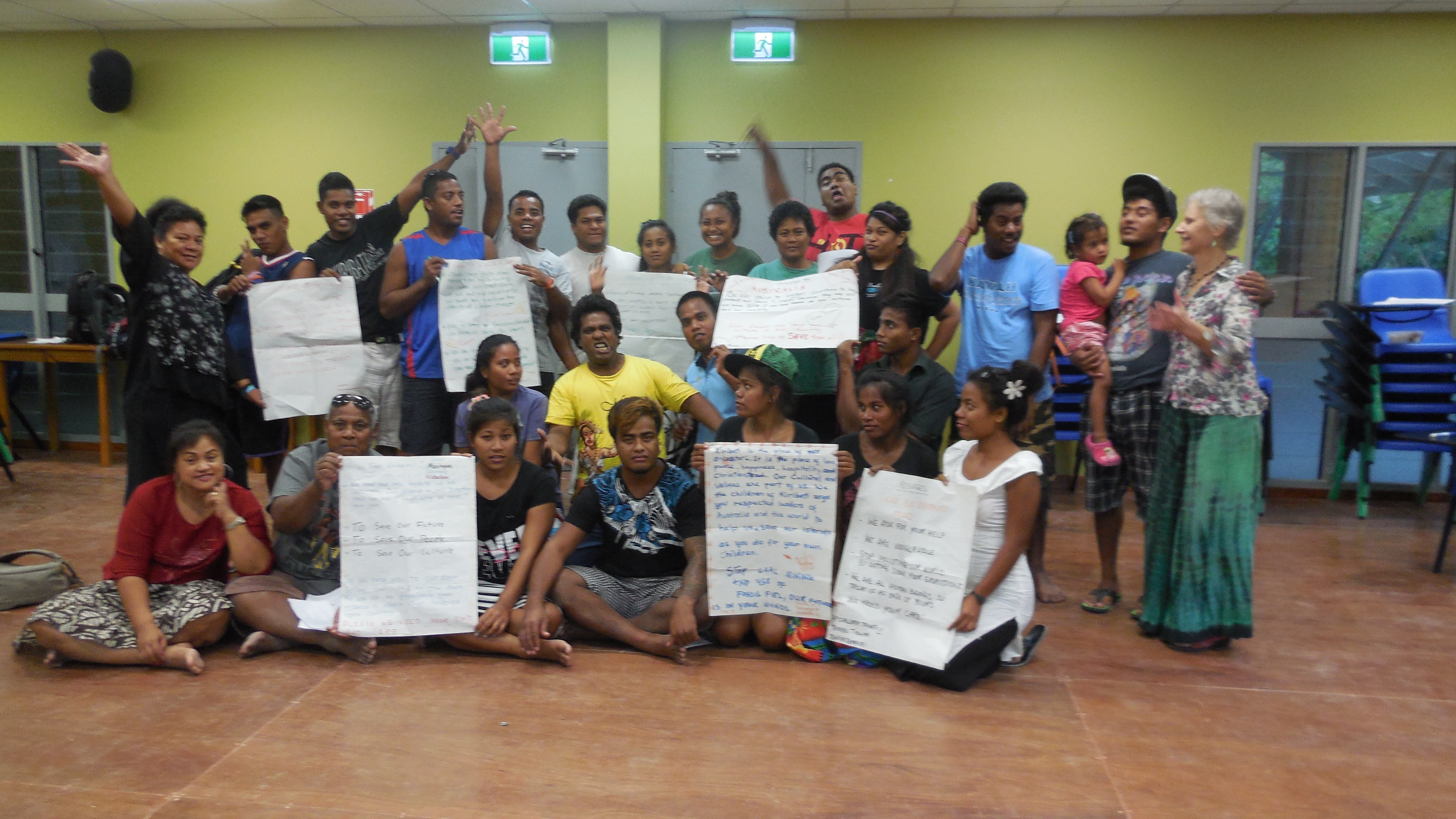 Another, "STOP COAL MINING AND USE OF FOSSIL FUEL, OUR FUTURE IS IN YOUR HANDS"
One particularly poetic message is addressed to the Prime Minister of Australia: "We are tiny, we look up to you as our big brother: Thank you for your sustainable support."
"Help us keep our paradise homelands. Climate change affects many aspects of our lives; including our water, local food crops and soil and most importantly, our health. Help us reduce the effects of climate change."
- Message from Kiribati
For Maria, "this is great work for our people but they need more action and commitment from the developed countries to cut down their greenhouse gas emissions."
WHAT YOU CAN DO
By educating yourself about issues related to climate change, such as the plight of Kiribati's people, you can encourage others around you to choose a low-carbon life.
Start our Carbon Challenge today to minimise YOUR impact on the world.
READ THIS NEXT: Indonesian palm oil fires cause haze that covers 7 countries
Banner image: Shutterstock
Article images: Maria Tiimon Chi-Fang
1 Million Women is more than our name, it's our goal! We're building a movement of strong, inspirational women acting on climate change by leading low-carbon lives. To make sure that our message has an impact, we need more women adding their voice. We need to be louder. Joining us online means your voice and actions can be counted. We need you.

---