An Olympic effort to combat food waste and what it has to do with your grandmother
Left over food from the Olympics is being collected in an initiative which is minimising food waste and feeding Rio's homeless. Refettorio Gastromotiva - or Refettorio Rio- is an effort aiming to create three course meals out of food that would otherwise be sent straight to landfill. It's a large-scale project with 45 chefs working together every night of the Olympics to feed about 100 of the homeless.The project symbolises unity and generosity, with people volunteering their time and the Olympic catering company donating ingredients. But its not just a charity about feeding people, as chefs Massimo Bottura and David Hertz are quick to remind us, its about creating social change and teaching people about food waste. Tania Braga, head of sustainability and legacy for the Rio 2015 Organising Committee for the Olympic games says the project is combatting a "global scale issue." When we think of the Olympics, it's things like this that we want to sum up the largest sporting event in the world.This years Olympics has had an incredible emphasis on sustainability - with initiatives like 100% public transport for workers and spectators. Along with this, climate change was front and centre at the opening ceremony.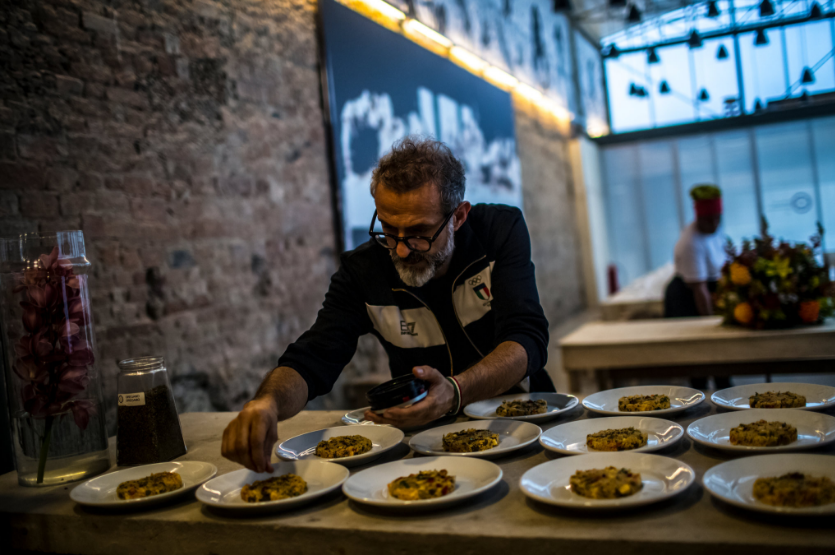 [Image Caption] Bottura serving meal made from repurposed Olympic food. Image Dado Galdieri
The epitome of Olympic Spirit, is something pretty normal for your GrandmotherBottura and Hertz are forced to improvise on a large scale, as the catering company is unable to provide them with advance notice regarding available ingredients. This inability to plan meals in advance stretches the chefs creativity, and the pair say they have been taking inspiration from their grandmothers.Bottura says his grandmothers no-waste style of cooking, which relied on using every part of an ingredient,, is missing from contemporary society. "Don't throw away that piece of meat, don't waste this Parmigiano-Reggiano crust" is a principle which Bottura says has largely been forgotten in industrialised countries where food is readily available. By converting a Grandmother's cooking style on this large scale, Refetto-Rio highlights the devastating extent of food waste.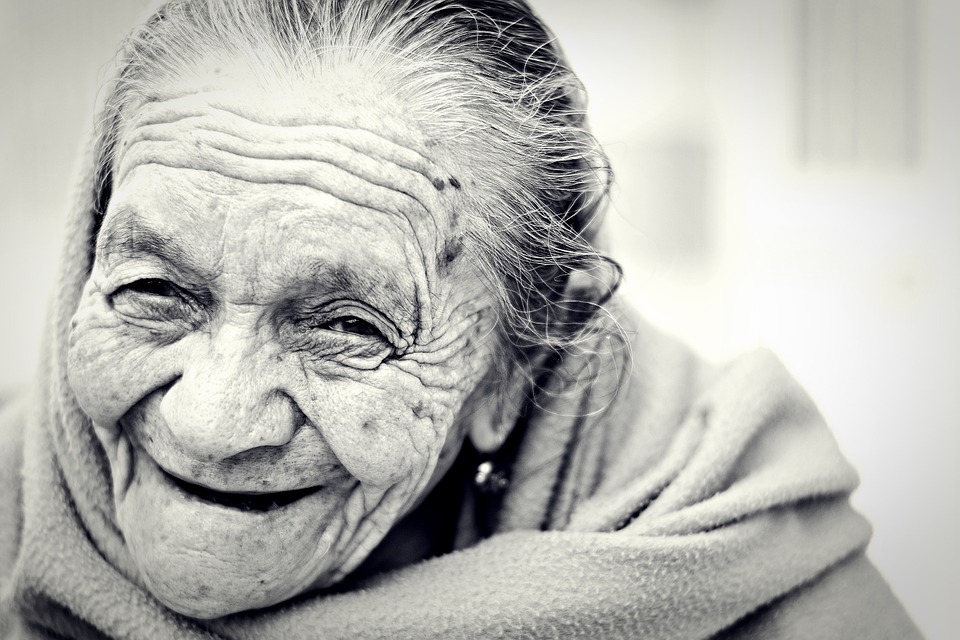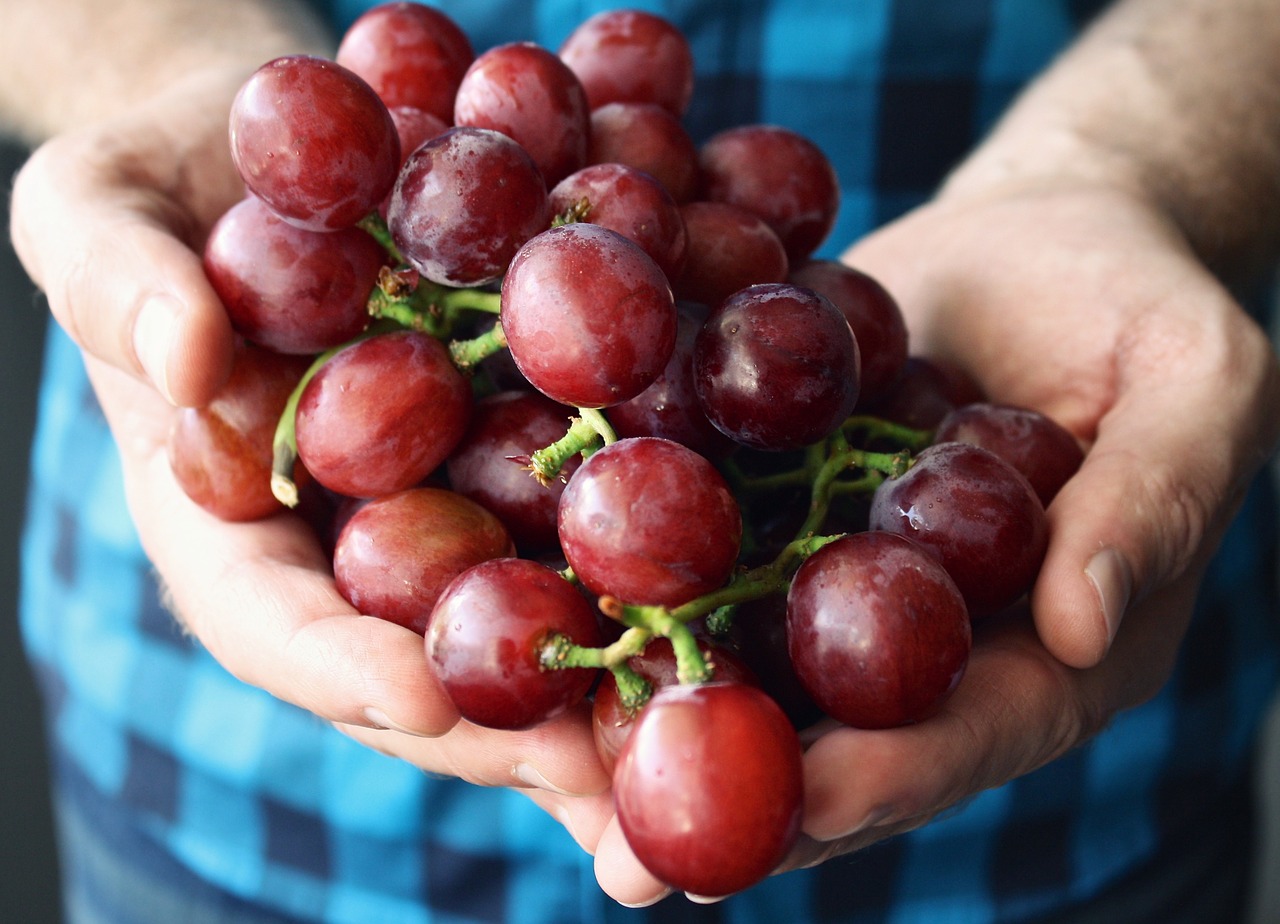 No short term solutions
The Olympics will end in a week, but their legacy for our planet will live on. Aside from the awareness of the problem with food waste generated, the Refetto-Rio initiative will continue, using left-over food from local restaurants, markets and stores. By creating a "buy one meal, give one free" concept, the kitchen hopes to continue in supporting the homeless in Rio. The Rio government has leased the space to Gastromotiva for the next 10 years, allowing the community and social impacts to continue to be felt. There are other Government initiatives to combat food waste that we can celebrate. For example, the German government's "too good for the trash" campaign has pioneered the use of the internet to distribute unused produce, and last year France banned supermarkets from dumping unsold but edible food.
But combatting the issue of food waste is something that we can get personally involved in too. Choosing to cook with your grandmother in mind is something we can easily begin to do. Just by choosing a recipe that uses the entirety of an ingredient, or writing a menu to make sure we only by food that we need, we can make a big impact on the global issue of food waste.



Bottura said he hopes the Refetto-Rio project will be repeated around the world, wouldn't it be wonderful if it was emulated in our kitchens!
We've compiled our top tips for reducing food waste here - let us know if you have anything else to add!

images: Pixabay
1 Million Women is more than our name, it's our goal! We're building a movement of strong, inspirational women acting on climate change by leading low-carbon lives. To make sure that our message has an impact, we need more women adding their voice. We need be louder. Joining us online means your voice and actions can be counted. We need you.
---