More than 190 countries are represented at this year's climate summit in Paris. Many have already submitted their formal pledges and a small group are choosing to remain silent.
The Climate Institute has released an interactive map that shows how each represented country is planning to tackle climate change.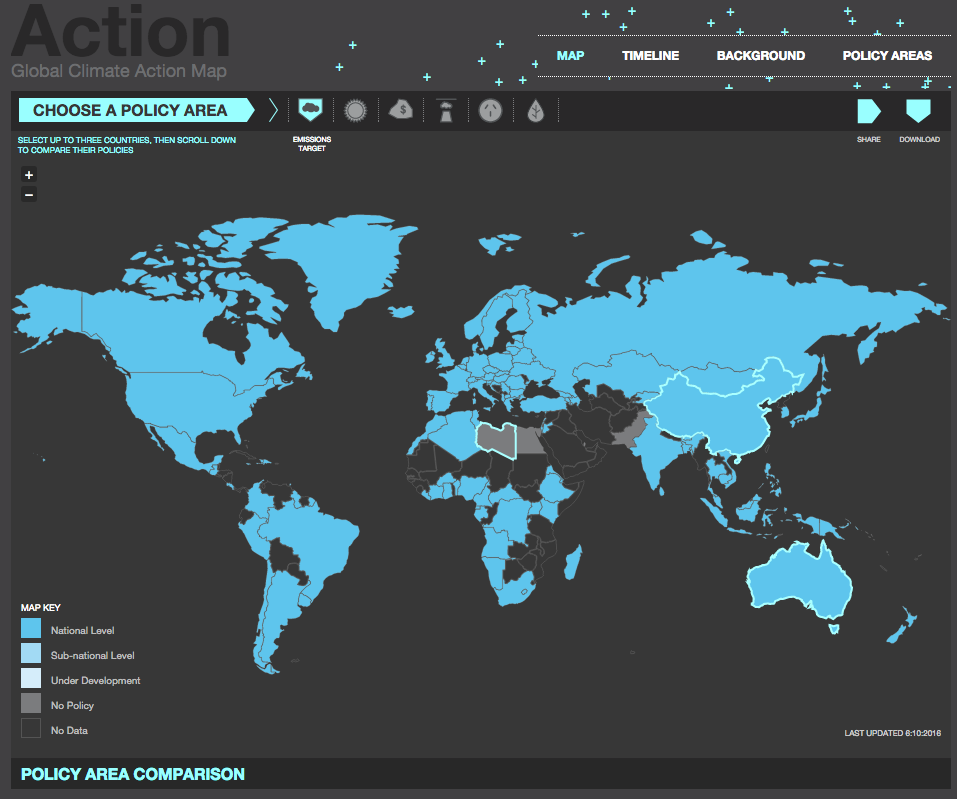 The resource allows you to choose a policy area from the categories of: emissions target, renewable energy target, carbon price, emissions standards, energy efficiency, and forest & farming emissions, to see where your country stands.
You can also scroll through the climate timeline to see who took action and when.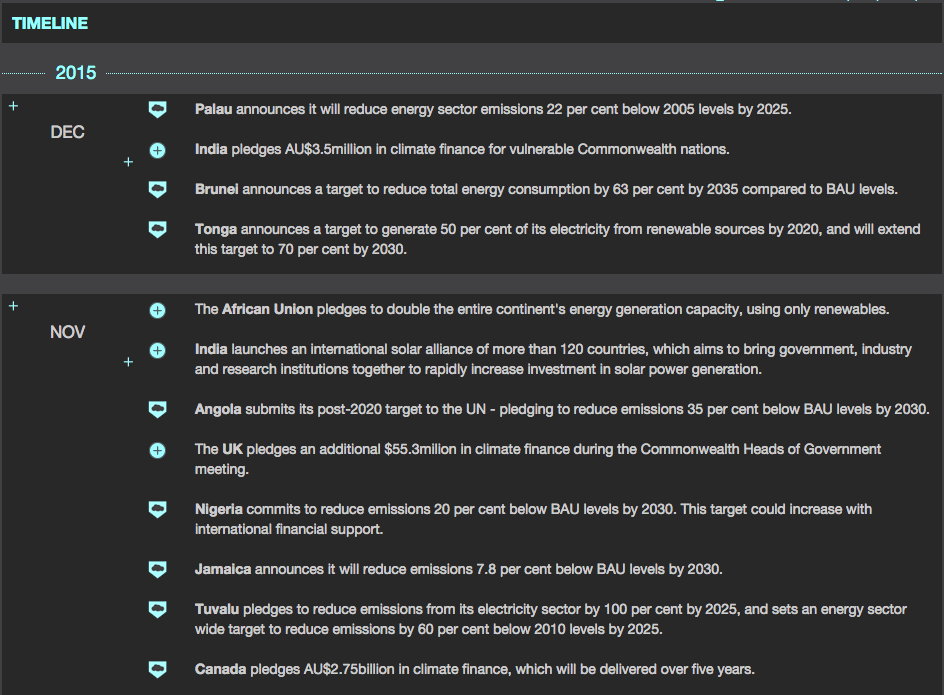 To explore the map click here.
READ THIS NEXT: COP21 Update: Art and Activism playing out on the streets
READ THIS NEXT: COP21 Update: Turnbull takes fire, major solar announcement, tech giants step in
READ THIS NEXT: [Images] Thousands of empty shoes are left in place of cancelled Paris March
YOU'RE THE VOICE - Our anthem from women for climate action and hope
With a vibe of hope building that the nations of the world will agree on a breakthrough climate change treaty in Paris this December at the UN Climate Conference (COP21), we have an opportunity to influence world leaders in making decisions that will safeguard the world for future generations.
To do this, 1 Million Women transformed John Farnham's much-loved song, 'You're the Voice' into a powerful anthem from women for climate action and hope. Using the power of music, we want to inspire every woman, man or child to ADD THEIR VOICE - #IMTHEVOICE - to our anthem and form a united call to world leaders for strong action on climate change.
Will you watch the powerful video and add your name?
With your help, we can capture the attention of governments and stand as a clear call for climate action and hope.
---