We love a feel-good story, especially when it's about individuals taking action on climate change
As the Nigerian housing crisis worsens, locals have been adapting traditional building techniques to a new material: plastic bottles. These residents are helping to reuse some of the massive amount of plastic that would otherwise end up in landfill (or the ocean).
We've seen some incredibly creative uses of recycled plastic, from sculptures to running shoes, but these homes are really something else!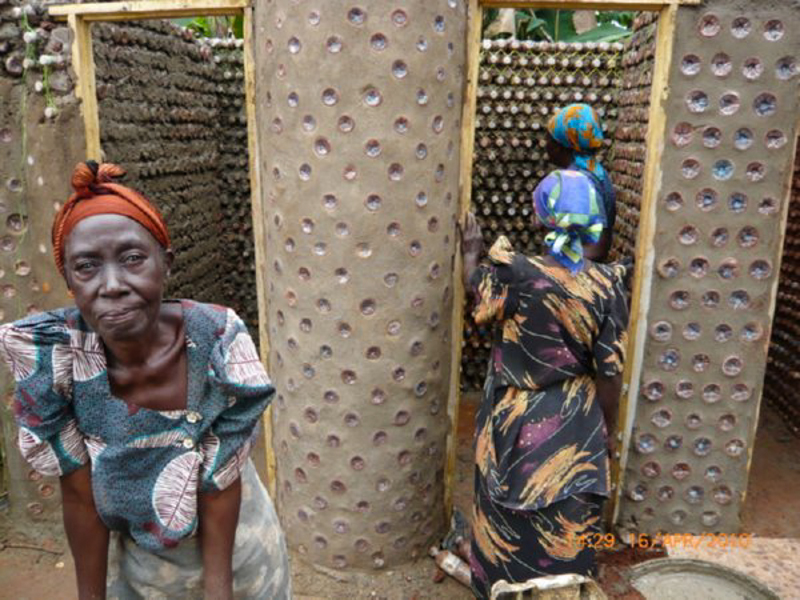 By filling the bottles with sand, then binding them together with mud and cement, strong, solid walls are formed. They can be used to make homes up to three stories, using over 14,000 bottles! With over three million such bottles thrown away every day in Nigeria (and 130 million per day in the U.S.), there is an abundance of building material available for these thrifty builders.
According to True Activist, "These colourful homes are bulletproof, fireproof, and can withstand earthquakes. They also maintain a comfortable temperature, produce zero carbon emissions, and are powered by solar and methane gas from recycled waste".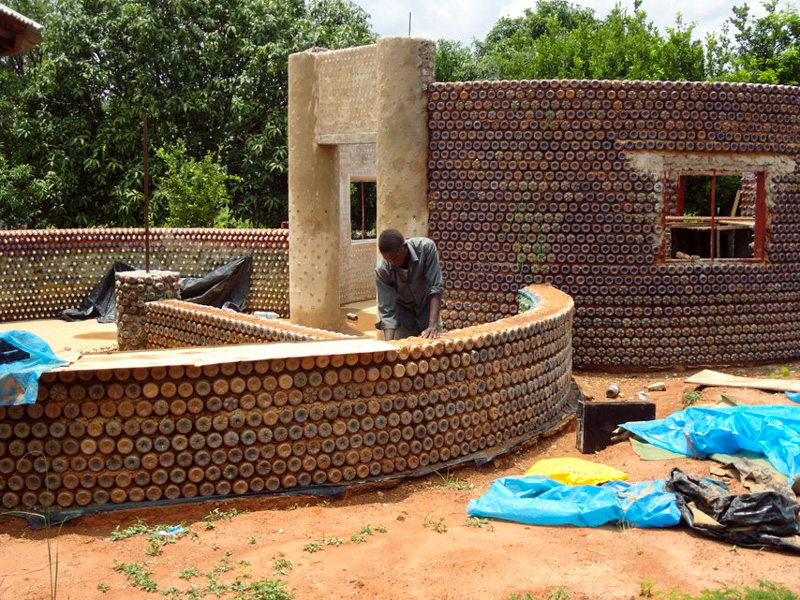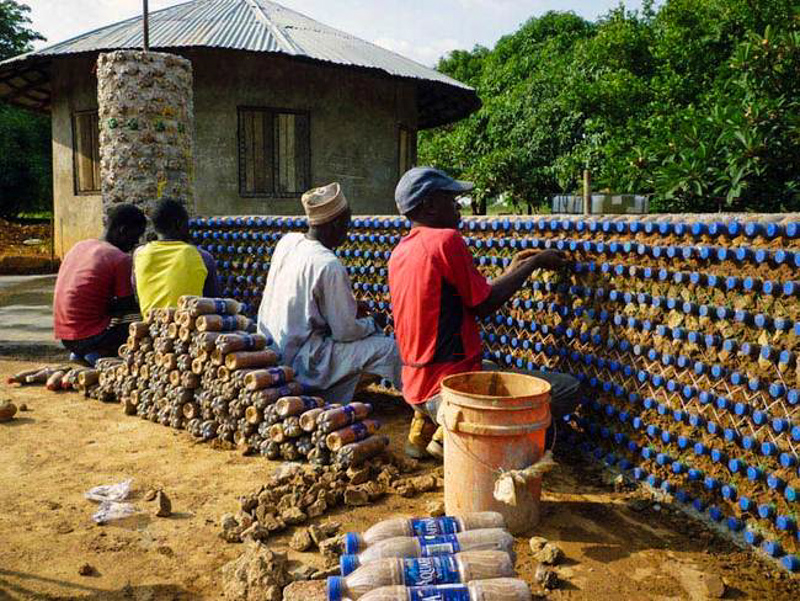 The houses form part of a joint project by The Developmental Association for Renewable Energies (DARE) and London-based NGO Africa Community Trust. The project has been heralded as a massive win for both social and environmental sustainability, addressing both homelessness and sustainability.
With plastic turning into homes, fewer tonnes of waste will be doomed to sit in landfill, where it fails to biodegrade. In addition, the incorporation of solar panels and methane recycling systems means that the houses will be essentially carbon neutral.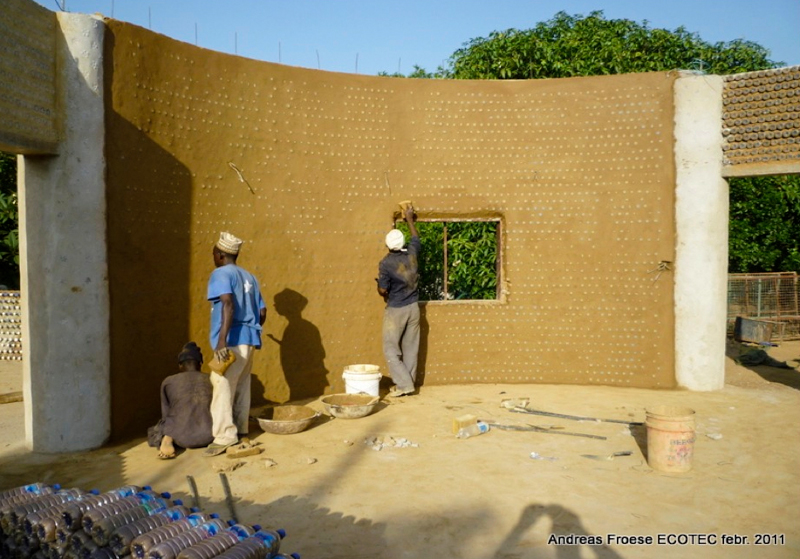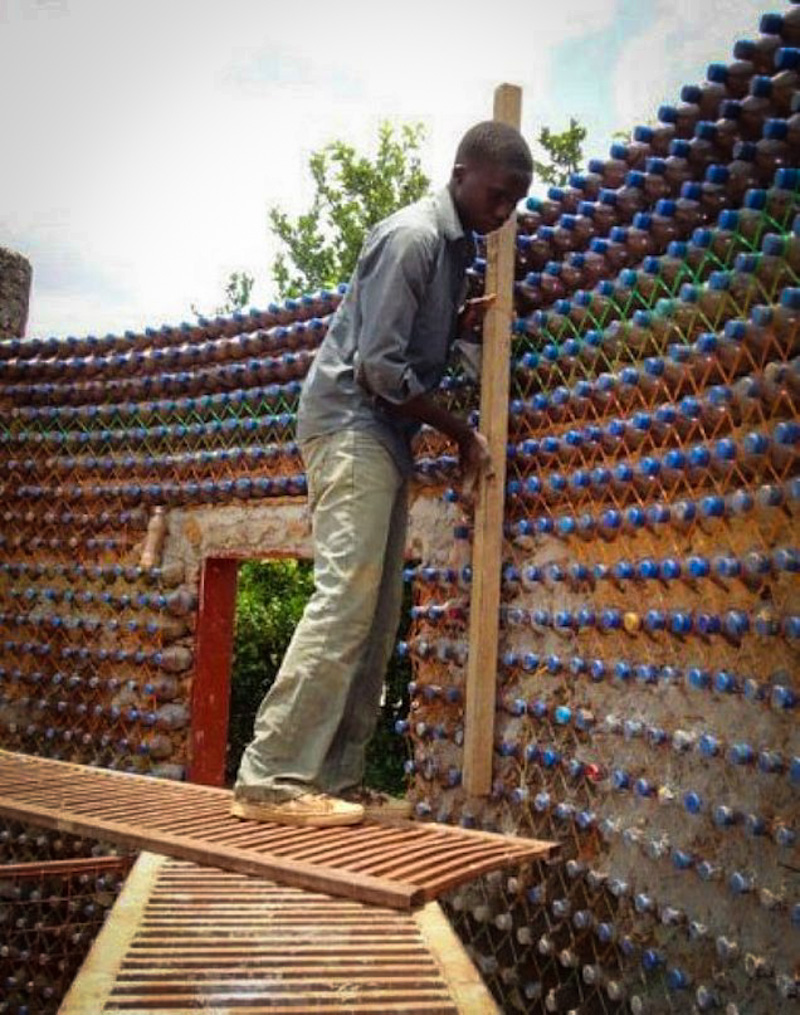 We hope that inspirational projects such as these will encourage designers and builders all over the world to look at recycled materials as a beneficial choice for housing, especially when addressing homelessness and refugee crises.
Images: Andreas Froese/ECOTEC

READ THIS NEXT: Clever illustrations show the link between everyday habits and climate change
1 Million Women is more than our name, it's our goal! We're building a movement of strong, inspirational women acting on climate change by leading low-carbon lives. To make sure that our message has an impact, we need more women adding their voice. We need to be louder. Joining us online means your voice and actions can be counted. We need you.
---