How can we build our homes for a more sustainable, low-carbon future?
A sustainable home is one that is more liveable, healthier, saves you money on water and energy bills, is constructed using environmentally efficient materials and thereby reduces its environmental impact, and is useable for you throughout all the stages of your life.

Does your current (or future) home make the grade?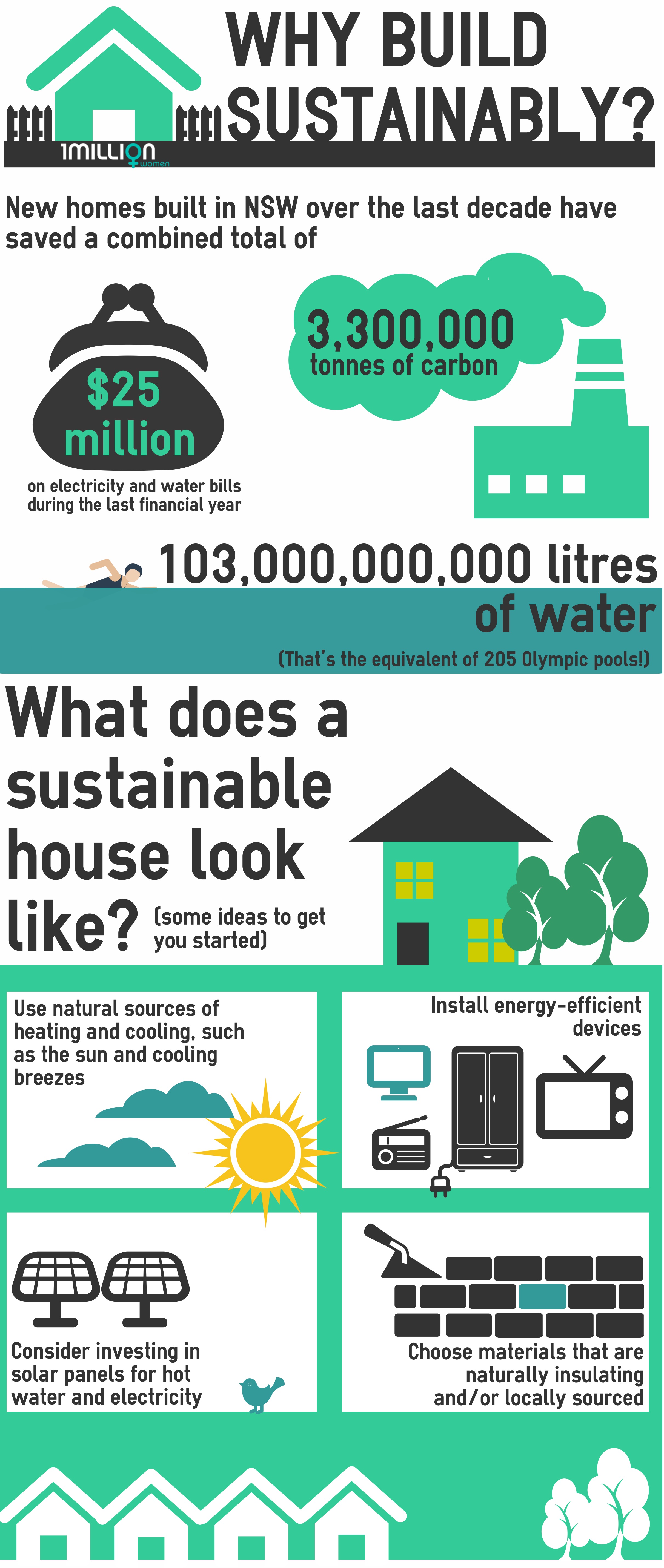 Where to find out more:
Your Home: An Australian Government site dedicated to informing you about how to create a more sustainable home
World Wildlife Fund's resource kit on Green Building Design
Tips and tricks over at Envirotecture
You might also like to check out our Powershop campaign. Powershop is the first and only carbon neutral electricity retailer and they offset 100% of the carbon associated with your electricity use at no extra cost to you.
We're building a movement of women fighting climate change through the way we live.
Join us and be counted.
---