Living a sustainable lifestyle that doesn't put too much pressure on our environment is really not as hard as it seems. Here are 4 really simple tips for ethical living for the time-stressed, space-constrained individual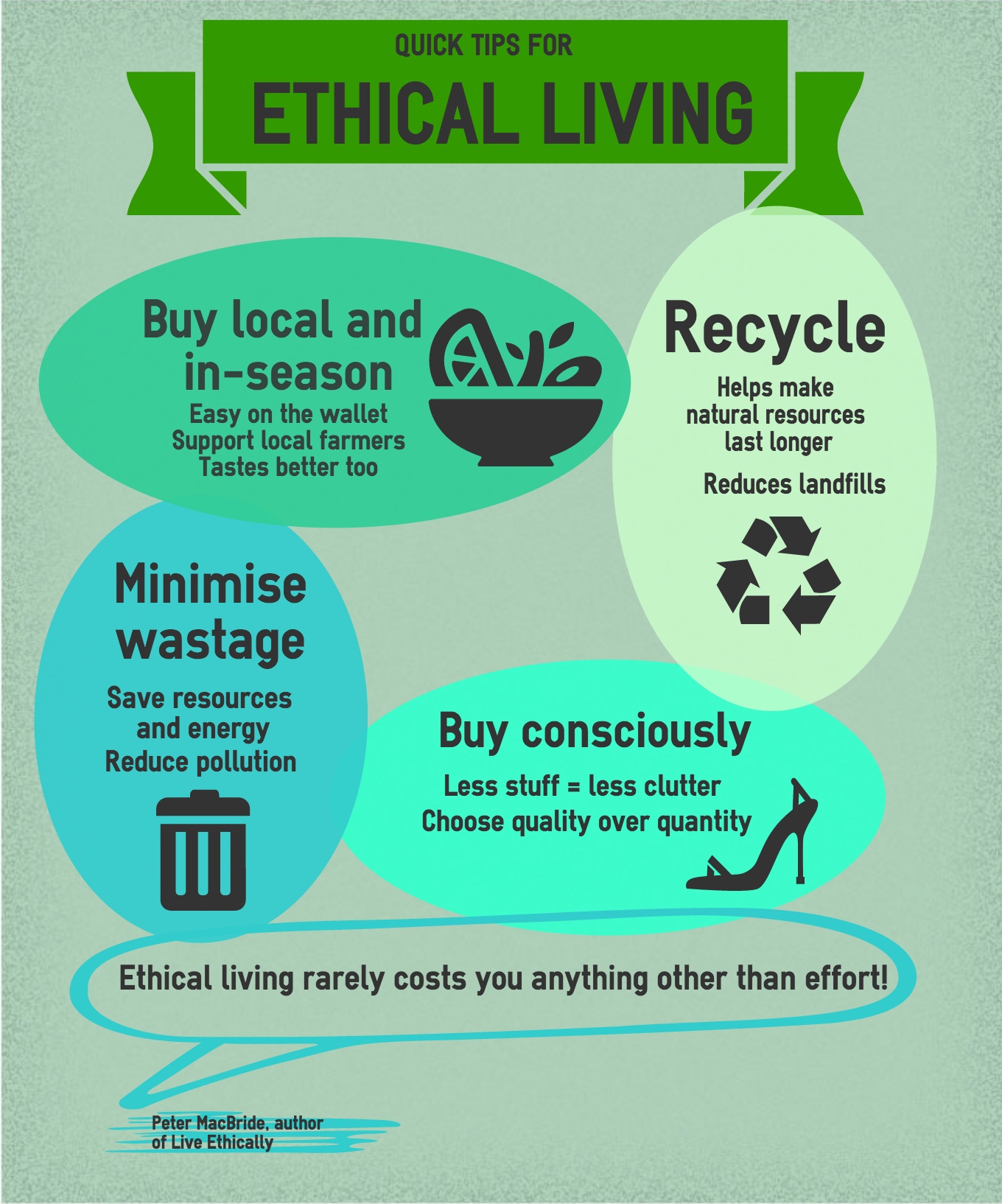 Buy local and in-season
It's spring time here in Australia! From asparagus to blood oranges and zucchini (oodles of zoodles anyone?), this is when an abundance of fruit and vegetables become available. Buying local and in-season means that the produce travel less distance from the farm to your table so you get the best of what's available taste-wise and price-wise. Check out our handy guide to fresh seasonal spring produce.
If you want to go a step further, consider starting a compost bin in your backyard to turn all the bits and ends into natural fertiliser.
Recycle
In Australia, we consume around 3 million of single-use coffee pods a day. 95% of these are not recyclable which means they are sent to landfills to sit there forever. While we hope that someday, these coffee pods and takeaway coffee cups will made from biodegradable materials, we can take a stand against this single-use mentality by investing in a reusable coffee cup for our daily brew.
Minimise wastage
Food waste is a big issue not only in Australia but also worldwide. Do you know humans never eat almost 40% of all food? That's a ridiculous amount given that food insecurity and starvation is a real issue around the globe. The United States are starting to take implement laws to reduce food wastage and hopefully more countries will follow suit.
Buy consciously
Approximately 80 billion garments are produced new every year. Can you imagine the amount of resources needed to create this much garments for the fashion industry? By shopping consciously and buying less, we consume only what we need and nothing more. We suggest fixing stuff instead of dumping them (psst, it's good for your wallet too).
1Million Women is more than our name, it's our goal! We're building a movement of strong, inspirational women acting on climate change by leading low-carbon lives. To make sure that our message has an impact, we need more women adding their voice. We need to be louder. Joining us online means your voice and actions can be counted. We need you.
---