IKEA reveals futuristic sustainable kitchen at Milan Design Week
Can you imagine living without a fridge?
This power-hungry device needs requires a constant power source, likely using more energy than another other appliance in your house. But surely it's a necessity, right?
Wrong. During Milan Design Week, IKEA is showing us their dream for sustainable kitchens of the future, and there's not a fridge in sight.
The Concept Kitchen 2025 gives us a sneak peak into what the next ten years holds in terms of making our behaviour around food more environmentally friendly:
The exhibition is just one part of an ongoing investigation by IKEA into how people's relationship to food is changing. It serves to tangibly show what we might be doing in 2025: how we'll be growing our food, storing it; how we'll be cooking, eating, living and working in the kitchen. (Concept Kitchen 2025)
The project was developed through collaboration between IKEA, IDEO and design students at the Ingvar Kamprad Design Centre at Lund University, and the Industrial Design department at Eindhoven University of Technology. IKEA asked the students to consider the world ten years from now and ask themselves, what will our relationship with food look like? How can we promote a healthier, more sustainable lifestyle?
The Concept Kitchen has a whole range of gadgets and innovative designs to create a sustainable and modern space in which to whip up your latest creations (or fix a midnight snack).
The concept encourages users to buy their produce fresh and local, which reduces the need for storing supplies for days (and weeks) on end. Shelves made from "intelligent timber" cool your perishable groceries, eliminating the need for an energy-guzzling fridge. Less perishable foods such as potato, garlic and onions are stored in terracotta containers, an eco-friendly solution that has been use for centuries for this purpose.
(Image sources: Concept Kitchen 2025)
This "smart table" not only helps you to prepare your meals, but also helps to reduce wastage of food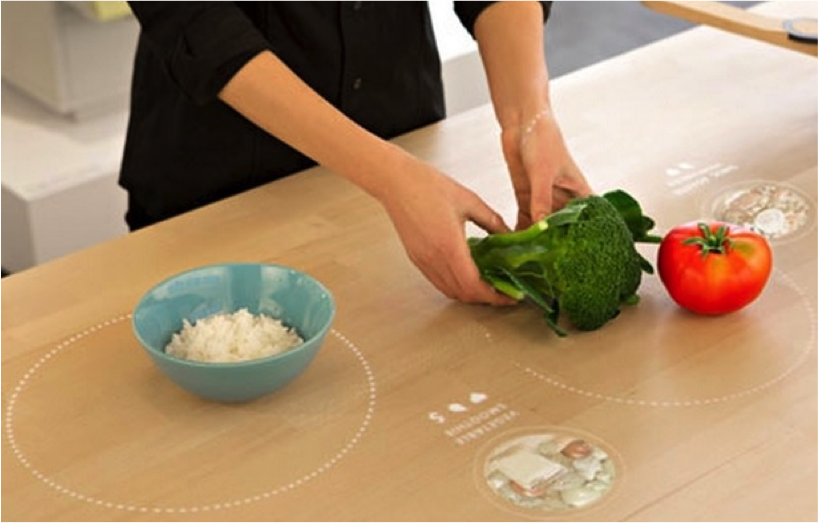 An indoor recycling station helps to remind you to separate your rubbish.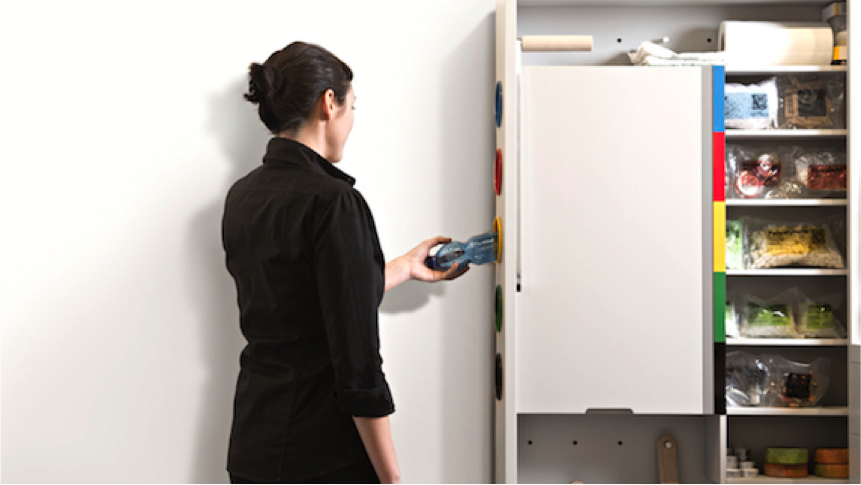 Gray water is reused where possible, helping to preserve clean water for drinking. There's even room for growing food indoors!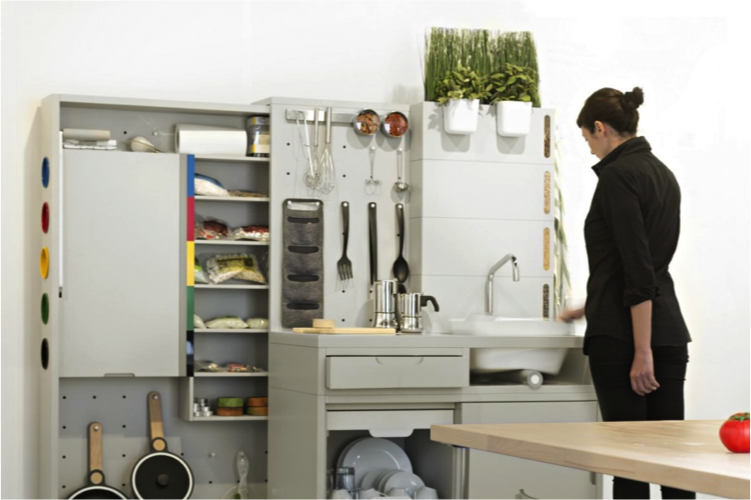 Key themes for kitchens of the future
Another outcome of the project has been promoting the six themes that the team believes are crucial to understanding how people will behave around food in ten years.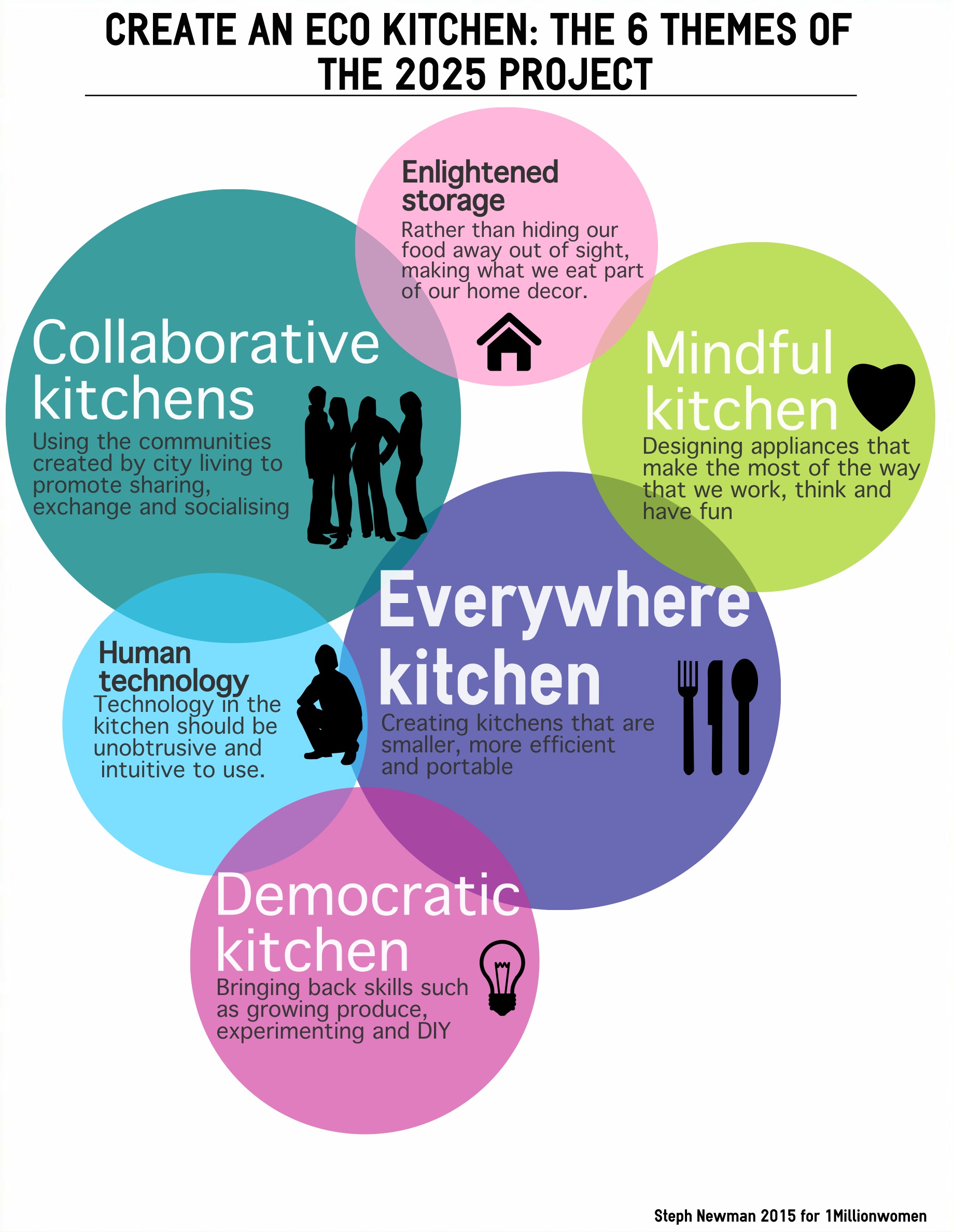 ---