While sharing goods has always been a common practice among friends, family and neighbours, in recent years, the concept of sharing has moved to a new level, one which might just change the world...
Terms such as "sharing economy" and "collaborative consumption" are the new buzzwords, and it's not just a passing fad.
The "sharing economy", is "where people use websites and mobile applications, or apps, to rent, lend, and swap goods and services with one another rather than buying them from shops or commercial companies" (source).
Some examples you might have come across might be AirBnb, Uber, Freecycle and Gumtree. You might not have even realised at the time that you were participating in so-called "collaborative consumption".
So what's the big deal with sharing? While it's not a new concept, the thing that's getting economists excited is the rising popularity of these services, partly due to the ability of websites, apps and online forums to connect people around the world. Sharing no longer just means swapping vegetables with your next door neighbour: you can buy a jumper on Etsy from someone across the world and rent a holiday home in another state via AirBnb.
1 Million Women is empowering women and girls around the world to lower their impact on the planet. If you love what we do, please support our work by donating a couple of dollars. For the price of a cuppa, you can help us inspire millions more! (click to donate)

Why is sharing good?
Because its a form of "collaborative consumption" which benefits the environment by reducing the pollution and energy used in relation to overconsumption and buying new. But also, it allows owners to gain something from underused assets.
Many people own things that they never or rarely use, from appliances, to cars, to things as obscure as a field in rural Australia. Through sharing, we can actively be a part of stopping patterns of overconsumption, and also save the unused stuff from being thrown away and ending up in landfill. So could sharing be the new buying? and how can you get involved?
According to April Rinne, a United States-based sharing economy consultant and World Economic Forum Young Global Leader, "there is no question that the sharing economy can help a society be more sustainable". By encouraging individuals to share, swap, rent and barter instead of buying new, resources and energy consumption is reduced, which has a benefit for the environment.
Sharing your home by renting out that spare room, for example, helps reduce water and energy use, as well as the number of resources needed to provide accommodation. According to Eco Business, "In North America, Airbnb properties used 63 per cent less energy than hotels per guest night, enough to power 19,000 homes for a year. They also consumed 12 per cent less water than hotels, which resulted in savings of 270 Olympic-sized swimming pools in 2013."
Collaborative consumption is also good news for the economy, with predictions that the sector will be worth US$335 billion by 2025. Seems like a smart investment!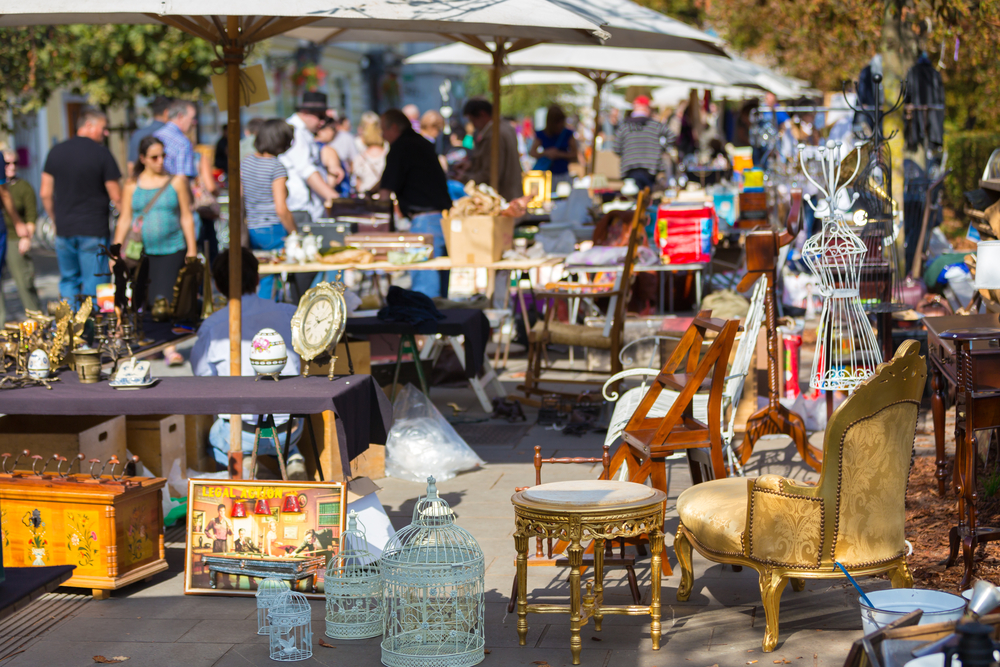 How you can join the sharing economy
Chances are that you've already participated in collaborative consumption without knowing it, but here is some inspiration to get you thinking about how you can reduce your environmental impact (and even make some extra cash!) by getting involved in sharing communities:
Swap, sell or give away used goods instead of sending them to landfill
Next time you're doing a spring clean, slash the amount of stuff you're sending to the tip by first trying to rehome your preloved goods. Websites such as Gumtree (for Australians) and Freecycle can be a great way to do this, otherwise donate to local charities or community organisations.
Rethink buying newWhile there will always be items you'll want to purchase new (such as underwear, bed sheets etc.), challenge yourself to seek out second-hand or upcycled product where possible. For example, you might find a great jacket at an op shop, or discover a local flea market where you can pick up some second-hand décor for your home.
Share the journeyTravel can be a great opportunity to meet new people, so why not engage in some collaborative consumption while you're at it? Rather than opting for a hotel room, consider staying and travelling with friends, family or locals. Check out AirBnb and Couchsurfing for accommodation, while sites such as Rome2Rio can inspire you to switch carbon-intensive plane trips for alternatives.
Do you have a great sharing tip? Let us know in the comments below!
READ THIS NEXT: 4 books that will help you to reduce your carbon footprint
....OR THIS: 7 simple tips for minimalist living

Images: Shutterstock
1 Million Women is more than our name, it's our goal! We're building a movement of strong, inspirational women acting on climate change by leading low-carbon lives. To make sure that our message has an impact, we need more women adding their voice. We need to be louder. Joining us online means your voice and actions can be counted. We need you.
---