I would like to think I am quite a conscientious consumer, constantly on the look out for more sustainable ways of living. Like many of our readers, I often do extensive research into products and companies in order to make an informed choice that is not only safer for me, but also, the planet.
I give myself a big old pat on the back for all the responsible choices I make, that is, right up until it is time to dispose of the used product. I find myself coming seriously unstuck, my research wasted by the simple fact that I have no idea what to do with the end of life product and I find this to be especially true for personal care and beauty products. All the effort of finding a lip balm that is non-gmo, vegan, cruelty free, all natural, fair trade only to be left standing there with the empty product packaging that I can't bring myself to simply throw it in the bin.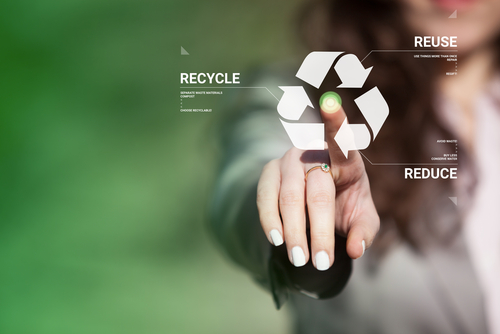 So what is the modern woman to do? I still want to enjoy ethical and natural personal care products, but the packaging of these products often leaves me feeling a lot like that time I dropped and my brand new blush, smashing it to smithereens – heart broken.
Then I discovered TerraCycle. With a company tag line of "eliminating the idea of waste", I was immediately intrigued. TerraCycle is an innovative recycling company that has become a global leader in hard to recycle waste. They run numerous free, national recycling solutions for a variety of notoriously difficult waste streams, which are funded by conscientious companies around the world. Simply choose the program(s) you'd like to join; start collecting in your home, school, or office; download free shipping labels; and send in your waste to be recycled. You also earn reward points for every item you recycle and these points can be redeemed in the form of a cash donation for a school or favourite non-profit! So far globally this has translated in over $15 million in donations, which is pretty impressive!
Read more: Every recycling question you have answered by a pro!
Read more: The dos and don'ts of recycling plastic.
Whilst they offer programs for a variety of waste streams, I was most interested in the beauty products program; this was the waste stream I felt I had no solution for. I set up a box in my bathroom, rallied my roommates, started collecting all our empty containers (with 3 girls in the house this took no time) and sent it away to be recycled! Another great part of the program is that it is not brand specific, even though L'Oreal funds the beauty product program here in Australia, you can send in any brand of product.
In the spirit of Planet Arks National Recycling Week, I would definitely recommend jumping onto the TerraCycle website specific to your location (they operate in 21 countries!) and seeing what hard to recycle waste streams you can sign up to and start collecting for!
Happy Recycling!
Images: Shutterstock
Read this next: 4 ways to help you partner develop planet-friendly behaviours
We're in a climate emergency and it's going to take all of us to get out of it. That's why 1 Million Women is building a global community of women committed to fighting climate change with our daily actions. To join the (free) movement just click the button below!

---