Coffee cups, chip wrappers and where the hell can I charge my iPhone? It can be hard to road trip sustainably but not if you prepare properly, says author and digital nomad, Amy Molloy.
A friend of mine recently posted a photograph of the boot of his car on Facebook because he wanted to 'waste shame' himself. James* is a yoga teacher who spends his day driving between Sydney studios but the boot of his car didn't exactly match his clean-living lifestyle.
Amongst the rolls of yoga mats was a rubbish tip of detritus, including nine takeaway coffee cups, eight empty cartons of coconut water of varying sizes and the tell-tale plastic domes of smoothie cups with their plastic straws still sticking through the holes. "This is bad, right?" wrote James, already knowing the answer.
The thing is I get it. My fiancé and I spend a lot of time on the road, partly for work and partly for pleasure. I have in the past arrived at my final destination with my legs ankle-deep in single-use plastic, chip wrappers and coffee cups.
When you're driving through the middle of nowhere, it can feel like the only place to eat is a roadside trailer which only serves deep-fried food in polystyrene. But, there is another way to road trip sustainable, as I've discovered from trial and error.
So before you set off on your next trip add these items to your car kit. The best bit? These strategies will save you money as well as saving the planet. (Side note;. Joost Bakker, if you're reading this, please open a chain of Aussie roadside diners!)
Have a liquid lunch

When I was a child I used to get so embarrassed when my mum would bring a thermos flask of tomatoe soup to the cinema. Now I get it! The trick to a sustainable road trip is preparation, but this doesn't have to be a long, time-consuming process. Soup is the ideal road trip snack (easy to sip, easy to digest and oh so cheap)
How to pack it? My recommendation is Klean Kanteen's vacuum insulated mug, which keep hot drinks warm for up to six hours. I once drove from Sydney to Byron Bay with a chai tea in a Klean Kanteen flash and it was still tepid when I got there! I also always travel with my Sea to Summit collapsable plate, bowl and mug set, so I can BYO crockery in any takeaway joint!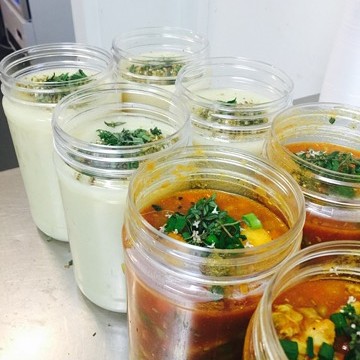 [IMAGE:Grassrootsfood]
Wipe it right

Sorry if this is TMI but I want to talk alfresco toilet habits. Lets face it, when you're driving in the middle of nowhere sometimes there isn't always a convenient bathroom and there's nothing worse than stumbling across a trail of toilet paper on a beautiful nature trail. That's why I never travel anywhere without GAIA Natural bamboo baby wipes. They're made from 100% organic bamboo cloth, are alcohol free and have been independently tested to biodegrade in 14 days.
Of course, that doesn't mean you should forget your outback etiquette! Use sparingly, bury deeply and put a rock over your mound of dirt to deter animals. They're also perfect for a 'baby wipe bath' when your back starts to stick to the driver's seat on a sunny day.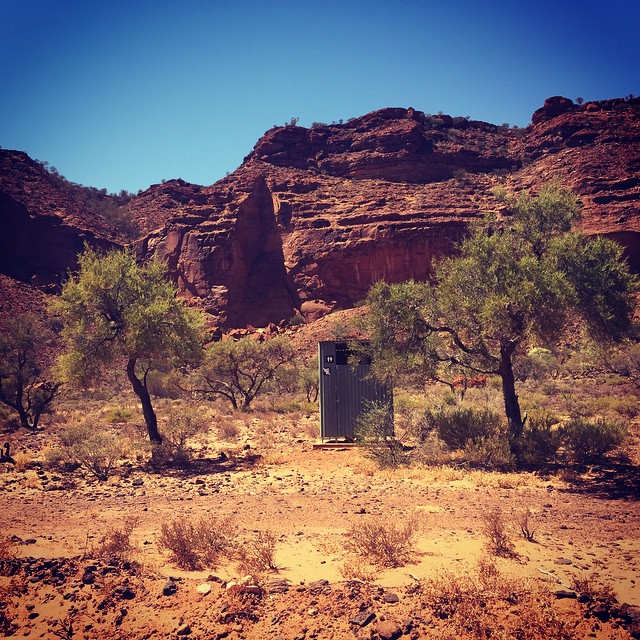 [IMAGE:__.renee.__]
Be a solar searcher

In the past I was sometimes (often!) lured into a roadside McDonalds simply because they offer free wi-fi and power points to charge my gadgets.As a digital nomad I am usually working whilst roaming, and nothing fills me with dread like the 'low battery' icon flashing on my iPad when I'm on deadline.

A few years ago I bought a solar charger but it was heavy and had to be left in the glaring sun for days to make a difference. Luckily personal solar panels have come a long way since then. I now always carry an Enerplex KICKR II which can be left on a dashboard and easily charges an iPhone, iPad or GoPro. It can also be strapped to a backpack when hiking, so you become your own walking, talking power station.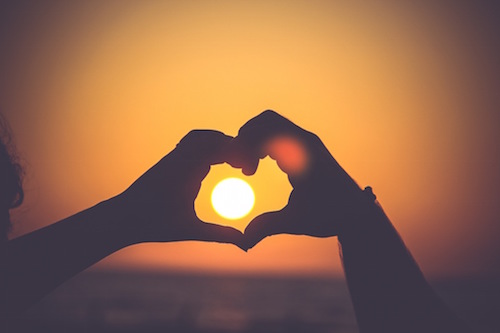 Check out the chintz

When driving through a small town, I tend to gravitate towards the tiniest, chintziest café. You know, the one with decorative, porcelain teacups displayed in the windows, which is usually run by a lovely lady who looks about 101. In an establishment like this, I would be very surprised if the food is wrapped in polystyrene. Grandma is also likely to have a War-like, waste-free ethos when it comes cooking (this is a generalisation I know, but often a true one). But it's not only the food that's the drawer card. I've had some amazing conversations in places like this, hearing about the local history from someone who has lived there forever. Isn't that the point of travelling to new places, after all?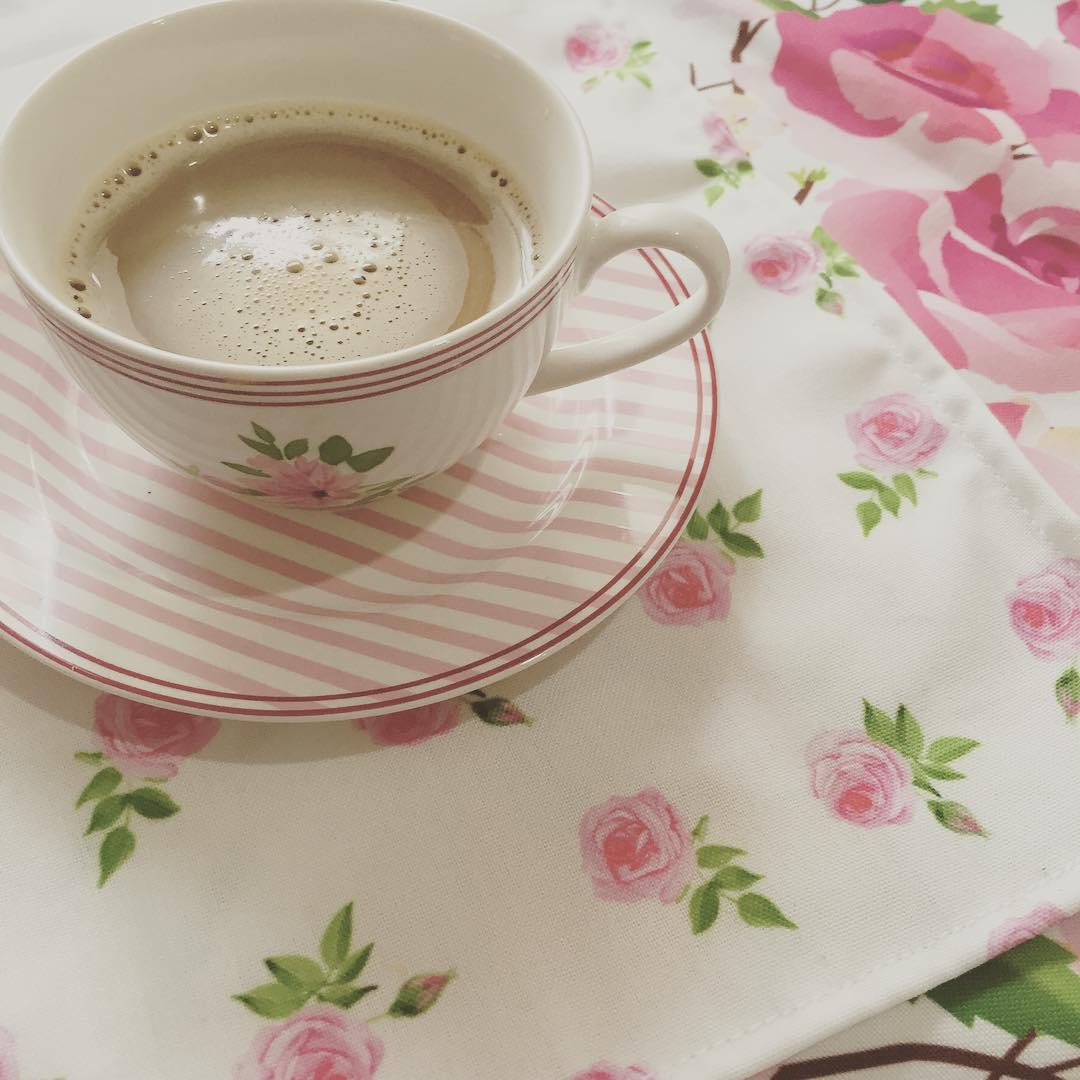 [IMAGE: Dwi_Firlia]
Be in it together

A few week's ago I arranged to meet some friends in the Blue Mountains to go on a walk. We only realised, when we met in the carpark at the foot of the trail that we'd all driven individually from Sydney. There were five cars parked side by side, when we could have come in one.
Although car pooling might sound like an obvious suggestion it can be easy to overlook it or see it as a logistical nightmare if you don't all live in the same street. But look at the benefits – not only is it more environmentally friendly, but it saves on petrol money, and it's far more fun to journey with other people.
It's also a good excuse to bulk-buy snacks (from an eco-friendly confectioner, obviously!) If one of your car-poolers is a little bit too chatty, just pass them a handful of The Source Food's coconut toffee…
Amy Molloy is a journalist, author and digital nomad who never stops exploring. Follow Amy on Twitter or Instagram @amy_molloy. www.amymolloy.com
We're building a movement of women fighting climate change through the way we live.
Join us and be counted.
---