The holiday season is a time for winding down after a chaotic year and spending time with friends and family. Unfortunately, it's also a time when meat consumption skyrockets.
Around the globe, average meat consumption on an annual basis is around 30 kilos. In Australia, it's 90 kilos– almost three times the rest of the world. There's no way around it, to tackle the climate crisis, we need to all play a part by reducing how much meat we eat.
Christmas is a time when usually committed flexitarians, vegetarians and whatever-tarians find their commitment wavering as the thought of a Chrissy lunch with all the trimmings looms closer. How can a plant-based Christmas meal possibly compare? And what would your guests think?
If you've found yourself in that boat – never fear! I've been having vegetarian Christmases for the past 25 years, and my wonderful mum's cooked majority of them (Dad has tried, but he just doesn't have the culinary flair mum does. Sorry Dad.) Mum's been a vegetarian since 1983, and
raised my brother and myself on a meat-free diet
, so she's got a wealth of experience when it come's to cooking a-grade veggie Christmas meals that everyone will enjoy.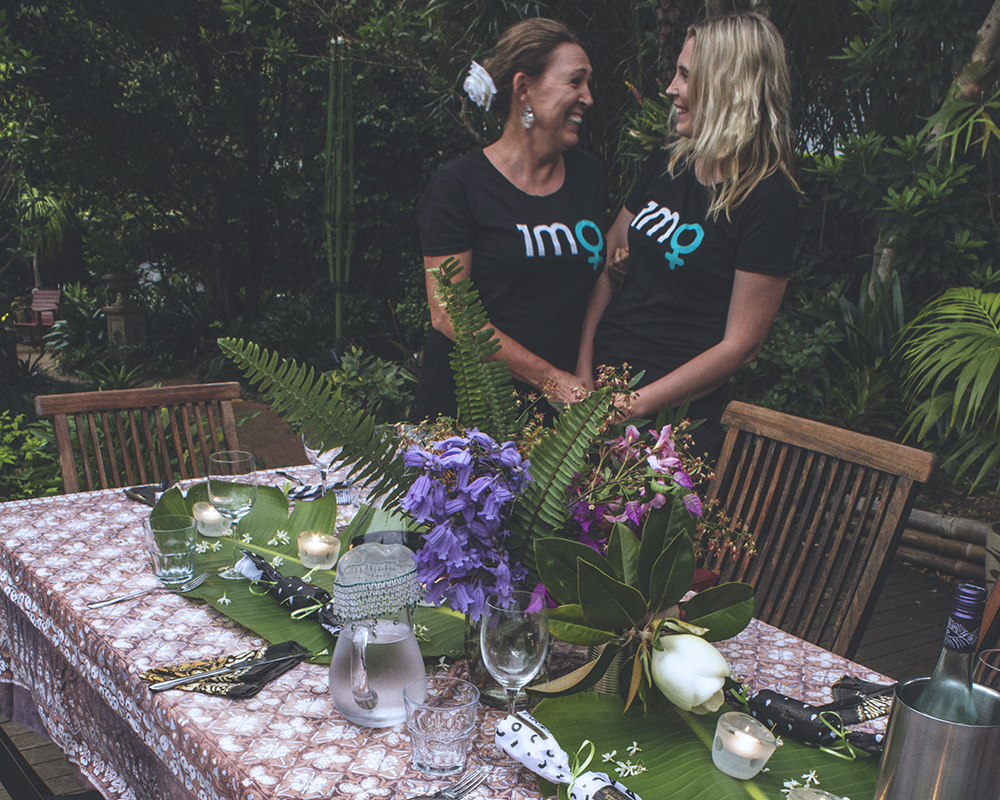 We thought we'd share some of her recipes so you too can have yourself the ultimate plant-based Christmas this year.
A nut loaf that'll impress even the most diehard meat lovers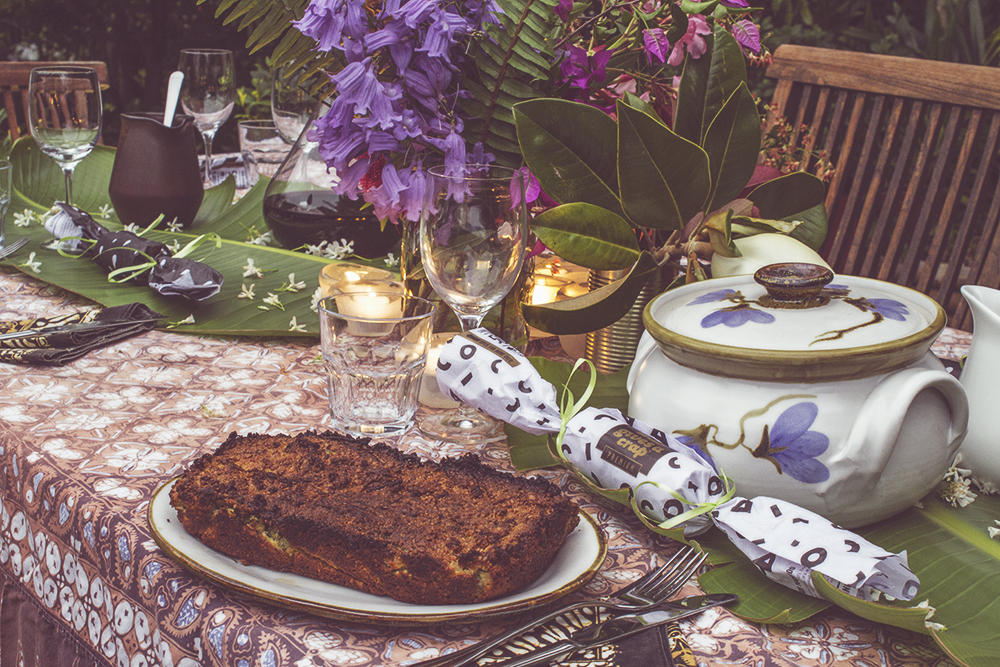 Nut loaf. The name alone is enough to send shivers down most people's spines. It's thought to be a bland, dreary dish only eaten by the most alternative of folk, but the poor nut loaf is seriously misunderstood. Depending on what recipe you use, nut loafs are bursting with flavour and are the perfect star of a traditional Christmas meal. Plus, in comparison to a stuffed turkey or chicken, nut loaves are incredibly cheap and easy to make.
This recipe is packed with flavour (and cashews!). Cashews are high in healthy unsaturated fat, rich in vitamin E and are a great source of minerals. Serve the nut loaf with crispy oven-roasted potatoes, pumpkin and a side dish of steamed peas.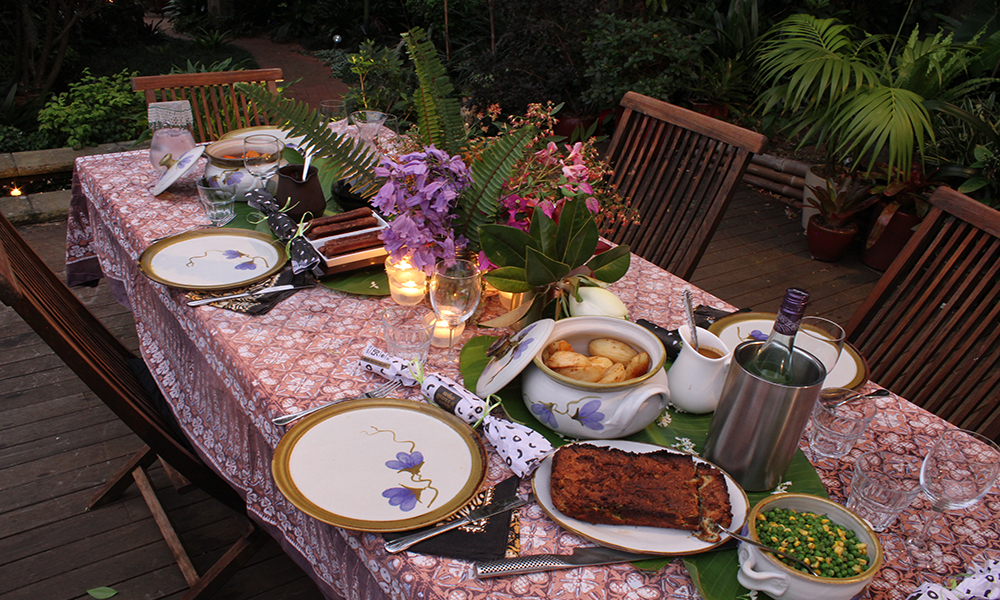 Is there anything more comforting than crispy roast potatoes smothered in gravy? The combination of Vegemite and port in this recipe gives the gravy a rich, hearty flavour. When poured all over our cashew nut loaf with herb stuffing it's a flavour explosion.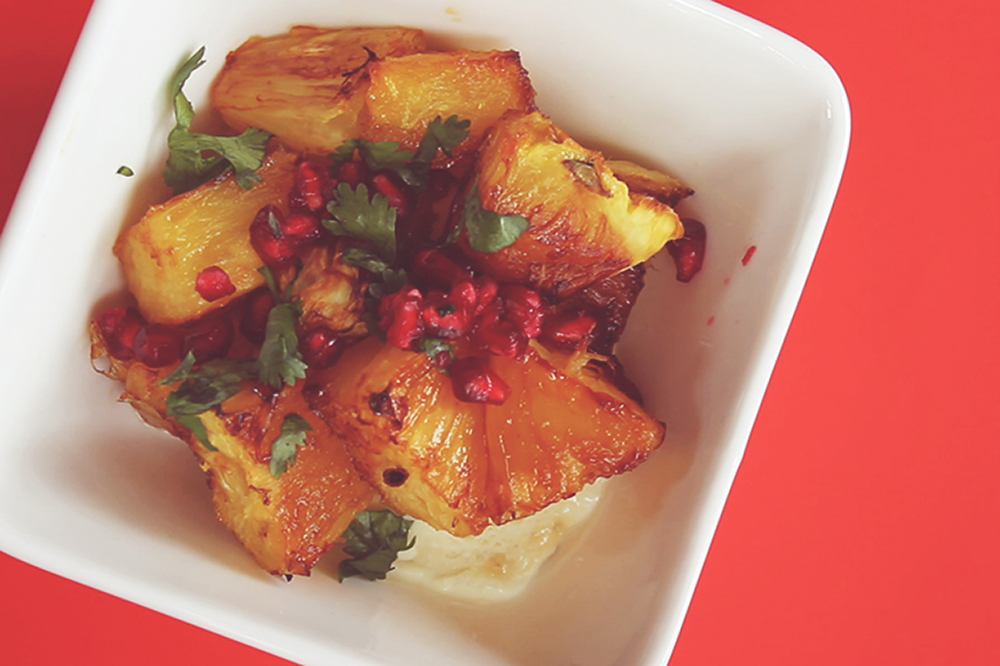 This roasted pineapple salad is summer in a nutshell. On a Christmas Day in Australia, when it's pushing 35 degrees, it's understandable that the last thing anyone feels like eating is a traditional Chrissie pud.
Roasted pineapple salad is a fantastic alternative to your usual Christmas dessert. It's a beautiful way to showcase fresh, local produce and is completely plant based!
Plus, you can grow a whole new pineapple from the leftover tops of your pineapple! They're well suited to pots, so even if you live in apartment you can try this method.
Serve your meal on a plant-based table. Literally.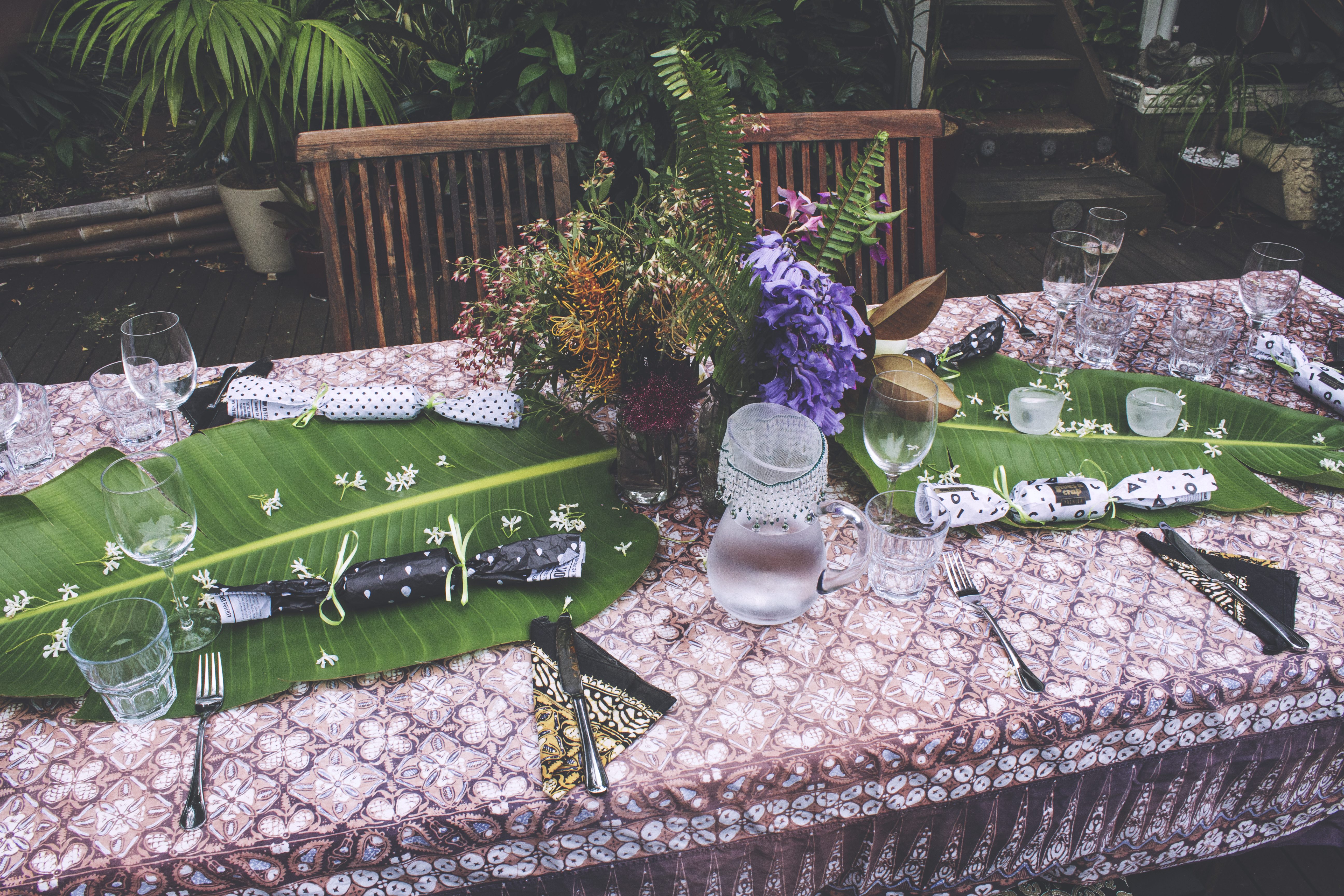 Over Christmas we chuck out over 125, 000 tonnes of plastic packaging. With this in mind, we wanted our plant-based Christmas to be as low waste as possible. Decorating your table with plant cuttings from your backyard is a beautiful way to make it look elegant and festive.
Make your own crackers!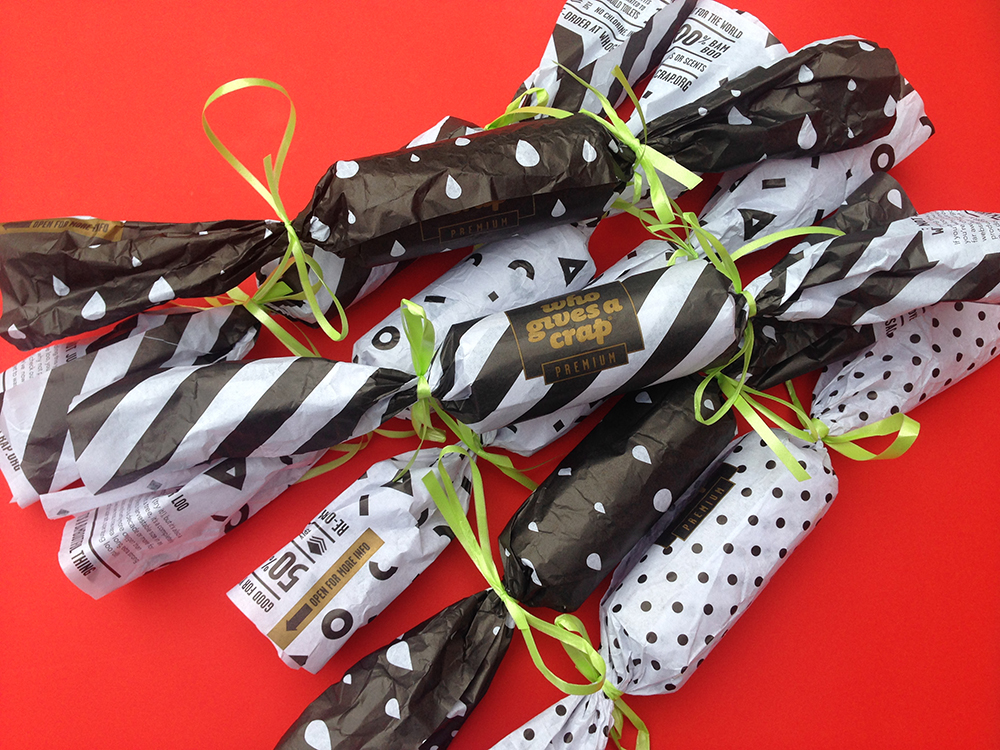 Avoid the store bought kind, and make your own Christmas crackers this year. We used Who Gives A Crap packaging and toilet rolls, but any kind of repurposed paper would work. Find the how-to video here.
A plant-based Christmas lunch is the perfect way to celebrate the holiday season while ensuring your planet-friendly behaviours don't fall by the wayside.
If you're going to have a plant-based Christmas this year we'd love to see your results! Take a photo and tag us on Instagram.
Christmas is a time for giving and sharing. My mum shared her knowledge with the 1 Millon Women Team and showed us how to cook all of these recipes so we could create these articles (and give them the taste test!). A huge thank you to you mum, and to all the other wonderful mammas, grandmas, daughters, sisters and women who are inspiring each other to tread a little lighter on this planet.
---